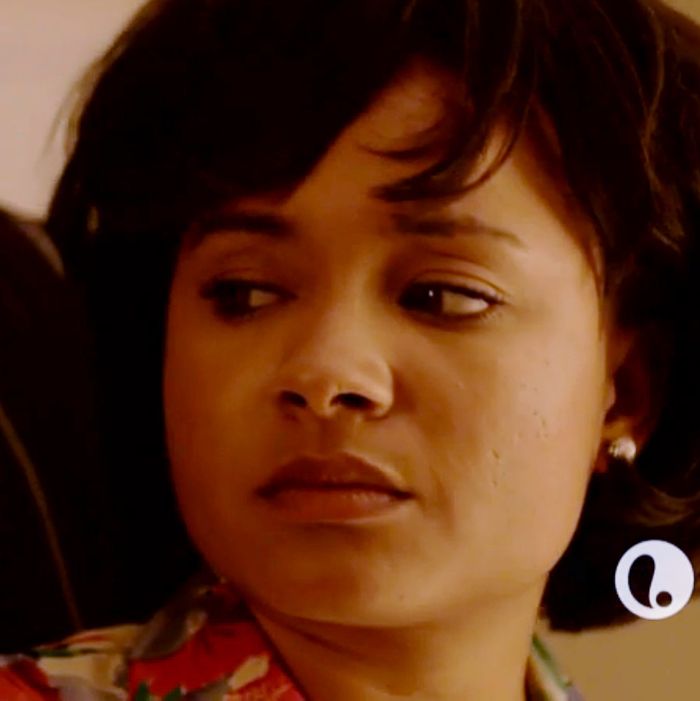 We now have a first look at the trailer for Surviving Compton: Dre, Suge, & Michel'le, a dark coda to last year's acclaimed N.W.A. biopic Straight Outta Compton. The film centers on R&B singer Michel'le Toussaint, Dr. Dre's former fiancée and the first female signee to the group's Ruthless Records, who has been public about the abuse she received while she was involved with Dre.
"Behind the men who changed hip-hop is the woman who knows the truth," reads the trailer, which depicts a string of harrowing scenes, including one where Dre (Curtis Hamilton) grabs Michel'le (Rhyon Nicole Brown) by the throat and threatens to beat her up. Incendiary Death Row Records head Suge Knight (R. Marcos Taylor, reprising his role in Straight Outta Compton), whom Michel'le later married, also plays a key role in the film.
Straight Outta Compton, which was produced by Dr. Dre, Ice Cube, and Eazy-E's widow, Tomica Woods-Wright, omitted Dr. Dre's history of violence against women, and neither his relationship with Michel'le nor his infamous assault of female journalist Dee Barnes were included in the story. Both Barnes and Michel'le criticized the film when it came out for erasing their voices; now, it looks like certain uglier parts of the group's legacy will finally get the chance to come to light.