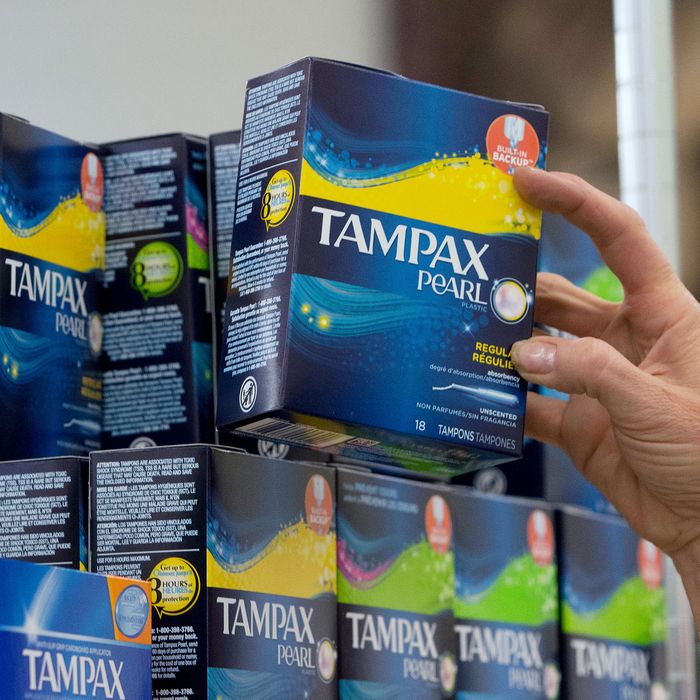 Photo: Rich Pedroncelli/AP Photo
In July, New York governor Andrew Cuomo signed a bill that would exempt feminine hygiene products from state and local sales taxes since they are necessary medical items. The law went into effect on September 1, but wouldn't you know it: Sales tax was still being charged on tampons and pads at multiple Duane Reade locations in New York City.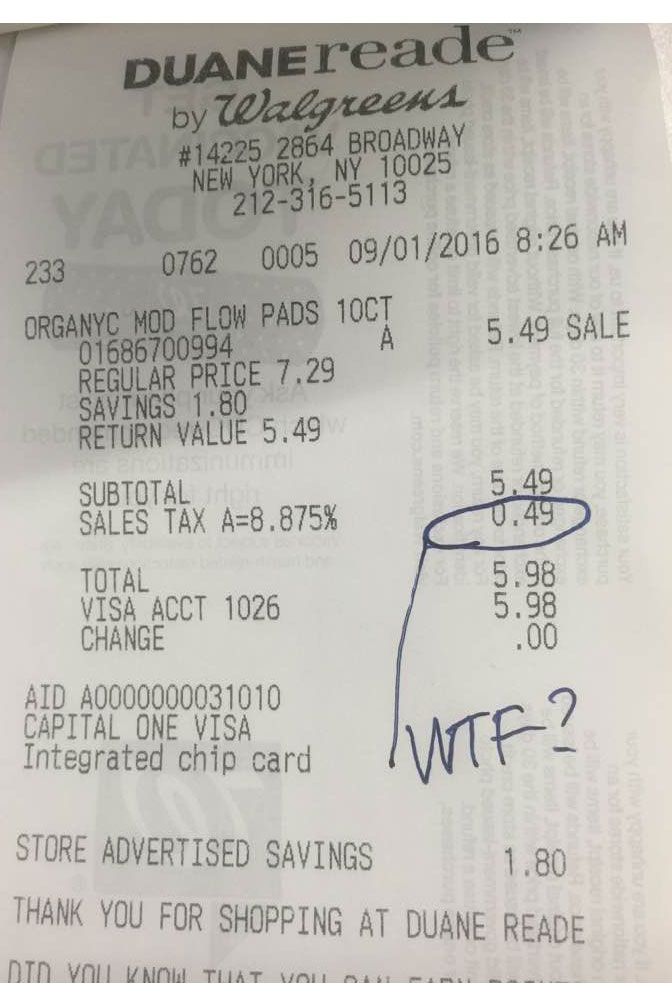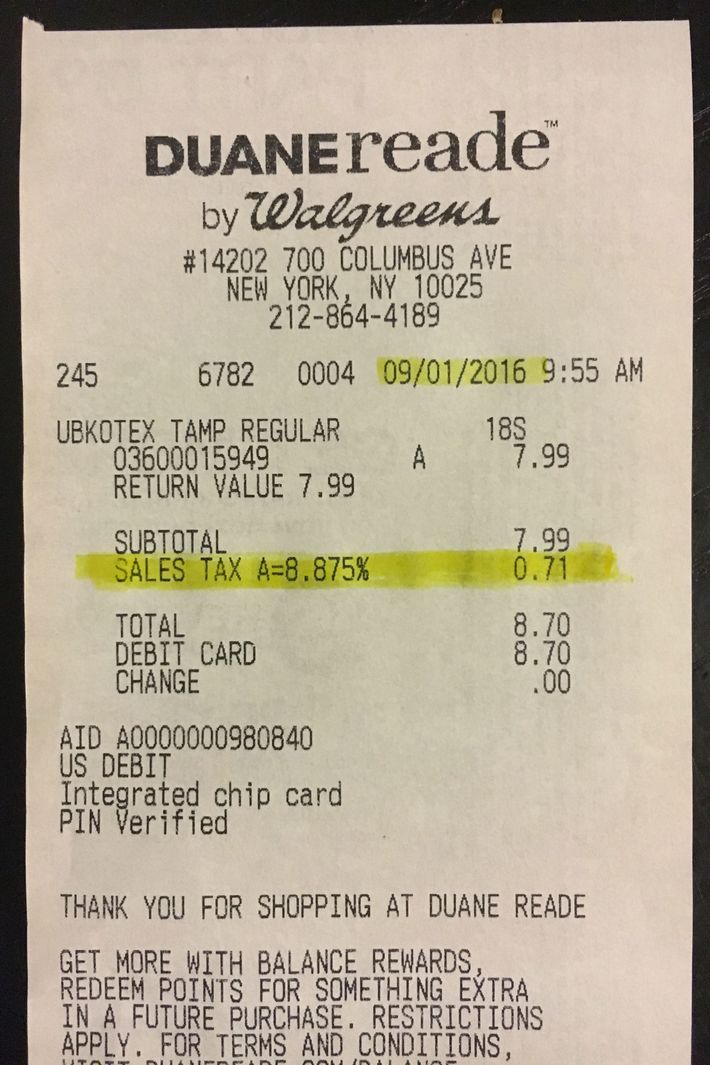 "While New York led the way this year in eliminating the sales tax on menstrual products, it is disappointing to see that stores like Duane Reade never got the memo," activist Jennifer Weiss-Wolf told the Cut. "Each day the tax remains in effect, the state continues to profit off our periods," says Weiss-Wolf, author of the forthcoming book Periods Gone Public.
Duane Reade couldn't immediately be reached for comment.
Update: Women have tweeted receipts that show New York CVS Pharmacy stores are not charging tax on these items, but Duane Reade parent company Walgreens and other smaller drugstores still charged the tax. Governor Cuomo shared a release stating that the exemption went into effect today, 30 days after all retailers were informed of the change. Any New Yorker charged the tax starting today can apply for a refund.
Duane Reade spokesperson Calvin Peters provided the following statement to the Cut: "While we were updating our POS systems in preparation for the sales tax exemption taking effect yesterday, we experienced an error that prevented the new exemption from going through. We have worked and resolved the issue and apologize for any inconvenience this may have caused."
Peters said customers charged sales tax on or after September 1 can get a refund if they bring in their receipt. Walgreens echoed that statement in a series of tweets.