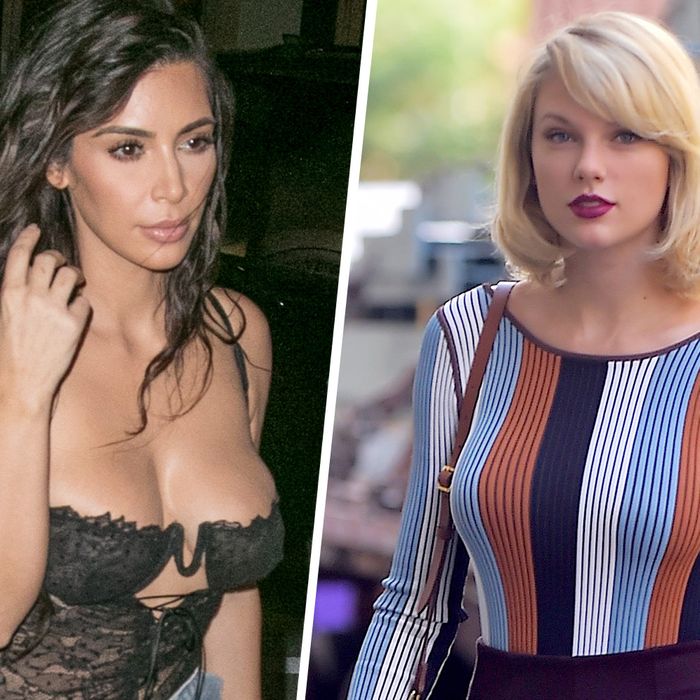 Kim Kardashian and Taylor Swift.
Photo: Getty Images
When Kim Kardashian released video of the infamous Taylor Swift–Kanye West phone call on Snapchat this summer, proving once and for all that Swift categorically misrepresented her feud with West to the public, Swift's "squad" jumped to defend their dear leader on Twitter. "There are more important things to talk about … Why can't people use their voice for something that fucking matters?" Selena Gomez memorably asked. In a new interview with Wonderland magazine, Kardashian reveals that some of these squad members also made private entreaties during that dramatic time.
"Girls in her squad hit me up on text," Kardashian told Wonderland, according to a preview of the interview on E! News. She would not reveal who exactly sent these desperate iMessages, however. "I'm not petty," she explained.
Selena Gomez? Karlie Kloss? Mariska Hargitay? There are only about 47 possibilities.