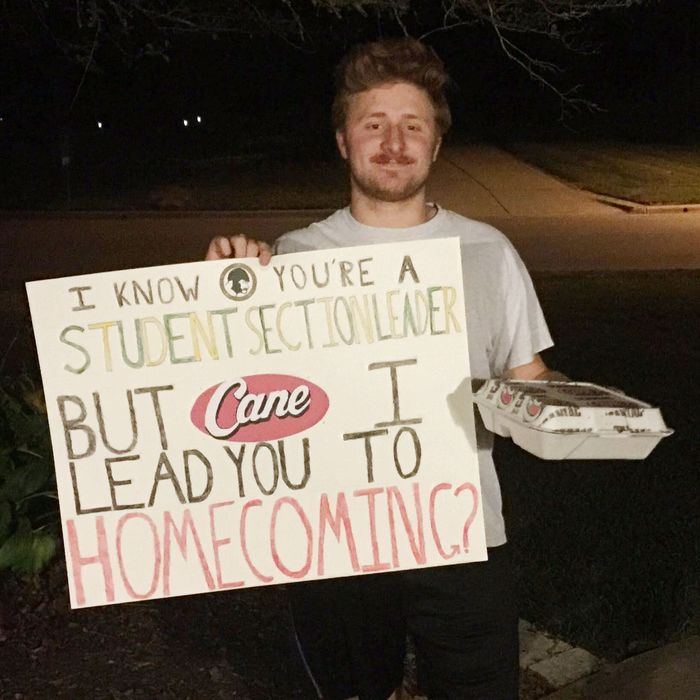 Photo: joe_larue6/Twitter
Over the past few years, expensive and elaborate promposals have grown in popularity — and so it was only a matter of time before teens would find a way to incorporate homecoming into that trend. But one Ohio senior, Joe LaRue, managed to go viral with just a simple sign, a box of chicken fingers, and no date but himself.

He tells BuzzFeed News that his mom jokingly told him "It would be kind of funny if you asked yourself" when he said he wasn't going to homecoming because he didn't have a date. And so he did, via a sign that read "I know you're a student section leader but Cane I lead you to homecoming?" (Referencing the box of Raising Cane's chicken fingers he was preparing to gift himself.)

His tweet read "can't trust any girls so i decided to ask myself to homecoming," which is an interesting way of spinning "I can't find a date," but still, nicely done.