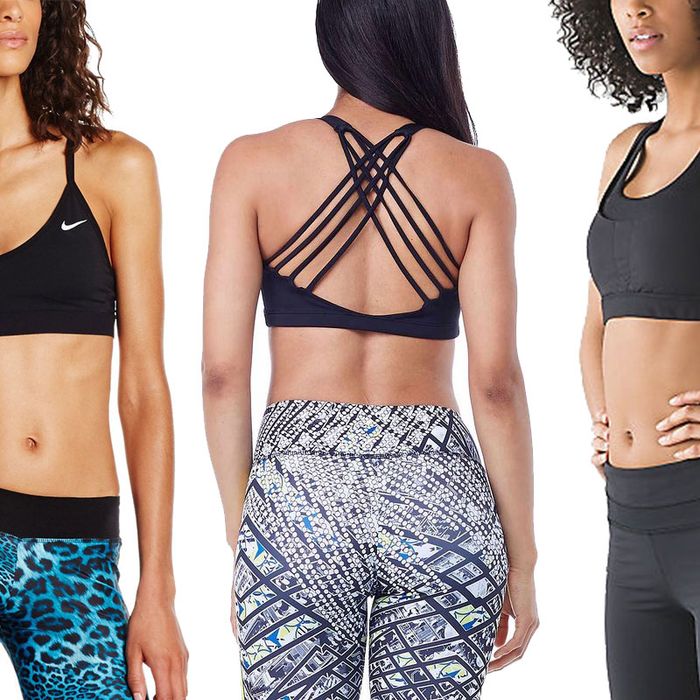 What is the best sports bra? Well, that depends, of course, on both your activity of choice and bra size. Here, New York fitness instructors share their picks for runners, yogis, and circuit trainers across the bust spectrum.
RUNNING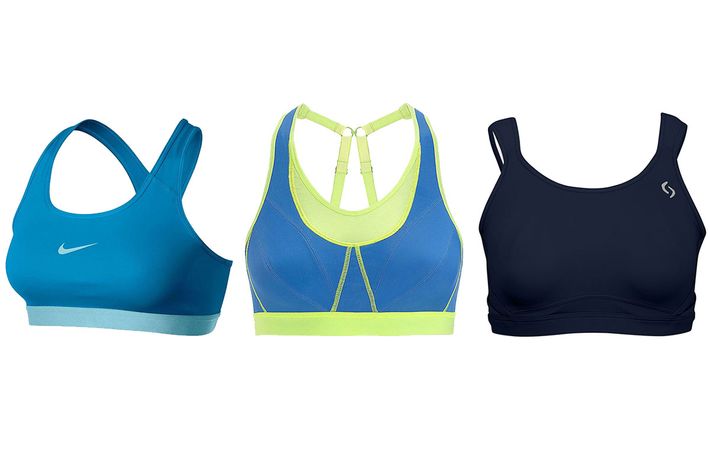 Small: Nike Pro Classic Swoosh, from $24
"I abuse my bras. I wear them every day. They're in the washer and dryer. This one holds up. I'm a 34B, but I wear an extra small in Nike. I used to run in their small but it caused a lot of chafing issues. It fit most of the time, but after sweating the fabric would stretch, and the band moved around." —Elizabeth Corkum, owner of Coach Corky Runs, running coach
Medium: Sweaty Betty Ultra Run Bra, $65
"They offer them in cup sizes, and the back of the bra connects, which makes it more supportive for high-impact activities like running." —EC
Large: Moving Comfort, from Maia Bra, $58
"I have a lot of clients who have larger busts, so we have the bra discussion a lot. They love this brand. It's very supportive but comfortable. I know it can be hard to find the right size/color combo in this one. I'd say test one out to make sure you like it, then stock up if you do." —EC
CROSS-TRAINING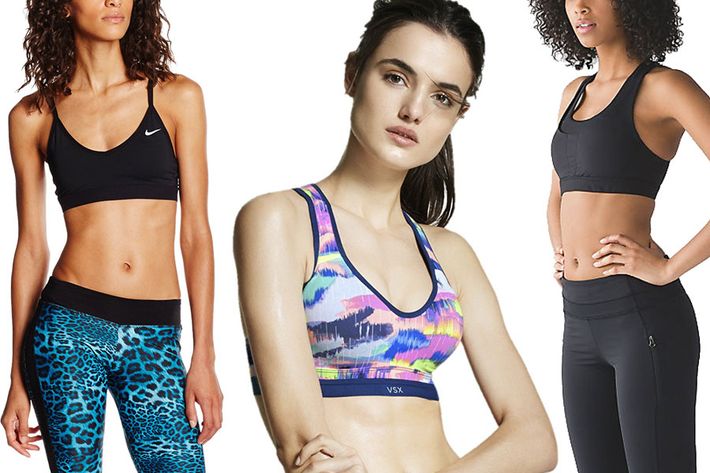 Small: Nike Pro Indy, from $39
"I recommend this v-cut in general for smaller breasts; it gives the illusion of bigger boobs. Plus it's breathable and comfortable." —Tamara Pridgett, head coach at Tone House
Medium: Lightweight by Victoria's Secret Sports Bra, from $30
"Not everyone knows about this bra. For a sports bra, the price is really cheap. It's sized like a regular bra. And it's available in really cute colors." —TP
Large: Lulu Run Stuff Your Bra III, $58
"It's sweat-wicking. The material hugs you — it holds everything in. The best part is the front pockets. You can put keys, a credit card, all your goodies in there, so you don't have to carry a bag." —TP
YOGA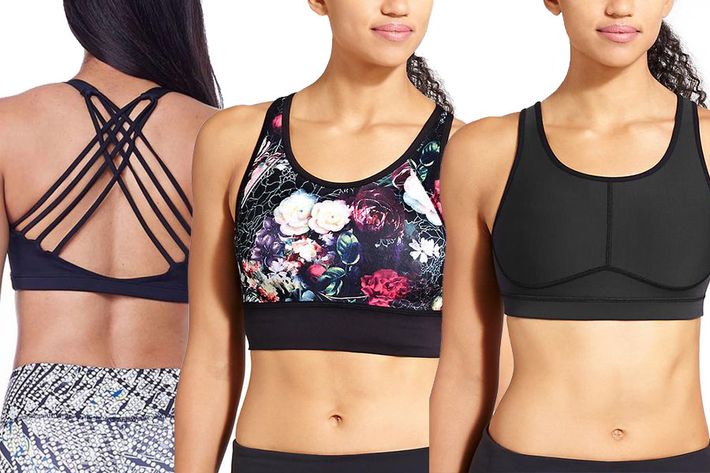 Small: Onzie Chic Bra, $48
"I see so many wardrobe malfunctions when people are, say, doing a twist. I like these bralettes, which are cute, comfortable and layerable, but this one has a higher neck which provides more coverage to prevent nip-slips. It was designed by hot-yoga instructors so it's light — you can easily wring it out and throw it in your bag." —Bethany Lyons, owner of Lyons Den Power Yoga
Medium: Athleta Printed Movement Bralette, $54
"This is a new favorite of mine. The higher neck makes this almost like a crop top. It also allows for a fun open back. It feels fashion-y. And for someone who spends a lot of time in spandex, anything that has more personality is exciting." —BL
Large: Athleta Stealth Bra, $68
"Once I got it on, I was like 'Oh, I'm strapped in this thing.' But it doesn't look like that. It doesn't have ginormous straps or thick padding — it's seamless and doesn't look heavy duty." —BL
The Strategist is a series of smart, obsessive shopping guides from the New York Magazine section of the same name. We've scoured the web to bring you the best of the best. Some of our latest conquests include rolling luggage, water bottles, umbrellas, Korean beauty products, white T-shirts, and a nail clipper. If you buy something through our links, we may earn an affiliate commission. Please note that all prices are subject to change.