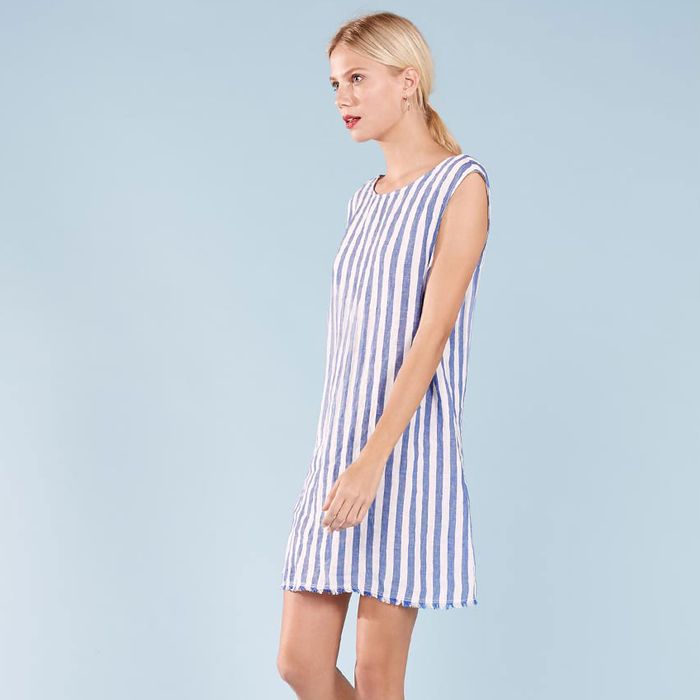 Every week at the Cut, we're highlighting one great purchase that won't take up your whole paycheck. If you're looking for a splurge instead, check back every Friday for one great purchase that's worth eating ramen noodles for the rest of eternity.
There are only a few beach weekends left this year, so prepare to take full advantage of them in this sailor-inspired dress via Reformation. Made of light linen and cut with a loose fit, this dress is perfect for BBQs or Frisbee (should that be an activity you want to partake in). It's easy to move in and you can layer it plenty of different ways once fall hits. Most important, it won't break the bank. Done and done.

Antigua Dress, $51 from Reformation.