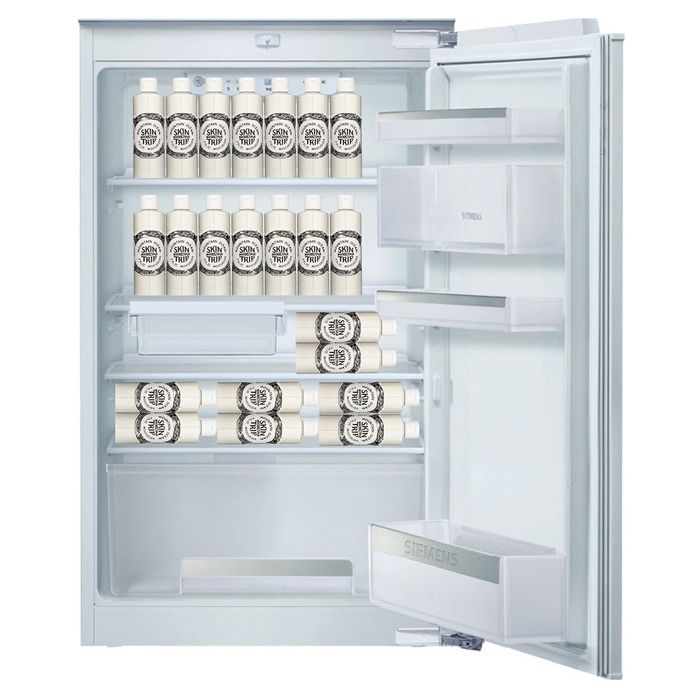 The Boy Scouts have a motto about always leaving a campsite cleaner than you found it. Lotion should do the same thing: leave your skin in better condition than it was a few minutes earlier, without depositing any actual signs of its presence. There should be no oily film or sticky dust-attracting residue. Your skin should be the same — except satisfyingly non-dry.
This is something very few lotions can accomplish. It's also something that bears no correlation to the price of a lotion. For proof, I refer you to Skin Trip: a bare-bones body moisturizer that aces the lotion test and is available at health stores nationwide (and online) for a reasonable price.
I found it as a youth living in a hippie town in Northern California, where the local co-op stocked eight-ounce bottles of Skin Trip alongside tofu sandwiches, yogurts made from unconventional milks, natural deodorants, and Nag Champa incense.The Skin Trip logo looked (and still looks) like it was doodled by an ecology student at UC Santa Cruz in 1974. The substance inside is thinner than most lotions — it doesn't ooze like toothpaste when you give the bottle a squeeze but instead pools liquidly into your palm. What this means is, when you spread Skin Trip onto your desired skin region, it sinks in quickly and leaves no evidence behind. Your skin is left nourished and faintly coconut-scented. I buy it in bulk and store it in my refrigerator, where its presence assures me of continued corporal smoothness.
The lotion's backstory is more or less exactly what you would expect. The family-owned company that sells it, Mountain Ocean, was founded in 1971 and is headquartered in Colorado. They keep a low profile and continue to sell at health-food stores. The lotion's slogan is "Send your skin on a trip every day!"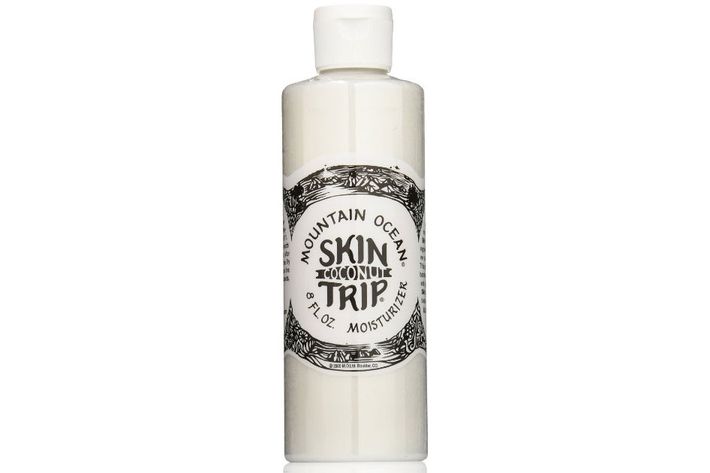 Which brings me to the final piece of my Skin Trip devotion: the name. Skin Trip. It's fanciful yet anatomical; hokey yet oddly accurate in its evocation of, well, a celestially silky bod.
Buy It: $13 at Amazon
The Strategist is a series of smart, obsessive shopping guides from the New York Magazine section of the same name. We've scoured the web to bring you the best of the best. Some of our latest conquests include rolling luggage, water bottles, umbrellas, Korean beauty products, white T-shirts, and nail clipper. If you buy something through our links, we may earn an affiliate commission. Please note that all prices are subject to change.