It's September! Let's Ogle Some Cool, Affordable Black Boots
Look down at your feet. Are you still wearing sandals because you're in denial that summer's finally over? Or maybe you're a warm-weather hater and you're counting down the days until you can ditch the ratty black slides you've been reluctantly wearing these past three months. Either way, you're in the market for some new black boots to freshen up your fall wardrobe and you don't want to spend a lot. Good thing that there are plenty of cool styles that cost well under $300 available right now.
So you're into the latest wave of tight, above-the-ankle styles meant to be worn with cropped flare jeans? Zara and Mango have slick patent-leather options so you can dabble in the trend. Looking for an easy boot that you can wear with literally everything in your closet? J.Crew and Steve Madden offer zippered, flat styles that you just slip on and go. Or maybe you just want something sexy or flashy? & Other Stories and ASOS have sequined and platform styles to bring out your inner Bowie. Scroll ahead to see all of our top picks.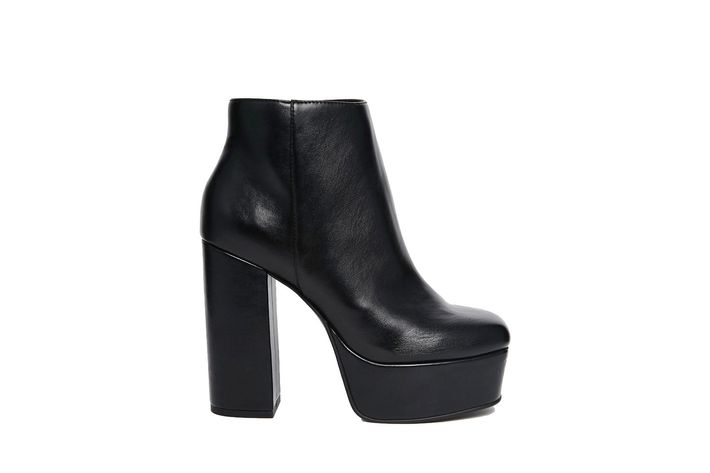 ASOS Ellen platform ankle boots, $64.49, ASOS

The runways were filled with over-the-top glam-rock platform boots, and if you're looking to get a similar pair, these ASOS ones are by far the best option. They look expensive — perfect for that Zalenciaga-inspired outfit.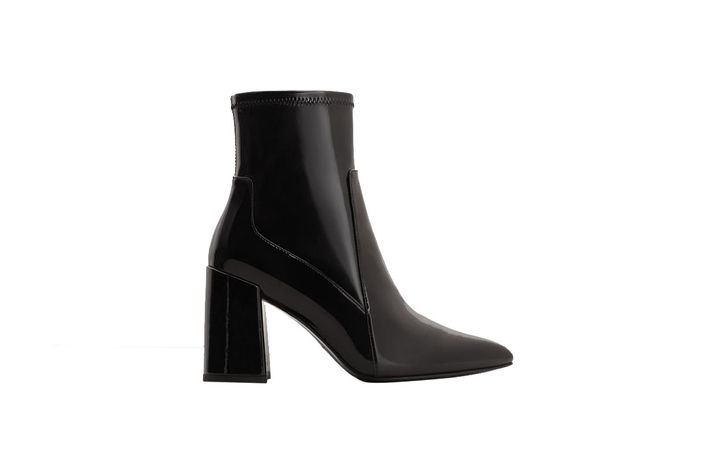 Mango patent sock bootie, $99.99, Mango
Wear these with cropped flares, or find a pair of skinny jeans that are cut just above their tops.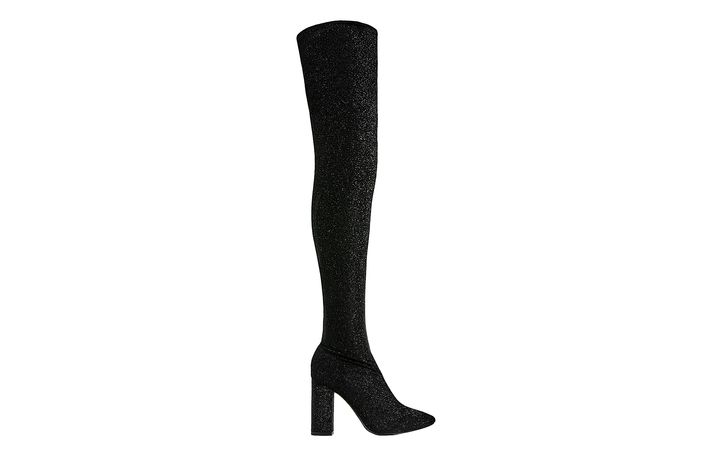 Zara over-the knee sock boots, $99.90, Zara

These glittery, ultratight boots aren't for everyone, especially if you're on the short side. But if you have the legs for it, they're especially good with a short skirt and extra-large sweatshirt, as shown on the Zara model.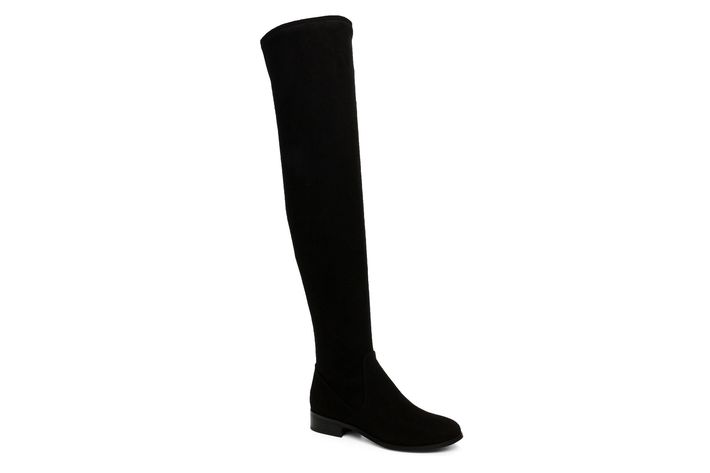 Aldo Elinna boots, $120, Aldo

Sparkly, skintight over-the-knee boots aren't exactly your style but you still want something high to wear with short skirts? Try an Aldo style you can easily pull over your legs.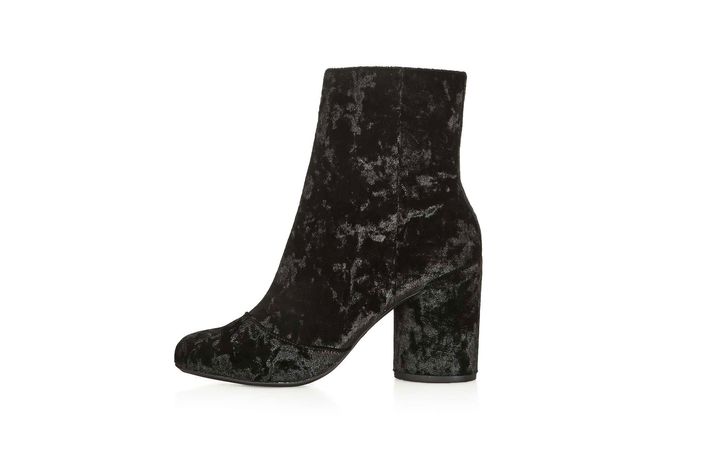 Topshop Harry velvet ankle boots, $125, Topshop

Fall is a time for textures, whether it's super-soft cashmere, nubby tweed, or smooth velvet. The best is when you can combine all three into one outfit, so you might as well get these boots as the base for a tactile look.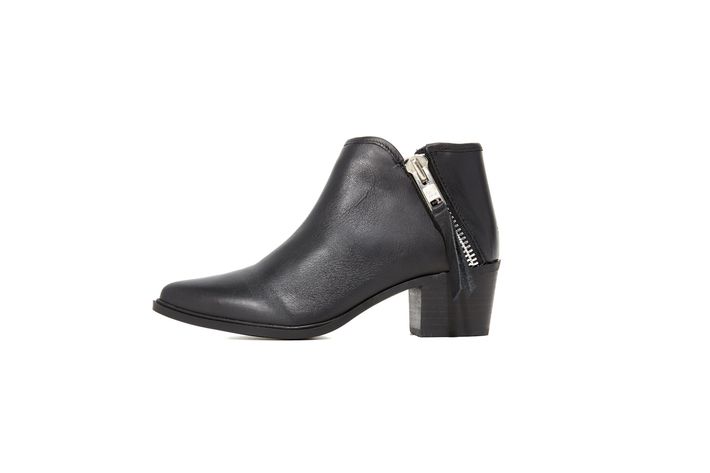 Steven Doris booties, $129, Macy's

These could possibly be the perfect everyday boots. They're cut at the most flattering spot on your ankle, they zip on quickly, and they're flat enough that you can run around all day in them.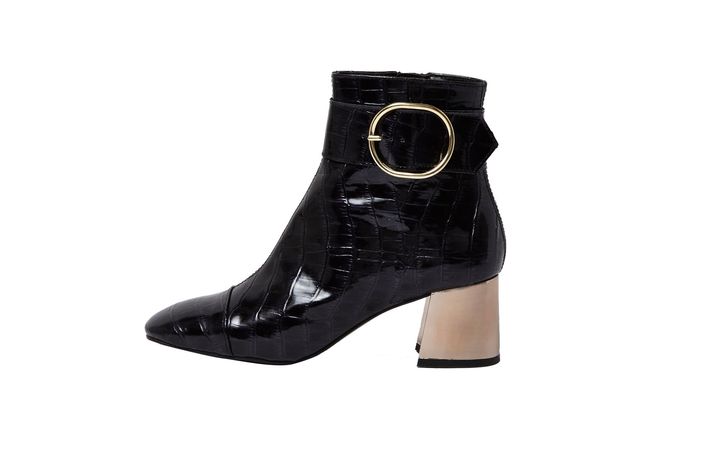 River Island black croc ankle boots, $150, River Island

The best part of black boots is that any exaggerated detail really shines through, like this big gold buckle. Don't hide it — try wearing it with skirts or tuck your pants into them.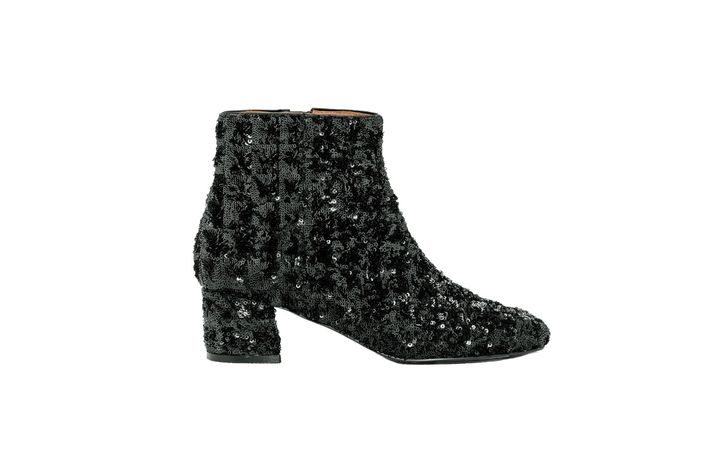 & Other Stories sequined ankle boot, $195, & Other Stories
Really, do you need any other excuse to buy these besides the fact that they're covered in sequins?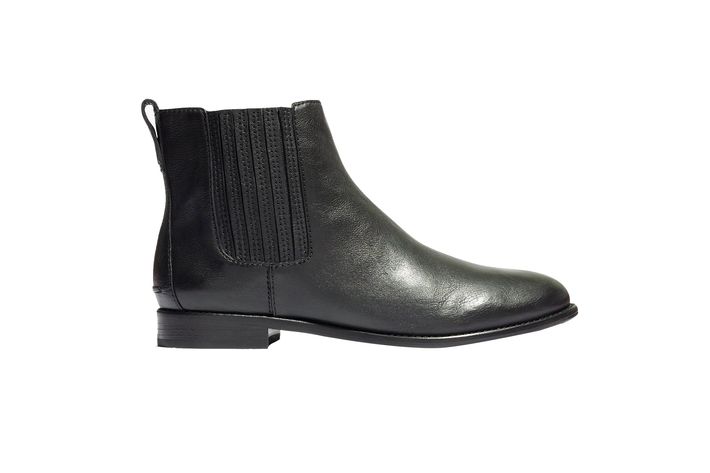 Madewell The Chelsea boots, $210, Madewell

Every season Madewell makes some version of this Chelsea boot and for good reason — they're a smart basic to own.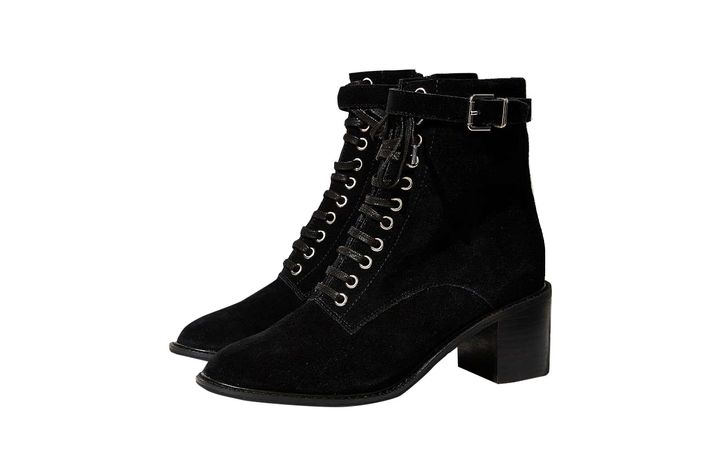 Karen suede lace-up ankle bootie, $89, Urban Outfitters

Valentino chose hiking-inspired boots to toughen up their ballerina-inspired looks, but you don't need a wardrobe full of tulle to justify buying a pair. They're especially good with jeans (both skinny and boyfriend) or to add a grungy, '90s touch to slip dresses.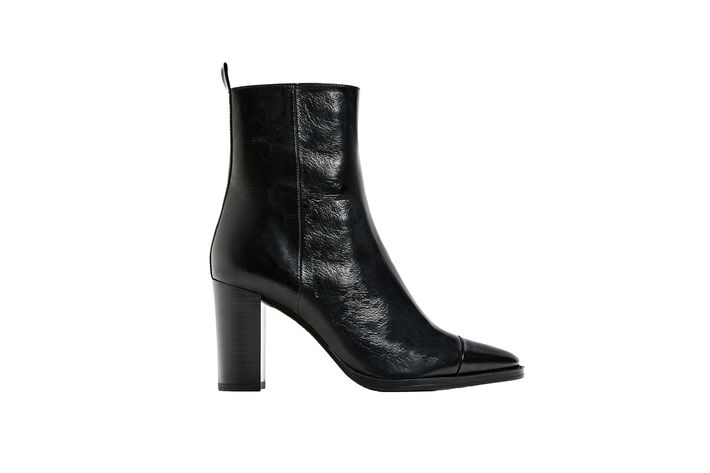 Zara leather ankle boots, $119, Zara

Looking for a sharp black boot that won't kill your feet after prolonged wear? Get these. They have a manageable three-inch heel that'll give you a nice boost (both in height and confidence) and an elegant, pointed toe.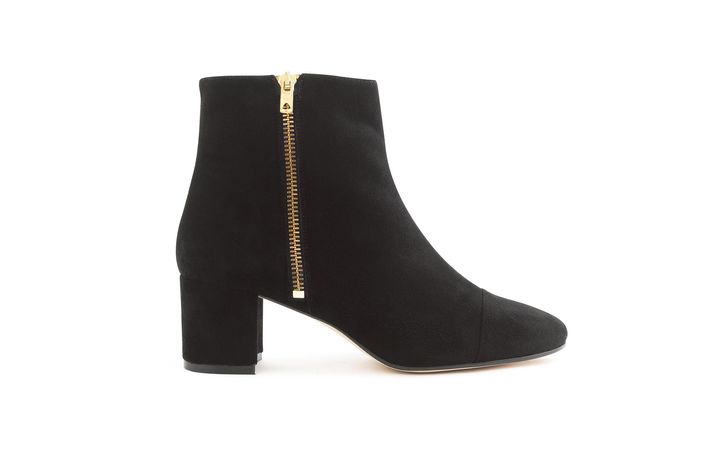 J.Crew suede side-zip boots, $258, J.Crew

Why should you shell out for these, the most expensive boots of the bunch? It's the combination of chic details — a subtle almond-shaped toe, a low block heel, a shiny gold zip — that really make them worth the splurge. Plus, the suede is ultrasoft for extended wear and comfort.