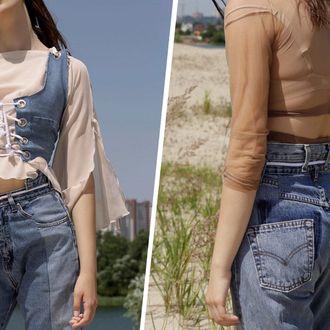 People usually think of Etsy as a place to buy jewelry or little household items, but if you search in the right places, it can be a denim wonderland. We've rounded up six Etsy shops around the globe that offer the best in vintage and reconstructed jeans and other pieces.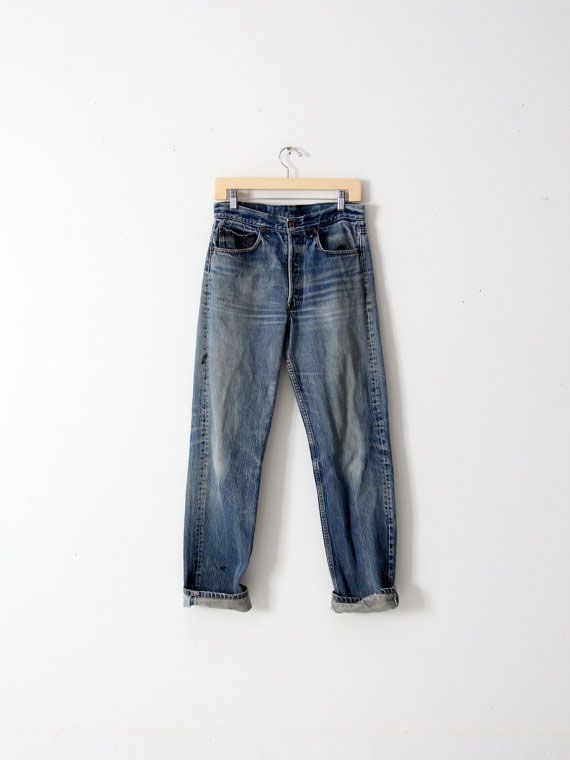 Shop: 86 Vintage
Who runs it: Two stylists opened this Etsy shop along with a stand-alone website as a way to expand their market.
What to expect: Denim with unusual, personality-conferring characteristics like rips, stains, and cigarette burns. Some pairs are thin and soft from hundreds of washings. Prices range from $98 to $650.
What makes their store different: "Denim companies have been coming to us for years to study our denim collection and take with them ideas on how to re-create the perfect vintage jean," says Robin, one of the founders. "We look for vintage pieces that are wearable and relevant for today."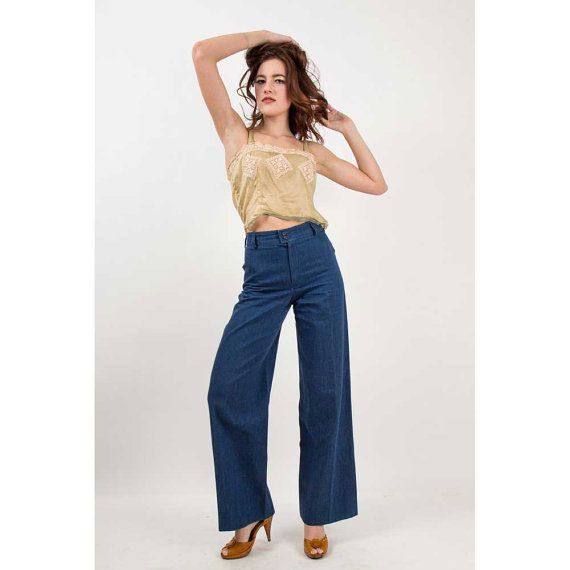 Shop: Carla and Carla
Who runs it: Carla Rey was introduced to costumes early on, since her mother had a small theater company in Brooklyn. Vintage, she says, appealed to her as a "fun and inexpensive way to dress in the '80s." After selling at trade shows for years, she opened up a showroom in Brooklyn, created her website, and opened a shop on Etsy.
What to expect: Novelty denim — and more than just pants. You can find denim accessories, jackets, and tops here, and her specialty seems to be hunting down the most flattering cuts. Prices range from $20 to $275.
What makes her store different: "I look for things that are unusual, maybe a little weird, but always iconic," Carla says. "I also keep my eyes on what's happening in mainstream fashion to see what vintage trends are creeping back onto the runway, so that I can broaden my shopping list."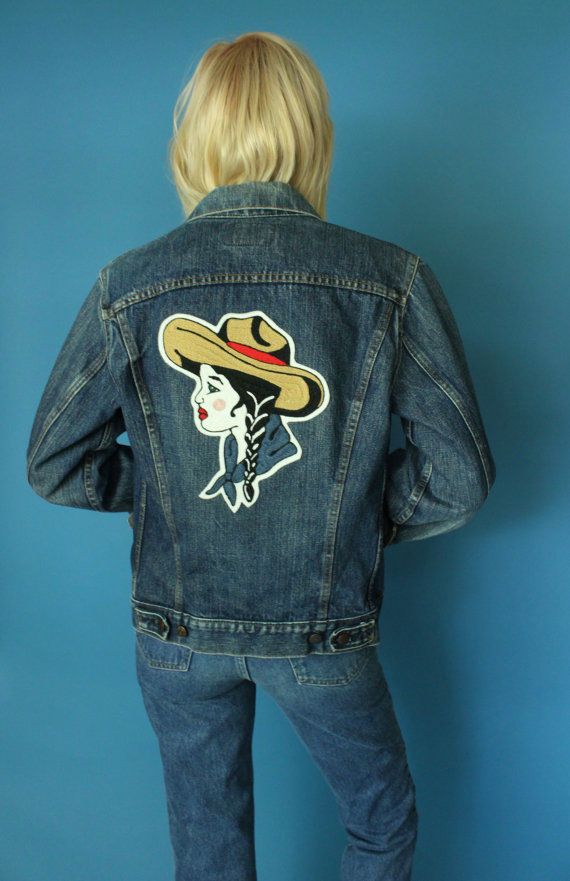 Shop: Passport Vintage
Who runs it: Owners Maria Oliveira and Ryan Lerma met while working for American Apparel. They started thrifting to make extra money, but after a year of selling, the demand was so high they opened an Etsy shop in 2014, followed by a brick-and-mortar store in Austin this past July.
What to expect: Authenticity, unique washes, distressing, and a great fit. Prices range from $54 to $300.
What makes their shop different: "Passport Vintage has one of the largest selections of vintage Levi's jeans on Etsy and in Austin, Texas," says Maria. "We have a huge size run of the coveted Levi's 501 jeans from the '70s to early '90s. And in our 'Reconstructed' line, we take vintage Levi's jeans and reconstruct them to have a more modern fit."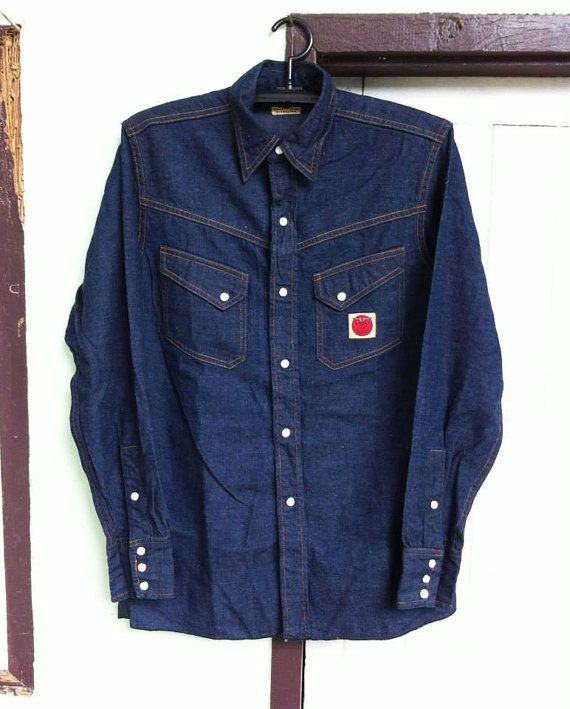 Shop: Big Vintage History
Who runs it: Owner Phaisun Jai-Oie has a brick-and-mortar store in Thailand and has been selling on Etsy for two years. Her selection is diverse, and she's always restocking.
What to expect: Rare denim finds and classic luxury pieces made from the best fabrics. Most of the selection hasn't been worn before, so if you're looking for the highest-quality denim, it's the place to spend your money. Prices range from $295 to $4,800.
What makes her shop different: "The older the jeans, the better. They are so rare and charming and different. Any time I get Levi's 501 and Levi's Red line, they tend to sell out quickly," Phaisun says.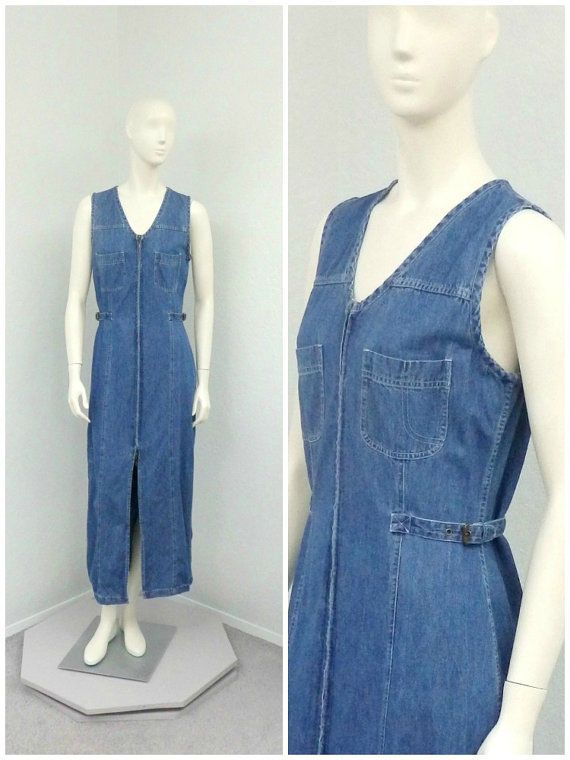 Shop: Sprightly Vogue
Who runs it: Mother-and-daughter duo Luanne and Sarah Kauppila work together to find and style items for their store, which they founded in 2013. They both have an obsession with Audrey Hepburn and launched the shop after their personal vintage collection got too big to handle.
What to expect: They named their shop "sprightly" because they wanted to connote "fun" and "vivacious," and it comes across in the curation of the shop — all of the pieces are bright and wearable, with interesting details and hardware. Prices range from $20 to $80.
What makes their shop different: "We just buy things that we would want to wear or find appealing, quirky, special, or unique in some way. Denim is the biggest seller in our shop, and we enjoy finding and preparing each item we sell. Our prices are very reasonable, and customers are buying a little bit of history and saving the planet one pair of jeans at a time."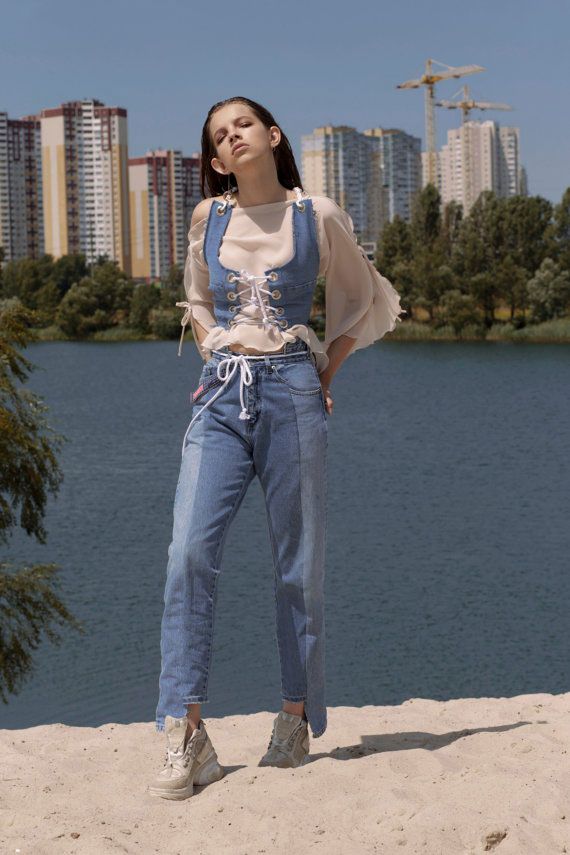 Shop: Creative Union Clothin
Who runs it: Owner Yana Golub is a stylist in Ukraine. She sold clothes at her local markets in Kyiv but decided to open a shop on Etsy to add her own designs of remixed denim.
What to expect: Unconventional pieces and creative ways to incorporate denim into your wardrobe. You can tell that you're shopping through the eyes of a stylist, instead of just scrolling through endless items. Prices range from $15 to $300.
What makes her shop different: "As a stylist I can promise that it will be trendy, good-looking, and made of high-quality upcycled materials like Levi's and Lee," says Yana. "Also, the pieces are unique. We don't repeat any models; we invent new ones."
If you buy something through our links, New York may earn an affiliate commission.