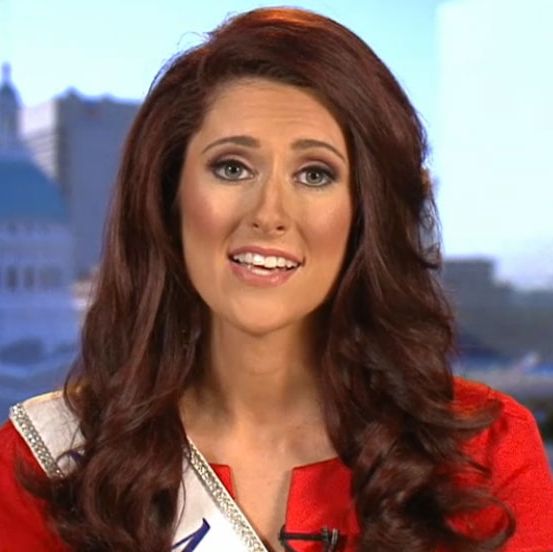 Patriarchal pageantry of the Miss America Competition aside, here's some good news for progress: At this Sunday's competition, the world will hear from its first openly gay Miss America contestant. Cool!
Erin O'Flaherty will represent Missouri at the competition, which will be held in Atlantic City, New Jersey, as it is every year. In an interview with the Associated Press, O'Flaherty said, "Behind the scenes, we've been well-represented, but I'm the first openly gay title holder, so I'm very excited. I knew going in that I had the opportunity to make history. Now I get to be more visible to the community and meet more people."
While there have been a number of out competitors in the formerly Trump owned Miss USA and Miss Universe competitions, O'Flaherty is the first titleholder to come out and then win a state title. And the organization is proud to have O'Flaherty as a competitor. Josh Randle, COO of the Miss America Organization, told the AP, "Through every major milestone of our nation's evolution, Miss America has provided a voice for women from all walks of life, and, this year, we welcome our first openly gay contestant."
With gold-medal Olympian Gabby Douglas slated to judge this year, Miss America might actually be worth watching this year.