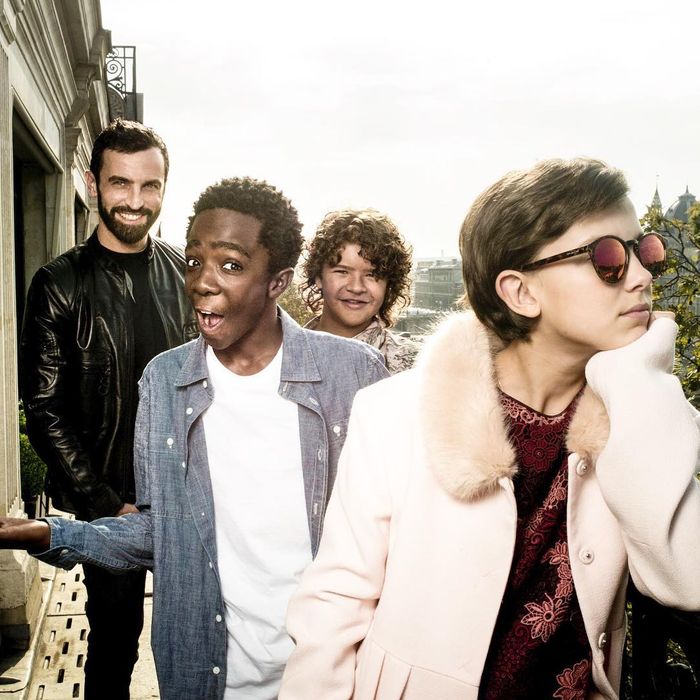 You better werk.
Photo: Nicolas Ghesquière/Instagram
The stars of Stranger Things have been popping up everywhere lately, from doling out sammiches at the Emmys to charming us via Instagram, but now they've reached next-level hipster status. Louis Vuitton's creative director Nicolas Ghesquière posted two quick snaps of Millie Bobby Brown, Caleb McLaughlin, and Gaten Matarazzo hanging out with him at LV HQ in Paris. The first photo has a distinctly fashion shoot vibe, while the second is a more casual deal, with the caption, "Such a fun day and exciting project coming up thanks to all of you guys."
In the past, Ghesquière's Vuitton ad campaigns have featured Jaden Smith, a Final Fantasy heroine, Selena Gomez, and Alicia Vikander, so it wouldn't be much of a surprise if he snagged the fresh-faced teens of Stranger Things for an haute shoot.