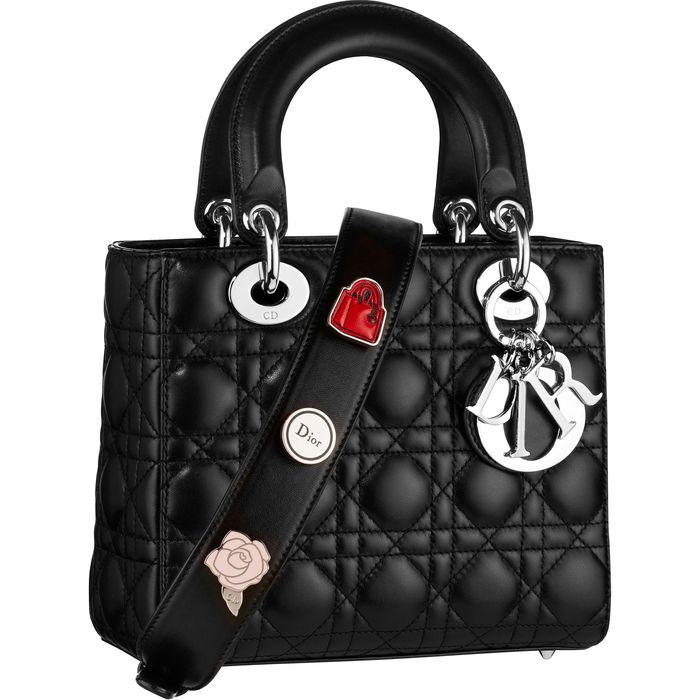 Photo: Courtesy of Dior/contact@fredericleclere.com
Can you really ever have too many bags? It's probably not even possible. Lucky for you, the small Lady Dior Bag is back in stock today just in time for New York Fashion Week. The bag will be exclusively sold at the Dior New York 57th Street boutique in the updated size that was first shown at the Cruise 2017 show.
The bag features a large, practical cross-body strap that can be customized with your preference of three lucky pins — a reference to Monsieur Dior himself, who was known to be highly superstitious. Because everyone defines luck differently, you can choose from a range of badges, bees, stars, roses, and a Lady Dior pin to really make the bag your own.