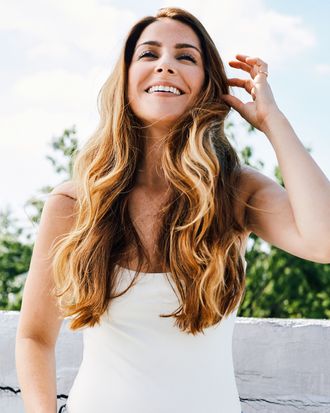 Amelia Diamond, a 28-year-old writer at Man Repeller, was 11 years old when she noticed her first gray hair. The grays multiplied, and now nearly half her head is salt and pepper. You wouldn't know it, though, thanks to a regimen of touch-ups and balayage treatments at her favorite Manhattan salons. Here, she discusses her grays, why sweaty hair isn't so bad, and how, when it comes to hair products, sometimes less is more.
How I describe my hairstyle: Thick, but I've been told that the hairs are fine, which is why it tangles instantly. It's straight, but it wants to be wavy.
If I could name my hair, I'd call it: The Connie Britton wannabe.
I wash my hair every: Other day — I can't stand for it to be greasy.
A rundown of my hair regimen looks like: In the summer, I let it be a little bit more beachy. I use a lot of dry shampoo. If it's not Klorane I won't use it. When I wash it, I like drugstore-brand shampoos that I know will make my hair feel clean, like Head and Shoulders, Dove, Pantene Pro-V, or Herbal Essences. I shampoo until my hair is squeaky and then I use gobs of conditioner. I tell hairstylists this and they are horrified for me. [My hairstylist] Roxy tells me all the time that I'm putting detergent in my hair. I usually don't put any product in my hair post-conditioner and let it air-dry. If I'm being fancy I'll put in John Masters Organics leave-in mist. Roxy gave me this rosehip oil and I put a little bit of that on my ends since they're drier. If I'm going on a date, or going somewhere fancy, I'll do that because it makes my ends look sparkly and shiny. Before I go to bed I'll twist my hair into a bun to get waves the next day.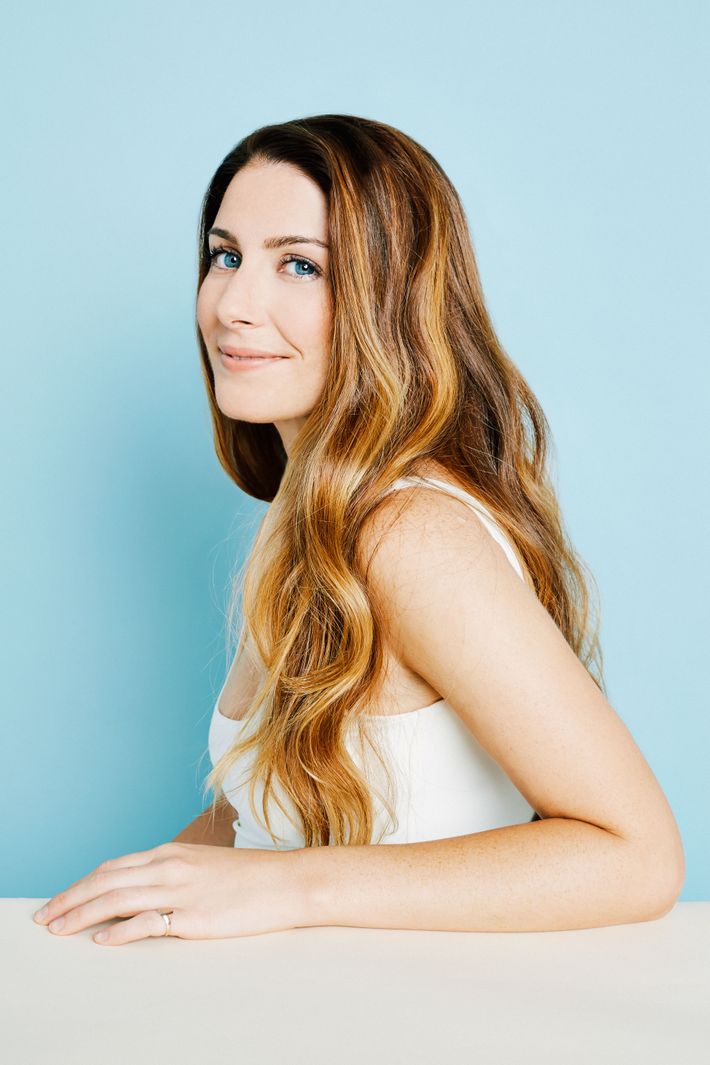 How long I've had this style: As long as I can remember. I've always had some gray hair, even as a kid. Now I have a big strip of gray on the left side of my head, to the point where, if I flip my hair, you could see all my gray, Cruella de Vil style. I'm not self-conscious about it, in terms of anyone knowing that I have gray hair, I just don't like how it looks. It's salt-and-peppery, but not in a chic way. I try to dye it once a month. I'll do a single process, and then I used to get balayage, but I haven't done that since last summer. I like to look natural, even though I actually do a lot to my hair.
My hairstylist is: Roxie Darling at Hairstory, mostly for color. Years ago, during Hurricane Sandy, I went home to my dad's in New Jersey and was bored, so I got my hair dyed. It was really bad. Later I booked a random appointment with Roxie when she was at Cutler and we bonded while she fixed my hair. It was a process that took a whole year — it was our journey together. She's really big on not doing immediate fixes because that causes problems later. And then at Paul Fox Salon, Cheryl cuts my hair, and Julia covers my grays.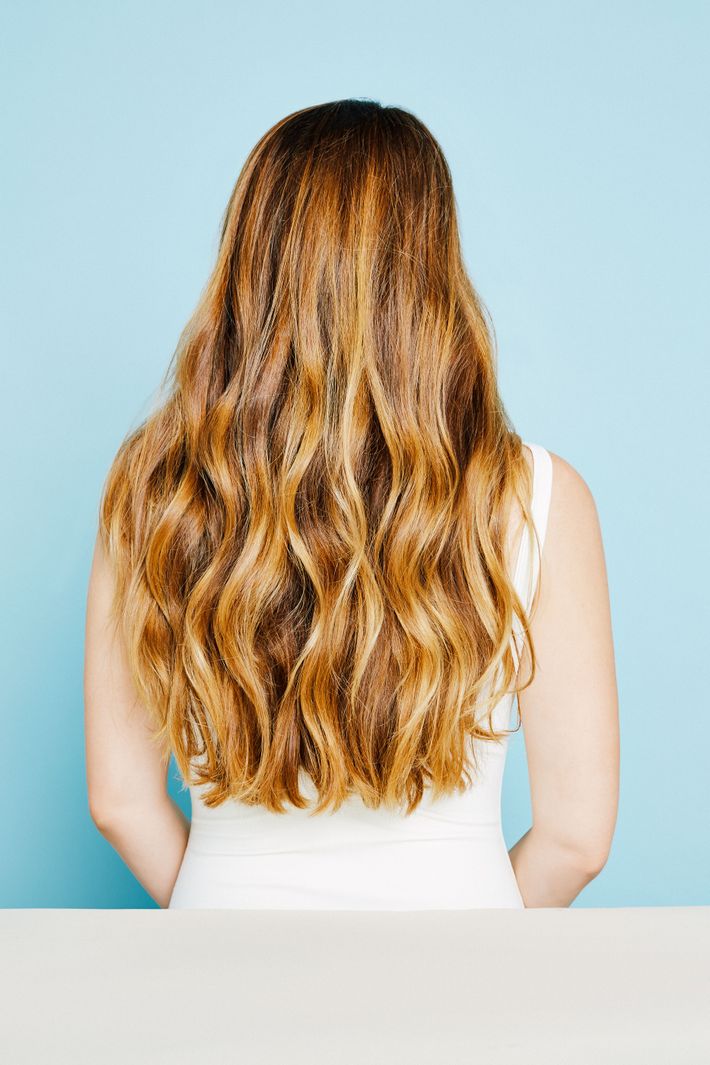 I trim my hair every: Six months typically, but this year I've already gotten three trims. I don't know what's going on!
Check all that apply — my hair is dyed, is chemically straightened, is permed, has extensions, is braided/in locs: Dyed!
The most important thing people with hair like me should know: Greasy hair is one thing, but sweaty hair is not bad. It grosses guys out, but you don't need to wash your hair after every workout.
Makeup by Niko Lopez for Nars; hair by Rachel McCants for Glamsquad; beauty editor: Ashley Weatherford; photo editor: Raydene Salinas.
This interview has been edited and condensed.