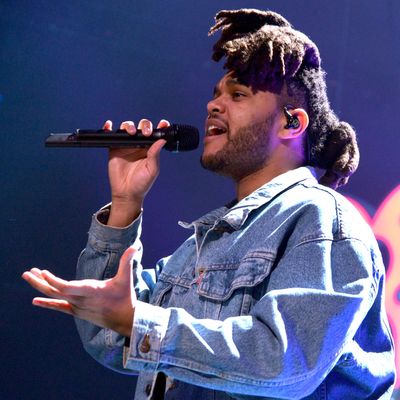 The Weeknd.
Photo: Manny Hernandez/FilmMagic/Getty
The Weeknd has now cemented his relationship with the fashion world via his new partnership with Puma. As a new global ambassador, he will be part of the November "Run the Streets" campaign where he'll wear the company's Sportstyle products. He'll also be working on a collection of clothing and footwear called PumaXO, which will release in 2017.
The Weeknd is perhaps the most popular male musician to join Puma, following Rae Sremmurd and Young Thug, according to The Fader. He'll also be in good company alongside other brand reps and collaborators like Rihanna, Solange Knowles, and Kylie Jenner. The news also comes after the Weeknd chopped off his signature hairstyle and just before his new album, Starboy, drops November 25.

New look. New music. New fashion. The Weeknd is setting himself up for quite a new phase in his career.