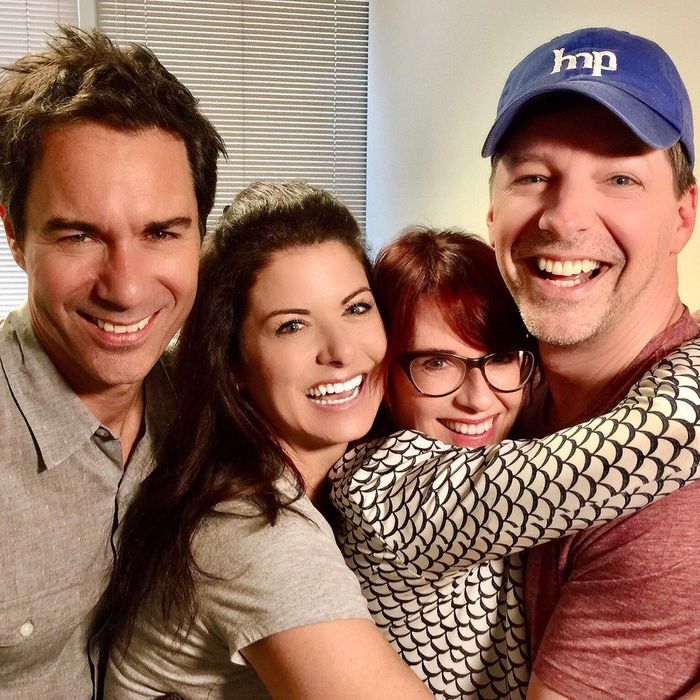 Photo: Debra Messing/Instagram
The Will & Grace reunion you didn't know you needed occurred over the weekend, and boy howdy, a lot of Instagramming and tweeting was involved. Megan Mullally and husband Nick Offerman have been performing a live show cheekily called Summer of 69: No Apostrophe, and it seems Eric McCormack, Debra Messing, and Sean Hayes showed up to support their old pal.
Fans have been kind of freaking out on Twitter, but who can blame them? Look at these punims. They haven't aged a day. As Messing points out, her onscreen BFF McCormack even smells the same. Which is hopefully a good thing.