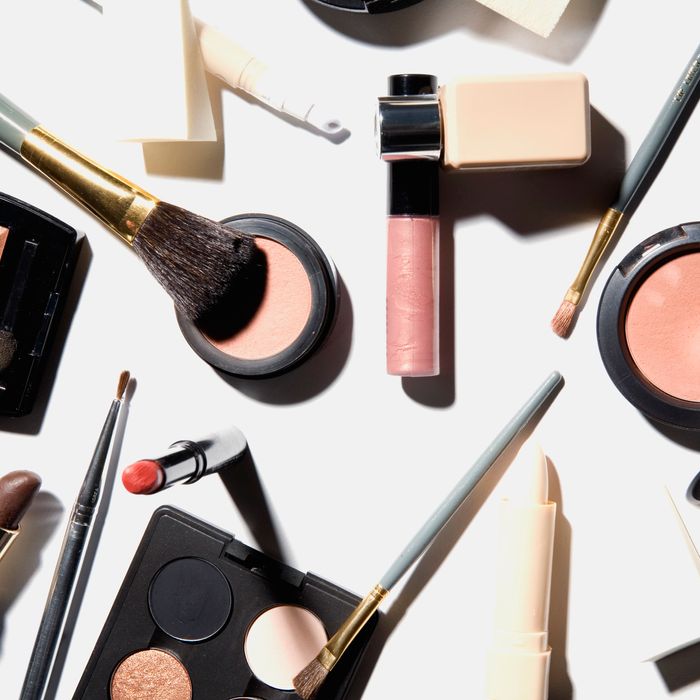 The FDA could crack down on harmful chemicals in makeup.
Photo: Glowimages/Getty Images
The Food and Drug Administration routinely cracks down on things like Whole Foods and Parmesan cheese, but if a new bill set to be heard before the Senate today is voted into law, the FDA would have the power to regulate what chemicals go into cosmetics, too.
The Personal Care Products Safety Act, which was introduced by Senators Dianne Feinstein and Susan Collins back in April 2015, calls for the Federal Food, Drug, and Cosmetic Act — which regulates almost every aspect of consumer products — to be amended to introduce stricter restrictions on the chemicals used in makeup.
Per Yahoo Beauty, the bill is the first attempt to regulate cosmetics in almost 80 years and includes provisions to:
• Require companies to register their facilities, products and ingredients with the FDA.

• Direct the FDA to assess the safety of a minimum of five cosmetics chemicals a year.

• Require companies to comply with good manufacturing practices.

• Close labeling loopholes by requiring full ingredient disclosure for professional salon products and web-based sales of cosmetic products.

• Give the FDA mandatory recall authority to get unsafe products off the shelves.
According to Senator Feinstein, the bill also has the support of cosmetics companies and consumer groups, which — thanks to the clear guidelines — will be able to ensure their products are up to FDA standards. But the biggest benefit is the most obvious: Consumers would finally know what's in their makeup.