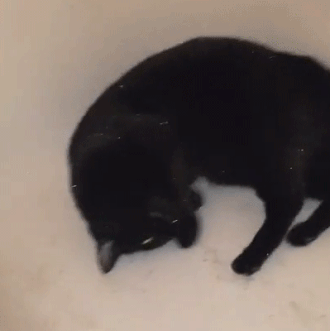 The internet is teeming with YouTube makeup tutorials and beauty vloggers, but nobody out there can beat Salem — a glitter aficionado, Pittsburgh resident, influencer on the rise, and, also, a tiny black cat.

After owner Amanda Barron used a Lush intergalactic bath bomb, there was glittery residue left in the empty tub. And so Salem — innovator that he is — decided to roll around in it until he became a beautiful, shiny glitter cat. His accompanying tutorial includes nine videos.

Meanwhile, your cat has since released a statement saying that if you try to pull this shit with him, he'll repeat the litter-box incident of 2012.