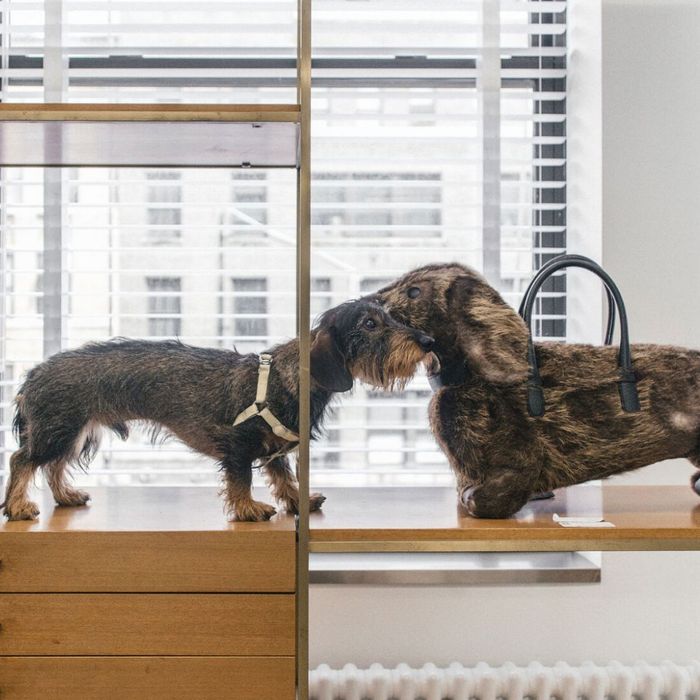 Real Hector, fake Hector.
Photo: Courtesy of Thom Browne
Not to be confused with fake Hector, the Thom Browne wiener-dog bag that made New York's Cathy Horyn a street-style star, real Hector Browne is the designer's Insta-famous wirehaired dachshund. Today, Hector got his very own Instagram account, @HectorBrowne, and shared an exclusive first look at some pics he'll post soon: hanging with fake Hector, lounging on fancy chairs, presumably pondering New York Fashion Week. What a life!