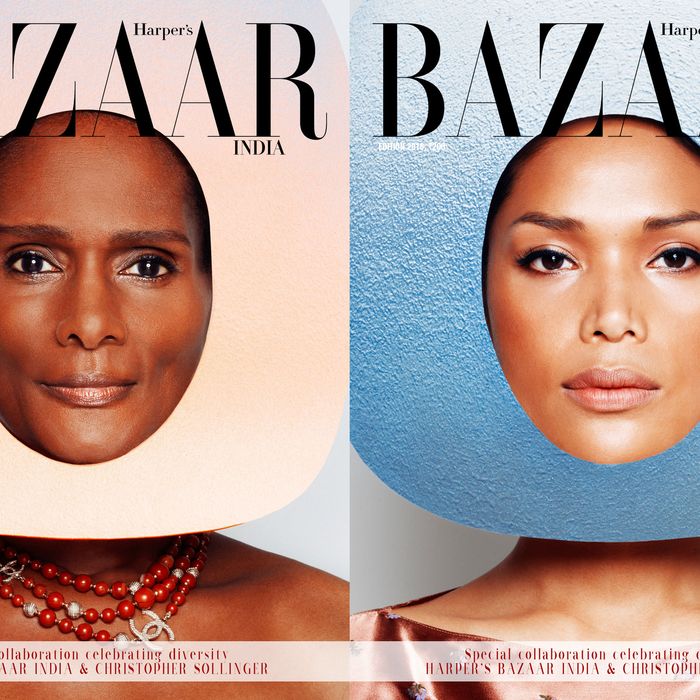 Tracey Africa Norman and Geena Rocero make cover history.
Photo: STOCKTON JOHNSON @ de facto inc./Courtesy of Harper's Bazaar
Tracey Africa Norman is finally having her cover moment, 30 years in the making. Last December, the Cut published the story of Tracey's remarkable, brief career as the first black, transgender fashion and beauty model in the late '70s and early '80s — her discovery by photographer Irving Penn for Italian Vogue, her spreads in Essence magazine, her face on a box of Clairol — before she was outed and it was all taken away. Vindication comes to those who wait, though, and since that article came out, Tracey has been welcomed back as the face of Clairol, and today, the Cut has learned exclusively, she is one of the first two transgender models to appear on the cover of an edition of Harper's Bazaar.
Tracey's cover is part of a nine-model study in diversity from art director and executive producer Christopher Sollinger, who actually conceived of the project upon reading about Tracey on the Cut. "Your story really moved me and a lot of my friends, and ever since I read it I've been thinking about what I can do to give back to Tracey," he told me. "This entire project stems from wanting to do something with Tracey. The way she had to live in hiding and in fear, being such a beautiful woman with so many talents and gifts, just felt so wrong. She's someone who should be celebrated. I wanted to create an image that she would be able to look at and feel proud and seen and loved and appreciated."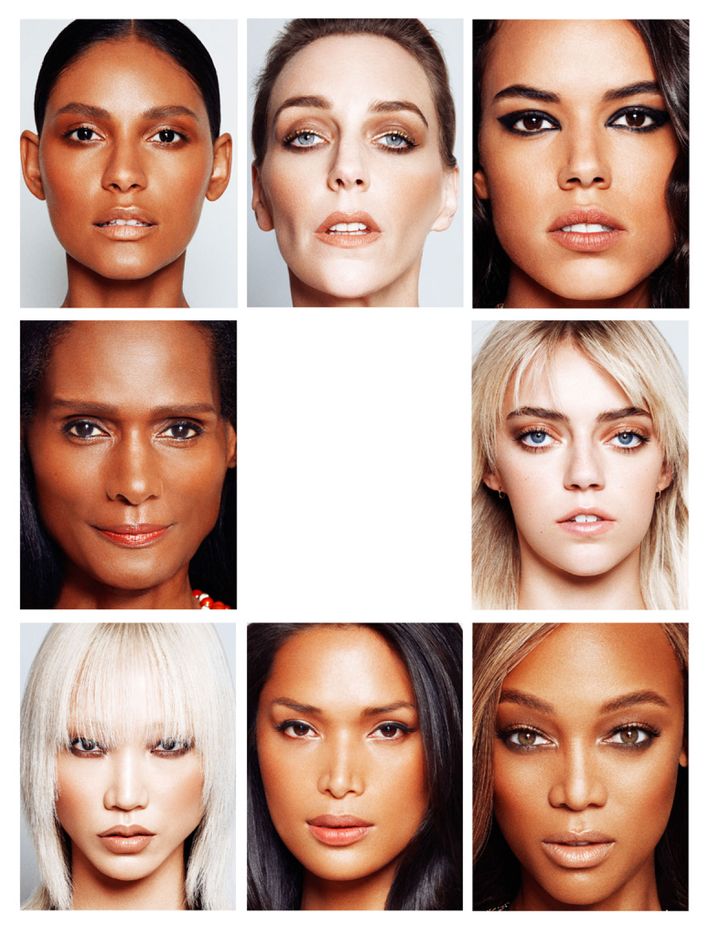 Sollinger says he shopped his cover series idea around to multiple imprints of Harper's Bazaar before Harper's Bazaar India finally signed on. "India is actually very inclusive of transgender people," Sollinger says. The series features not only Tracey but also trans Filipino model Geena Rocero — making them, according to Sollinger's research, the first two trans cover models for any Harper's Bazaar, featured alongside Muslim model Hind Sahli, 38-year-old Belgian actress Hannelore Knuts, and Korea's leading model Soo Joo Park. Tyra Banks, the biggest name among the cover models, actually turned down the project, but she reconsidered after Sollinger told her Tracey's story and the difficulties he'd been having getting the covers published. "Tyra flew to New York at her own expense," Sollinger says. "She doesn't need to do a nine-model multicover series, nor do the other models, but she felt moved and wanted to do what she could to make it happen."
Since the shoot, Sollinger has invited Tracey out to a fashion show, where she sat front row. "She's so fabulous, and such joy to be around," he says. "She looks like a Hollywood actress. When I first met her, we had dinner at Soho House, and when she walked in you could hear a pin drop. She just exudes grace and confidence, and she's not bitter or jaded; she's grateful. We had so many obstacles getting this project done, and Tracey was such an inspiration to moving forward." And when Tracey finally got to see her first magazine cover, she cried, Sollinger says. "Because it's what should've happened 30 years ago. She's amazing."