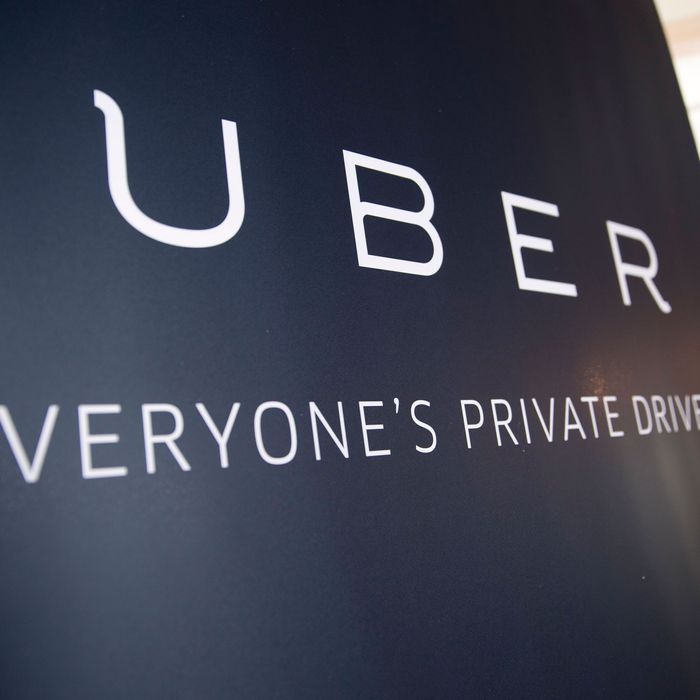 Uber.
Photo: Andrew Harrer/Bloomberg via Getty Images
A man in New York was allegedly sexually assaulted by his Uber driver on September 19, and claims an operator of Uber's emergency hotline laughed when he called to report the crime, Gizmodo reports.
Kevin Ko reportedly wrote in a Facebook post on Friday that he was "sexually assaulted, advanced and forced without consent" by the Uber driver, who grabbed the man's hand and forced Ho to touch his erect genitalia twice during the ride. The New York Police Department confirmed to Gizmodo that they are investigating the incident.
Immediately after getting out of the car, Ko contacted Uber's Critical Safety Response Line to report the assault. According to Ko, the Uber representative laughed three times during the call, and hung up after Ko asked to speak to her manager. Later on, Uber sent him an email to let him know they were investigating the incident and had refunded his trip.
On Friday, Uber confirmed to Gizmodo that the driver had been permanently banned. "There is no excuse for the behavior described. The driver has been removed from the platform," an Uber spokesman said.
However, Ko is reportedly dealing with anxiety from the assault, and is also worried that the alleged attacker knows his home address.