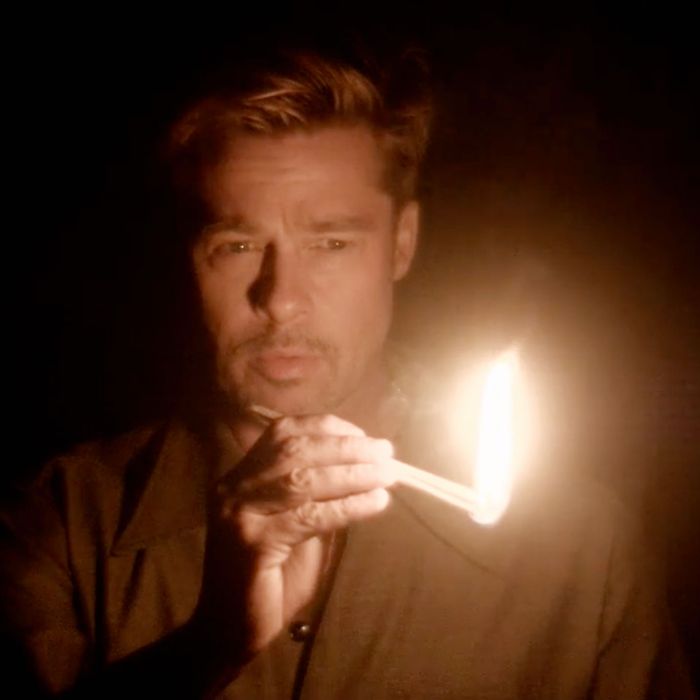 Brad Pitt in T magazine.
Photo: Courtesy of T Magazine
Recently, T magazine had Brad Pitt sit down with author Marlon James to discuss Serious Man Topics such as war and politics. While we sadly don't get to read the pair's late-night email correspondence, we do inexplicably get to see Pitt perform an inexplicably candlelit dramatic reading of a passage from James's book A Brief History of Seven Killings, which runs like a cross between the SNL parodies of Pitt's Chanel ads, 1960s French sci-fi short La Jetée, and a campfire ghost story during wartime. God love you, Brad.