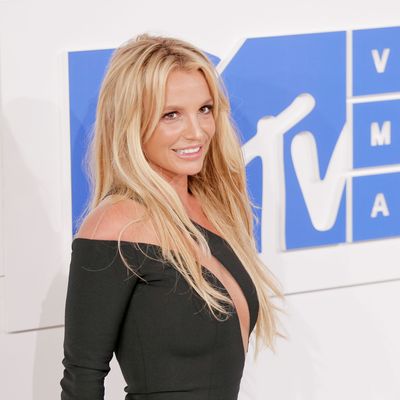 Photo: Matteo Prandoni/BFA.com
In a new Instagram video — that may or may not have been staged, but let's not think about that too much — Britney Spears's son Preston records himself playing a prank on his mom (who, again, is Britney Spears). After hiding in a dark room, he waits for her to come around the corner before he starts screaming, thereby causing her to topple over, screaming and screaming and screaming. It's nice!
No Britney Spearses were harmed in the making of this video.