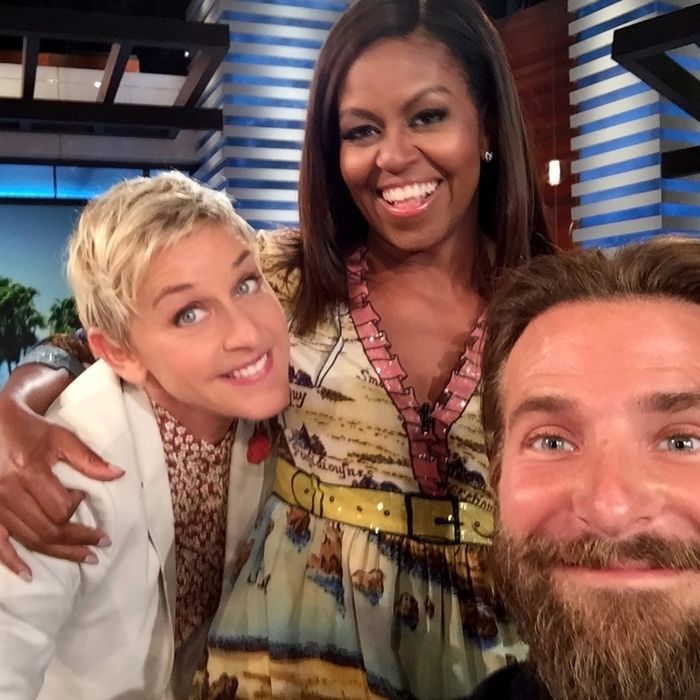 Photo: TheEllenShow/Twitter
Bradley Cooper — the unofficial best-looking fan of the Philadelphia Eagles — was once invited to the White House. Are you surprised? Me too. On Ellen, in front of the First Lady of the United States, and also Ellen, Cooper explained that at the 2014 State Dinner, he forwent one important piece of clothing because his suit was too tight. Hmmm.
Can you guess which item of clothing that was?
a. his Eagles hat
b. a pair of shoes
c. his underwear
d. a bolo tie
If you guessed (c.), you are correct. But don't you dare act surprised.