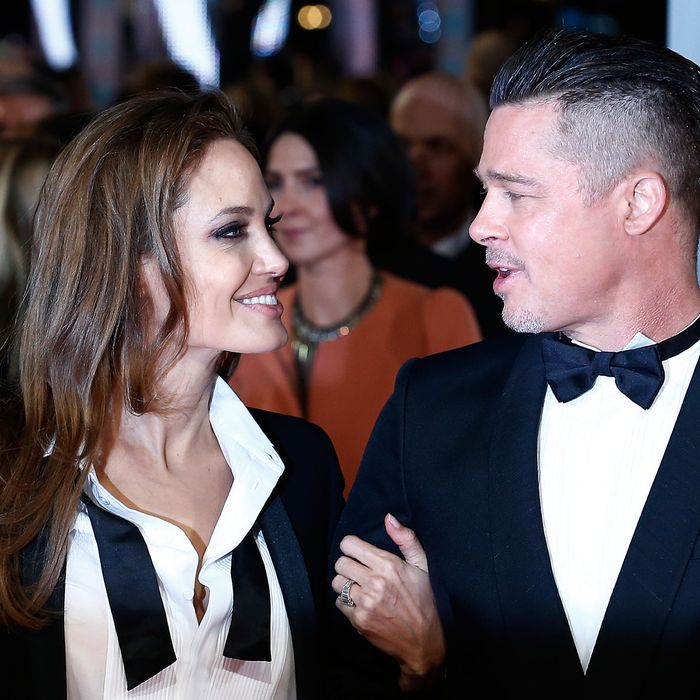 This wedding ring could be up for auction.
Photo: ANDREW COWIE/AFP/Getty Images
The Brangelina divorce has raised so many questions. Why did it happen? Who's winning the PR battle? What will become of their vineyard? The latest issue of The Hollywood Reporter gives us another thing to worry about: Who will keep all the jewelry?
Tucked away in their divorce documents was a line about "miscellaneous jewelry and other personal effects." Brad and Angelina were big fans of working with the jeweler Robert Procop to design very personal pieces — reportedly with micro-lasered messages in the gems — as presents to each other. Presumably, Angelina still wants them.
But that doesn't necessarily mean she'll keep them. Like the jewelry collection of another famous couple who divorced, Elizabeth Taylor and Richard Burton, the wedding rings, emerald necklaces, and other pieces could eventually wind up for auction for up to 30 times their value — just in case you happen to have your eye on them.