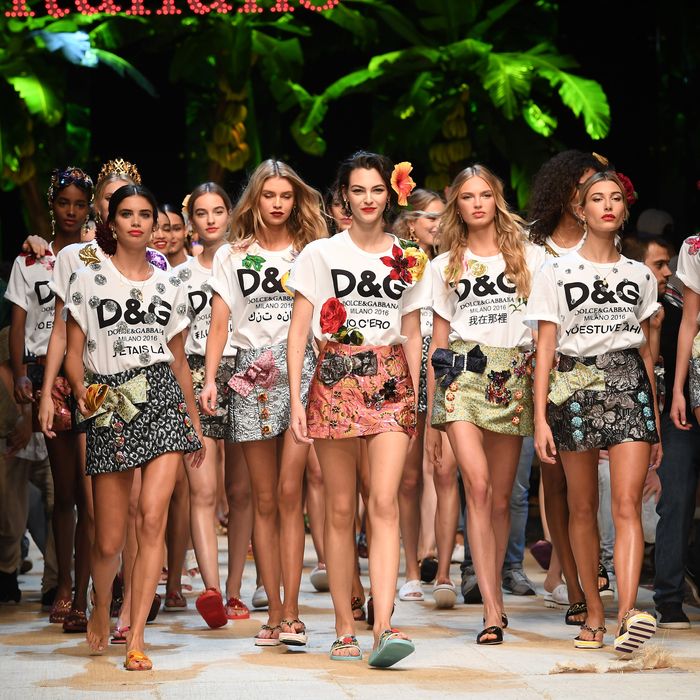 Photo: Venturelli/WireImage
The Dolce & Gabbana show at Milan Fashion Week made good on its Tropico Italiano theme with lots of glitzy and whimsical touches, starting with the coconut stand outside the show. People were taking selfies galore of themselves sipping from fresh coconuts before going to their seats.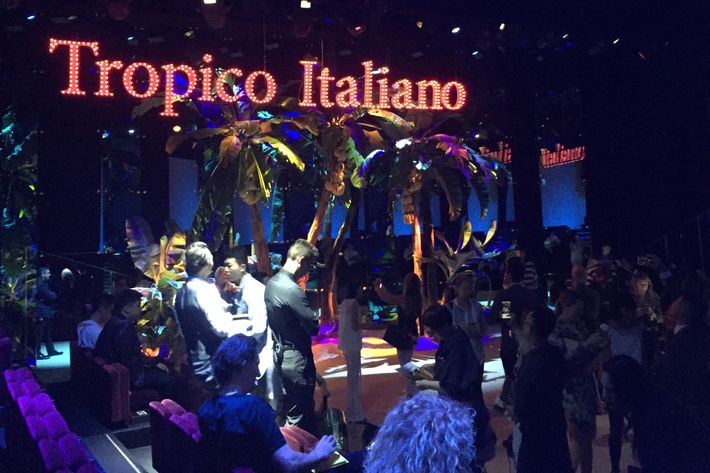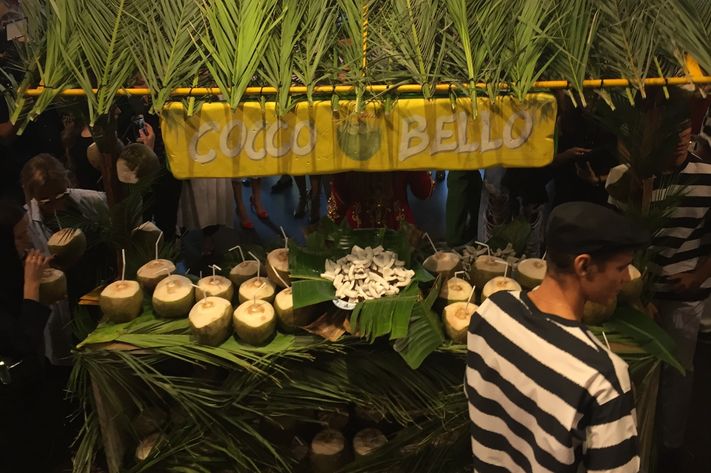 Dancers surprised attendees by entering from the audience to the sounds of bird calls before breaking out into a choreographed party, complete with traditional Italian dance moves, breakdancing, and even a little vogueing.
There were headpieces galore — flower crowns, jeweled crowns, giant scarves wrapped into bows, and even a fascinator with a veil — as well as LED heels and Italian motifs like spaghetti, tomato sauce, gelato, piano keys, and Catholic imagery. The models stalked out in embellished matador-style outfits, with tons of chunky stones and sequined patches, as well as ruffled shirts, lacy wiggle dresses, and palazzo pants.
Outside the show, teens were losing their minds over It Boy model Lucky Blue Smith, but he wasn't the only young influencer there; his equally gorgeous siblings Pyper America Smith, Daisie Smith, and Starlie Smith were in the front row, as well as teen-fashion influence Luka Sabbat and Sofia Richie. (It was not at all awkward that the pre-show music was Justin Bieber, right?)
At the very end, the dancers came back out to join the models onstage for an impromptu dance party, which even the audience joined in, before D & G themselves came out to take a bow.