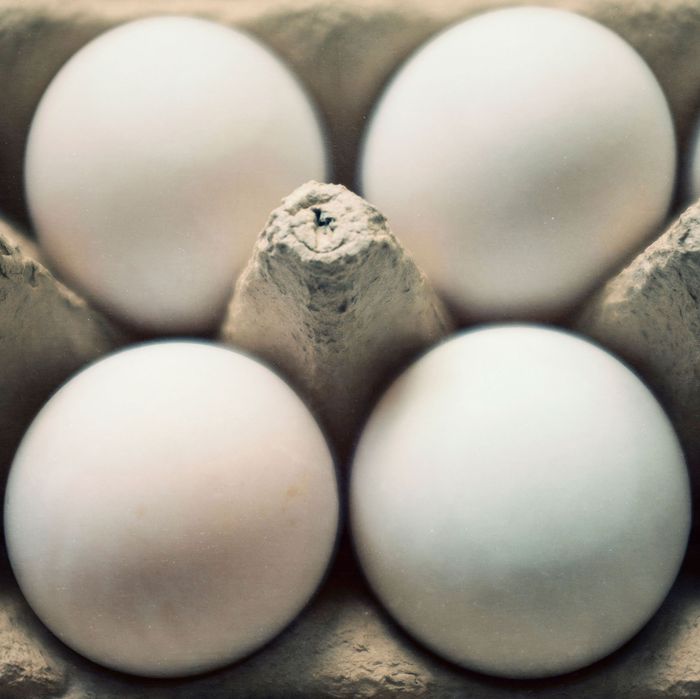 Photo: Image by Catherine MacBride/Getty Images
A woman in the U.K. will now be allowed to take her deceased daughter's frozen eggs out of storage and export them to New York City for fertilization with donor sperm. She will carry her grandchild herself.
The unnamed woman's daughter died from colon cancer in 2011 at the age of 28. The woman, known as Mrs M., said her daughter asked her to carry her child and raise it, but the family did not obtain full written consent.
Last year, Mrs. M., 60, was denied permission to use the eggs in a court case against the U.K.'s Human Fertilisation and Embryology Authority (HFEA), but she won an appeal in June. The HFEA said then it would reconsider her request and granted it today, thanks to "exceptional and unique circumstances."

A spokesperson for the HFEA told the BBC: "This has been a difficult case, above all for Mr and Mrs M, but as the judge made clear, such issues of consent are the cornerstone of the law and needed to be carefully considered." Natalie Gamble, Mr. and Mrs. M's lawyer, added, "This case is an incredibly sad story, and we would urge anyone storing eggs or sperm to record as clearly as possible in writing what they intend to happen if they die."