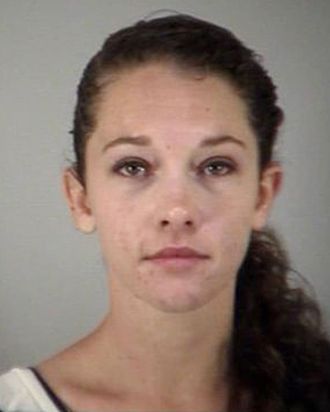 Janet Elena Brooks
Photo: Courtesy of Lake County Sheriff's Office
No matter how much you think you know about your partner, you can never be truly sure of their love and devotion until it's put to the test. Sometimes, this involves you going ahead and making sure that test happens — say, by making up an entire story about being kidnapped at gunpoint that eventually leads to your arrest.
Such is the tale of Janet Elena Brooks, a 22-year-old woman from Clermont, Florida, who the Palm Beach Post reports was arrested last week a few days after she told police she was kidnapped at gunpoint in the parking lot of an apartment complex, shoved into the trunk of a car, and then left at a nearby dog park.

According to the Daily Commercial, surveillance footage from the complex taped her walking right out.

When confronted with this evidence on Tuesday, Brooks told deputies that "she made up the story because she thought another woman was interested in her boyfriend and she just wanted to see if he 'truly cared about her.'" She was arrested and released on $2,000 bail, and now faces a charge of filing a false report with law enforcement.
Authorities have yet to determine if her boyfriend truly cares about her.