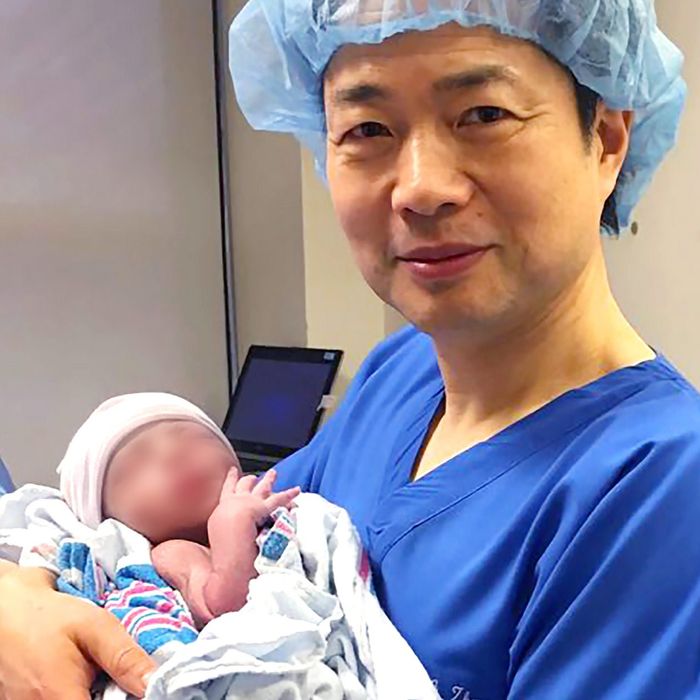 Photo: New Hope Fertility Center
A Jordanian couple welcomed their son on April 6 after some genetic splicing in Mexico meant to ensure the baby wouldn't inherit a fatal condition that the mother carries. He's the world's first so-called three-parent baby using a new IVF technique.
The Jordanian woman is a carrier of a fatal disorder called Leigh syndrome. She and her husband have had four miscarriages and lost two children, one at age 6 and another at 8 months. The genes for Leigh syndrome (and several other debilitating and fatal diseases) are found in mitochondrial DNA, which is passed only from mothers to their children. The three-parent-baby IVF technique replaces a mother's mitochondrial DNA with that from a donor; it has no effect on appearance or personality traits.
Three-parent babies became legal in the U.K. in February 2015, and a study published this June determined that the technique would lead to normal pregnancies. Supporters say that this is a big step forward in reproductive technology, but critics slammed the medical team's decision to perform the procedure in Mexico, where there is next to no regulation. The baby appears to be healthy, but we don't know if there were other attempts that were unsuccessful. More details about the procedure and birth will be shared at next month's American Society for Reproductive Medicine meeting, in Salt Lake City.