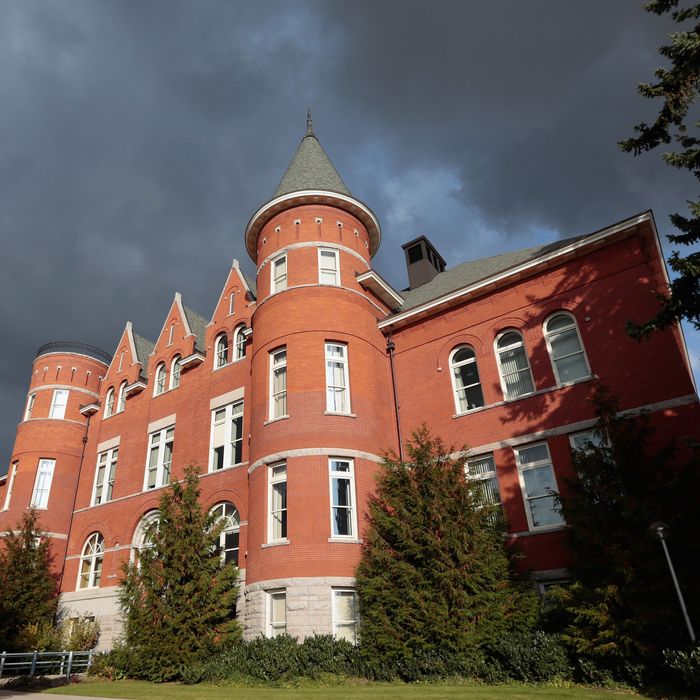 Washington State University, in eastern Washington, near Idaho.
Photo: William Mancebo/Getty Images
Washington State University's Delta Upsilon chapter has been suspended after reports of sexual assault at one of the fraternity's parties, a local CBS affiliate reports. According to university officials, police were called to interview an 18-year-old woman who said that when she tried to leave the fraternity after a night of partying, an unknown man blocked the door and refused to let her out. She was then sexually assaulted and later hospitalized.
At least three more women have since come forward saying they were drugged at the same party, according to the Moscow-Pullman Daily News. At least one – a 17-year-old – was hospitalized, and police are waiting for test results to determine whether they had drugs in their system.
The fraternity's national council held an emergency meeting on Wednesday, where it voted, 23 to one, to suspend the chapter. Spokesmen for the Interfraternity Council — the organization that regulates all fraternities nationwide — said if Delta Upsilon members are found to have drugged their party guests, the chapter will face "repercussions."