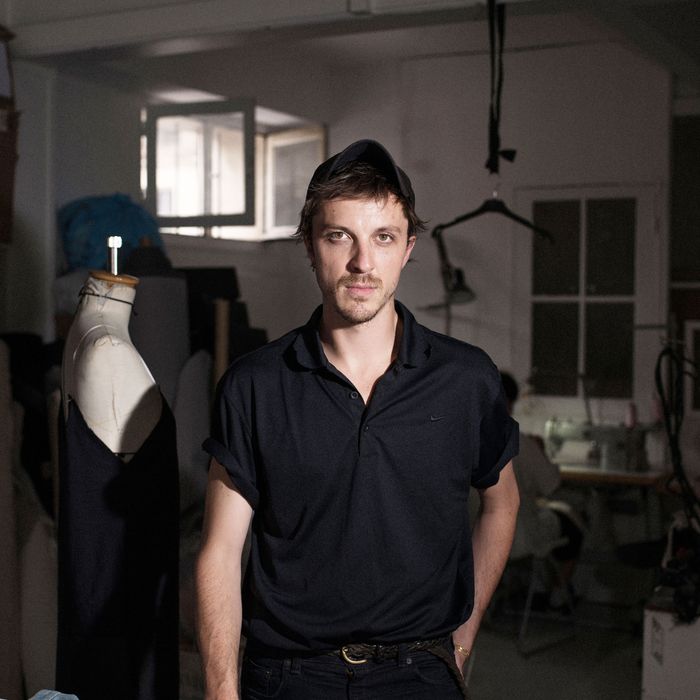 Photo: Jerome Sessini/Magnum Photos
"I grew up in Bruges, in between all the Gothic cathedrals," says designer Glenn Martens a bit wryly. To see his avant-garde designs for Y/Project, you might not guess at his baroque origins. He still lives that duality, though: "I spent my holidays in churches and museums, on weekends I go clubbing."
Martens had begun his schooling specializing in architecture, but a class trip to see the Royal Academy of Arts building in Antwerp — alma mater of Belgian fashion titans like Dries van Noten and Martin Margiela — gave him ideas about fashion, even though the only designers he had really heard of were Karl Lagerfeld and Alexander McQueen. "I had no idea what I was doing. For some reason they let me in," he recalls.
His modesty may be exaggerated, since he managed to graduate first in his class, and landed a job with Jean Paul Gaultier upon graduation. (One of the student fashion show's jury members recommended him.)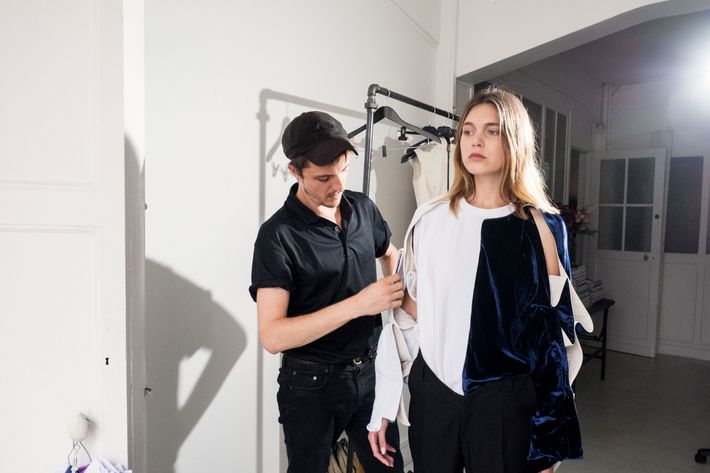 Martens took over at Y/Project after its founder Yohan Serfaty died in 2013. "It had a very different atmosphere before me," Martens notes. "It was very dark, [which was] something I personally didn't feel like doing anymore. You have Rick Owens and Ann Demeulemeester already doing that so well."
When he took over, Martens was a mere 30, but he had already worked for independent designers, a couturier (Gaultier) , and a fast-fashion brand (H&M). "I was super lucky to have seen so many different branches of the industry," he says.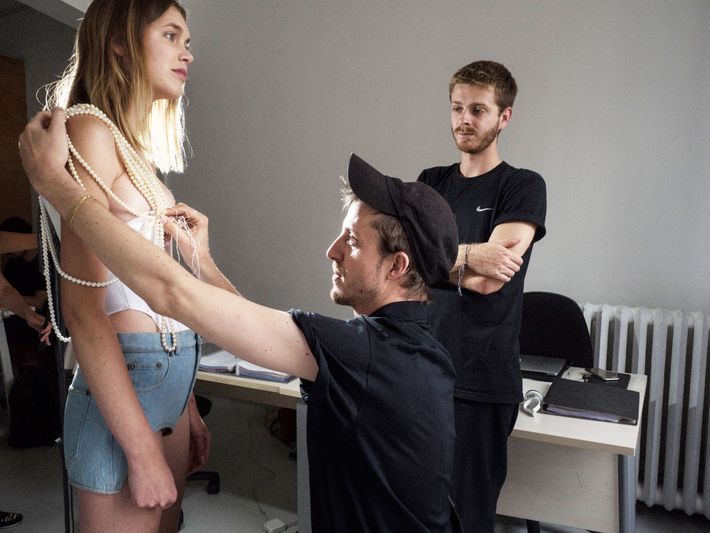 After eight years in Paris, he says, "I feel French now," His 600-square-foot studio in the 10th arrondisement plays host to a staff of a dozen people, interns included. "We're a French company, but we have only three French people," he notes.
"It was very difficult to launch the company, because it's impossible to find places to work," as opposed to London, which has bigger suburbs. "It's a pain, but the good thing is everybody — every important stylist, every important designer passes through. You just meet everybody." Of Paris, he says, "It's getting reborn. It's a very different city than eight years ago."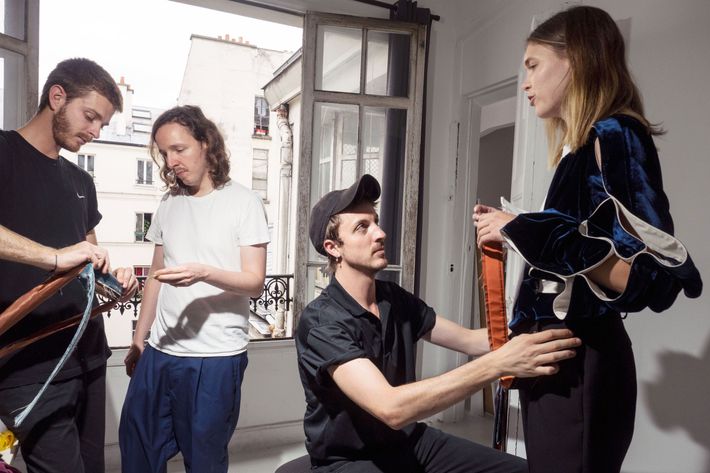 Y/Project entered the women's fashion week calendar for fall 2016. "A lot of women were [already] buying the collection because it was very sleek, very narrow," he says. There's still a 40 percent overlap between the men's and women's lines, in appropriately modern fashion.
One of his hit items for both sexes: huge, JNCO-scale jeans, inspired by someone he saw on the metro. "It was a hip-hop, skater kind of guy, wearing jeans that were like 50 sizes too big, turned up to his knee." Was he also drawing on his own youth? Martens chuckles. "I was a fake skater. I liked hanging around the skate park because I could smoke cigarettes."