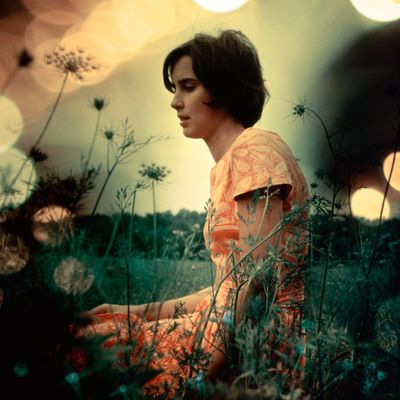 Photo: H. Armstrong Roberts/ClassicStock/Getty Images
Loneliness is an emotion that doesn't always make a lot of sense. Two people may have very similar social lives, and yet one might feel isolated more often than the other — even when surrounded by people they know and love, who know and love them back.
These are the contradictions at the heart of a large new study published online last week in the Nature journal Neuropsychopharmacology, which finds that loneliness appears to be a "modestly heritable" trait. A predisposition to feeling lonely may run in the family, in other words. But there's a caveat here, in that the authors of this study contend the link between genetics and a predisposition toward feeling isolated isn't as strong as others have claimed.
A quick rundown of these new findings: The researchers drew from the Health and Retirement Study, from which they gathered genetic information for 10,760 Americans aged 50 or older. Their results suggest that a tendency to feel lonely may be 14 to 27 percent genetic, considerably lower than the 37 to 55 percent suggested by other studies.
Here, by the way, are the three questions they used to measure people's tendencies to feel lonely. There's something about the starkness of the language that broke my heart a tiny bit upon discovering them buried within the academic-ese of the Nature paper: How often do you feel that you lack companionship? How often do you feel left out? How often do you feel isolated from others?
Loneliness is an emotion most people feel from time to time. But these questions help researchers separate those whose perception of isolation is dictated by circumstance, and those who are more likely to feel alone no matter the context. The fact that loneliness may be an inherited trait makes a certain amount of sense, because, as unpleasant as the feeling is, it's a pragmatic emotion, evolutionarily speaking. Like physical pain, the social pain that loneliness brings may be "part of a biological warning system that has evolved to alert us of threats or damage to our social body," the study authors write. If you heed its warning, loneliness can be a useful feeling, nudging you to call or text a friend before the emotion overwhelms you. Research has suggested, for instance, that the health risks of loneliness are similar to the health risks of obesity.
And so, much like physical health markers, you can inherit loneliness, but that might not be the whole story. The researchers argue that others should follow their lead, and investigate the potential genetic causes of psychological and psychiatric phenomena, which remain largely unexplored. For now, at least, it adds another layer to the explanation as to why lonely people tend to stay lonely.