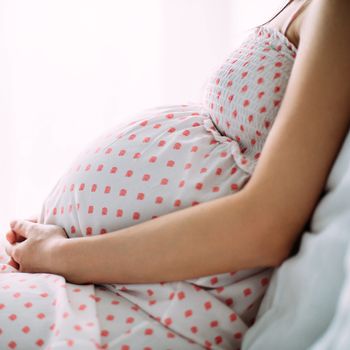 Photo: momcilog/Getty Images/iStockphoto
Though maternal-mortality rates fell globally by more than one-third between 2000 and 2015, in the United States, the rate is rising. Maternal mortality — death in pregnancy or by complications from childbirth — rose from 23 out of every 100,000 births in 2005 to 28 in 2013, according to new data released yesterday.
The study provides a comprehensive look at global trends in maternal mortality (which are encouraging overall) and was conducted by the Institute of Health Metrics and Evaluation at the University of Washington. In fact, it found that very few countries have mortality rates that are rising. A New York Times report about the study said that "America's increase put it above a number of poorer countries whose rates had declined with the global trend, including Iran, Vietnam, Russia and Romania."
The findings back up previous research that found maternal-mortality rates steeply rising in many states, particularly the District of Columbia, Arkansas, Georgia, and Texas, where they have reportedly doubled.
Many of the deaths — nearly a quarter — are from cardiovascular disease and heart failure. Other contributing factors are thought to be obesity and and diabetes, but doctors and researchers are still puzzled as to why rates began to rise starting around the year 2000.