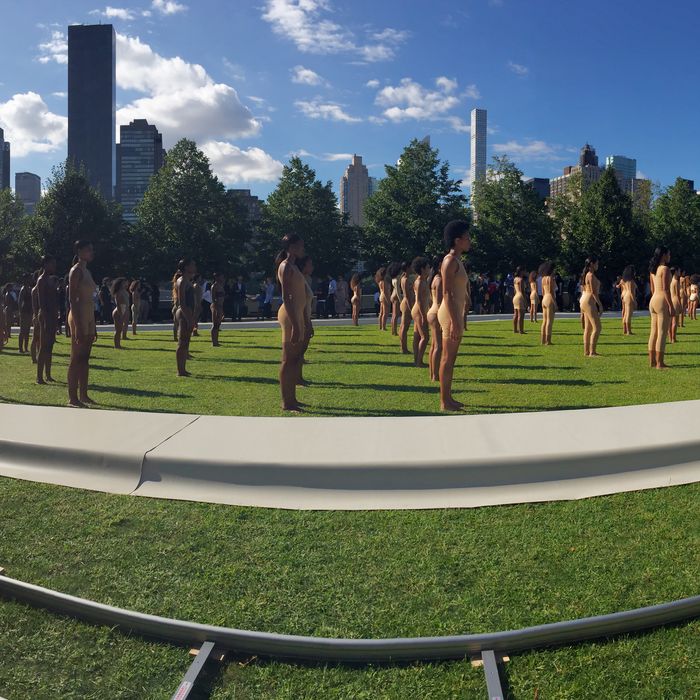 Could Kanye West ever beat last season's Fuccboi Heaven? Today at New York Fashion Week, he will try: Yeezy Season 4 is here. After the rapper's controversial multiracial casting call and much angst (at least in this office) over when and where the show would actually take place, this morning the Cut's editors were told to hop on a midtown bus to Roosevelt Island, where the show begins at 3 p.m. Here is everything you need to know about the show, updated live as it happens.
First: Yeezy's bus was apparently not art-directed by Vanessa Beecroft.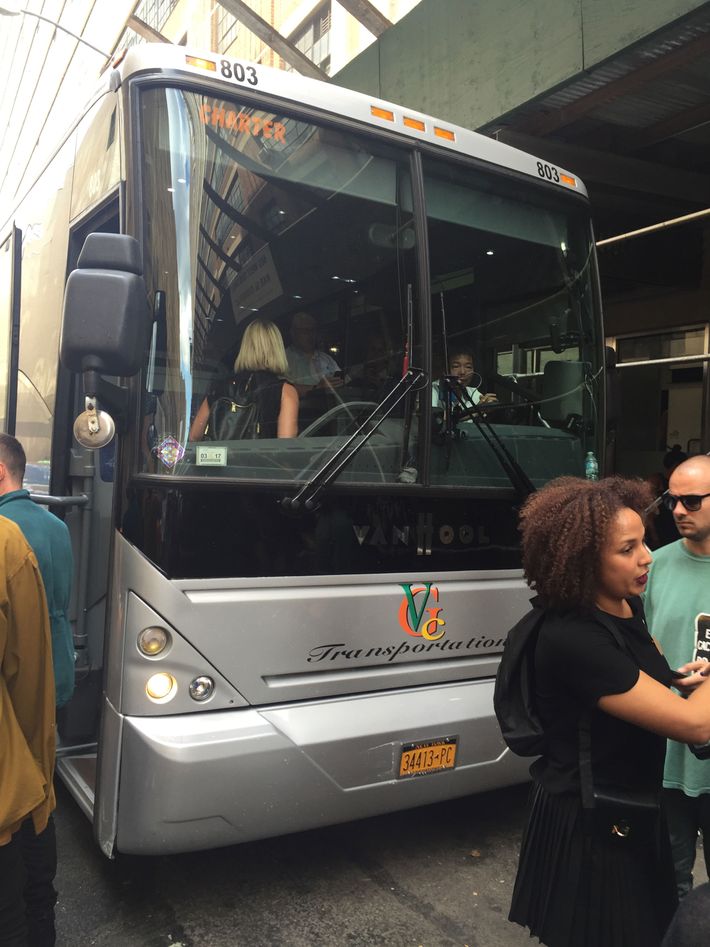 This is actually the flashy interior from your second-grade field trips.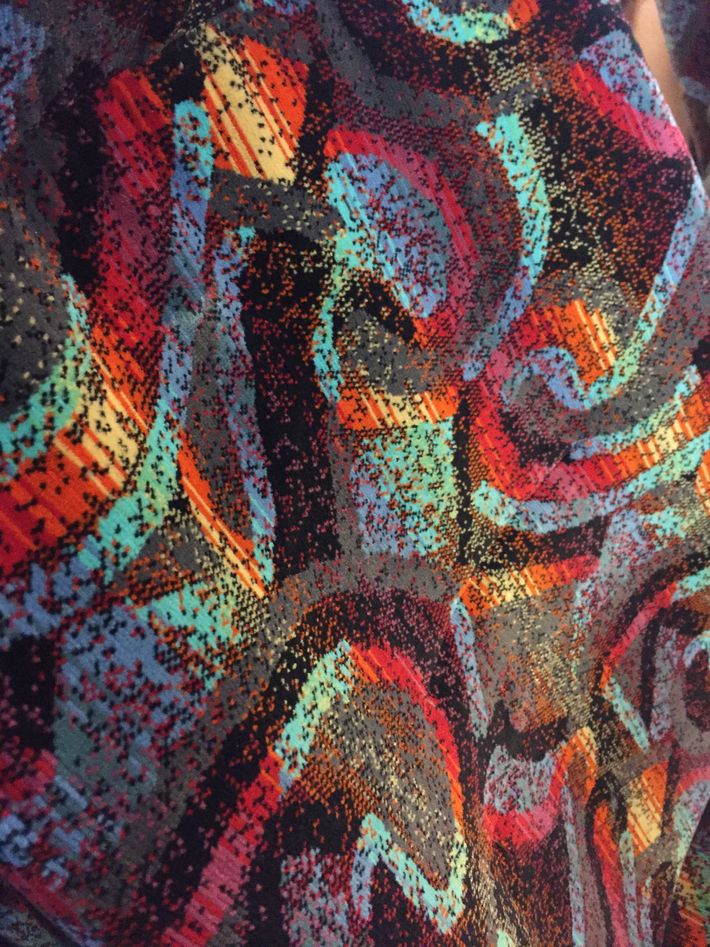 Privileged Yeezy guests: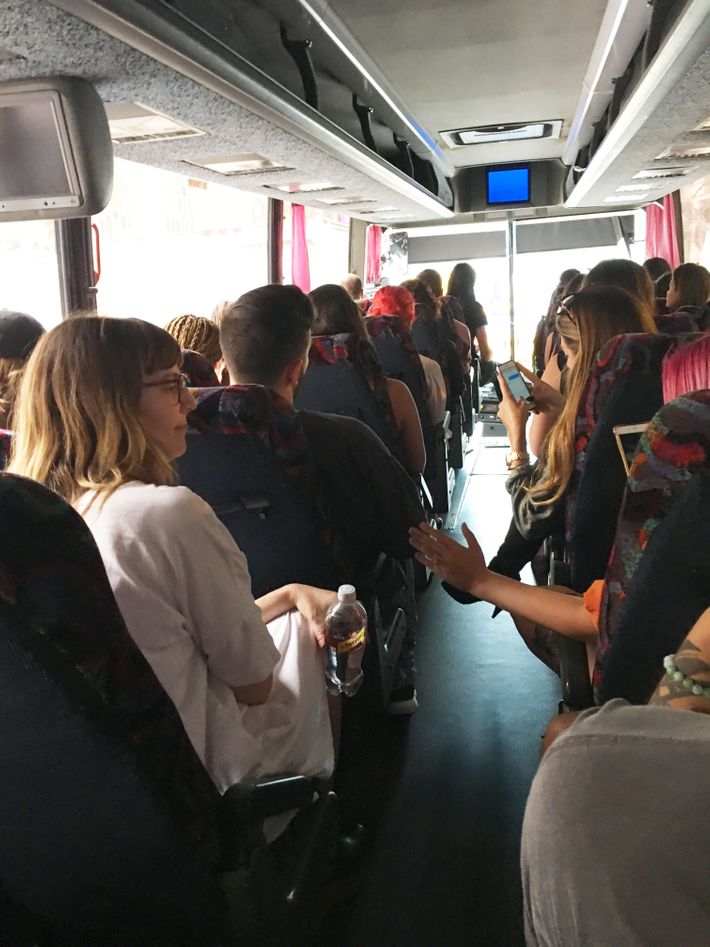 The Yeezy No. 2 bus sat in traffic outside the Nike store (karma?), and after over an hour, some guests were still stuck in midtown.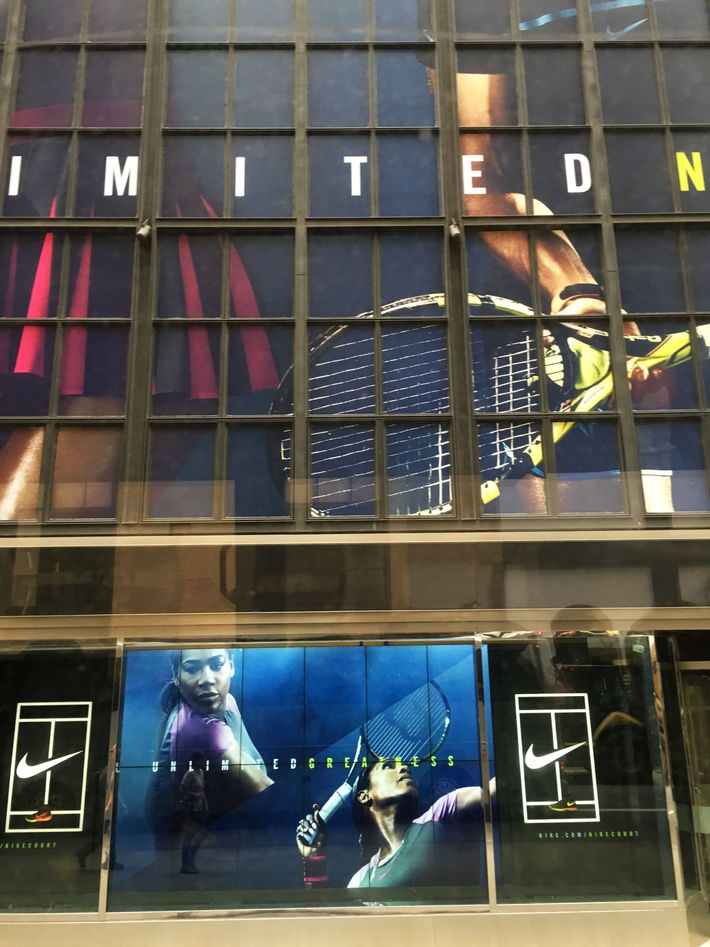 Over an hour later, the bus finally crossed the bridge.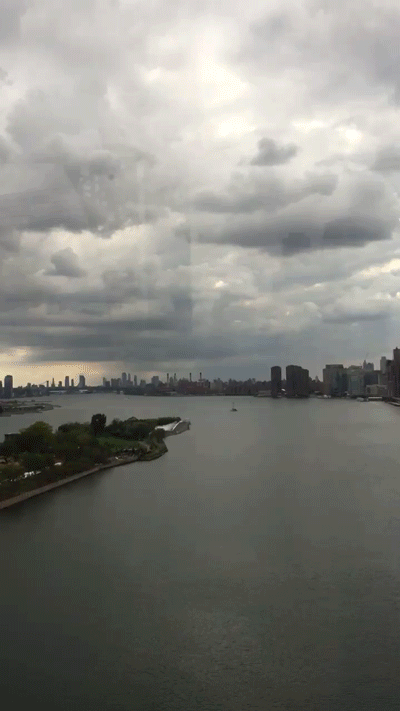 On Roosevelt Island, the buses parked outside a racquet club. Editors were given cards and told they'd still go through a checkpoint.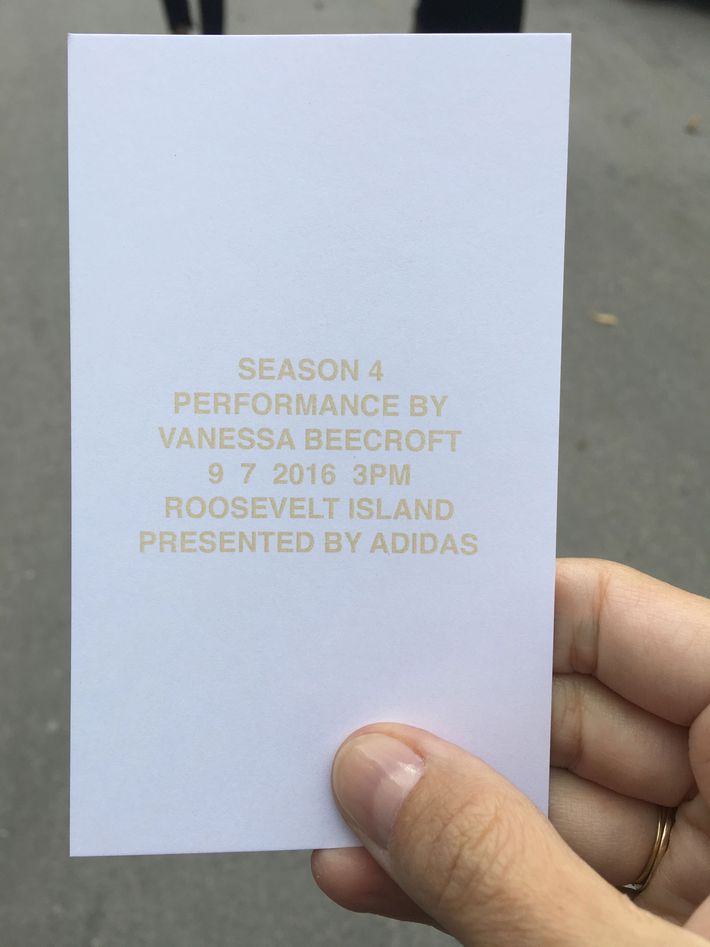 We heard reports the show was delayed — another two hours. That looked about right: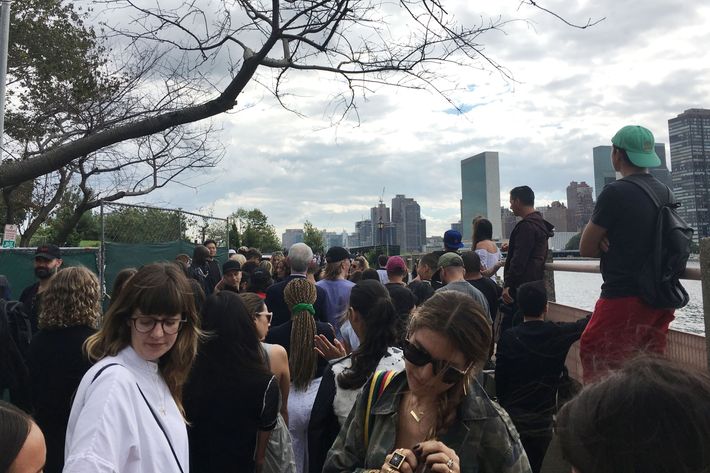 Who will survive Yeezy Island? While other editors stood toasting in the hot sun, across from a giant dirt mound, GQ editor-in-chief Jim Nelson and Glamour editors walked in right after hair and makeup teams: Condé Nast door-to-door service.
There was yelling!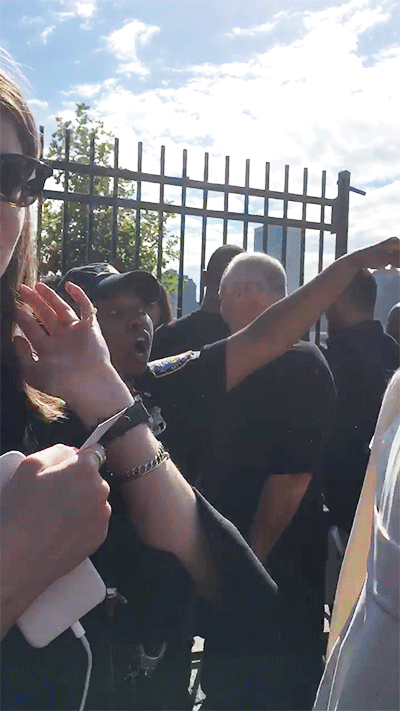 And it was official: The show is at Roosevelt Island's crumbling Smallpox Hospital. Smallpox: So hot for 2017.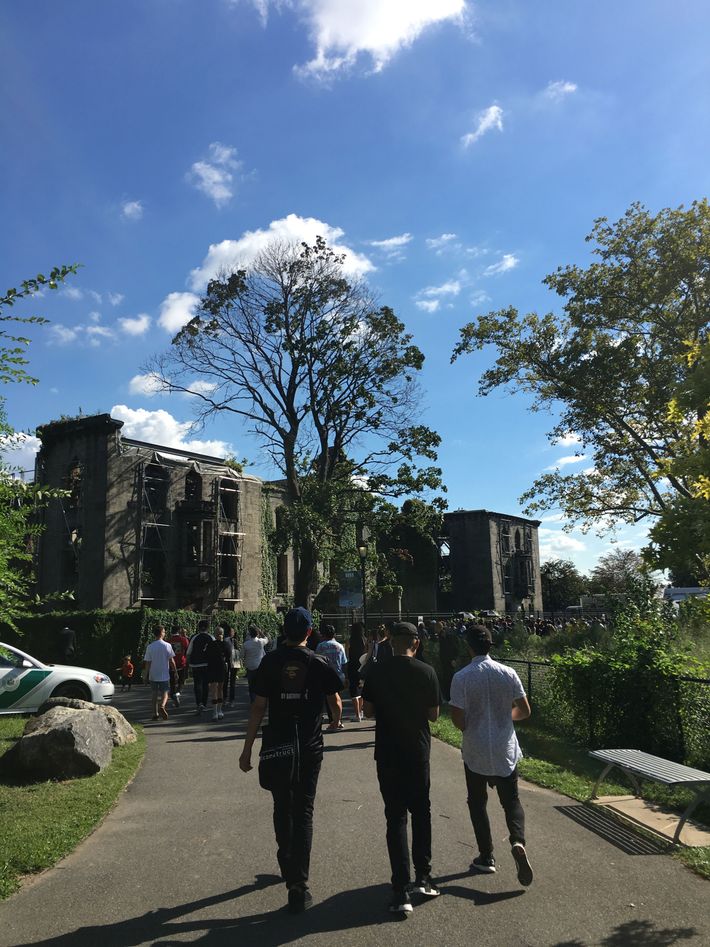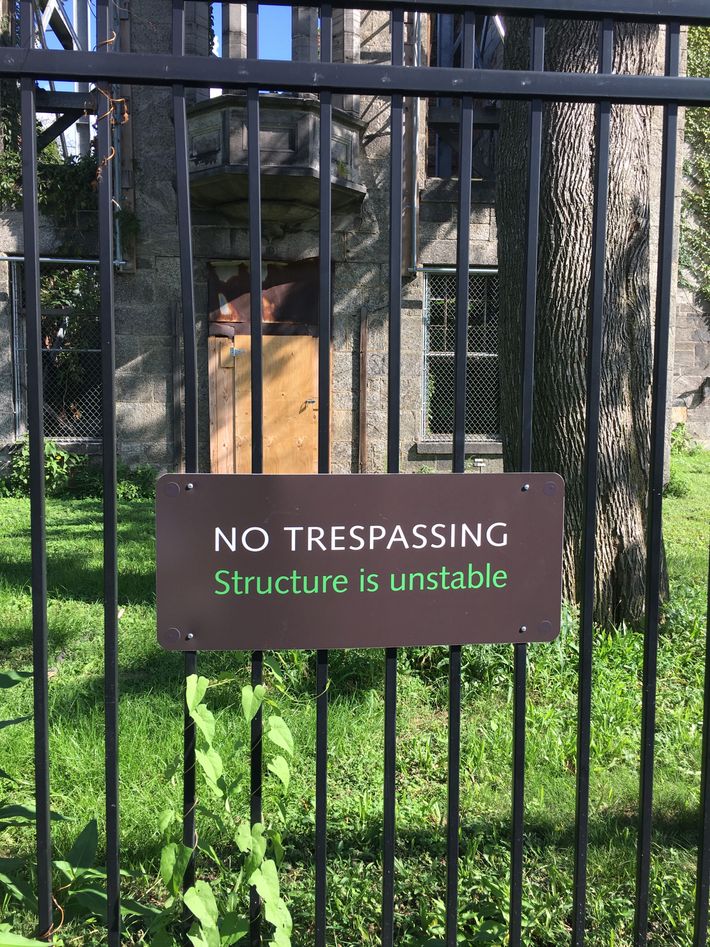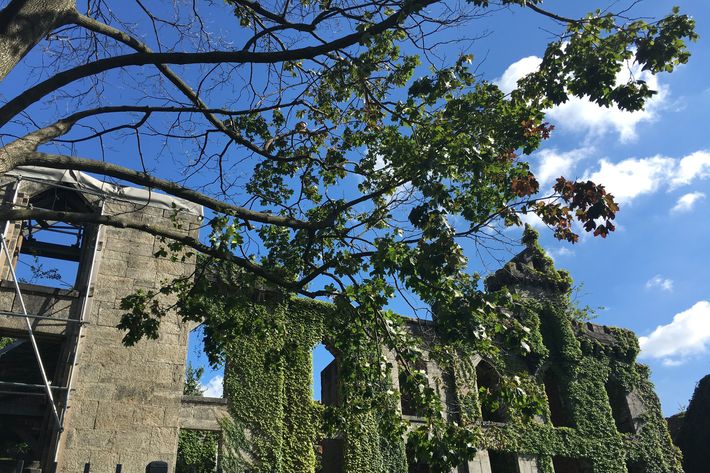 Merch: $75. The experience: Priceless.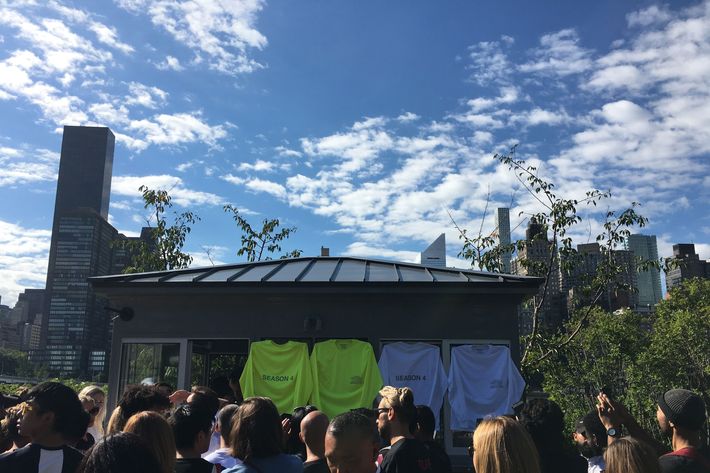 Models waiting on the lawn.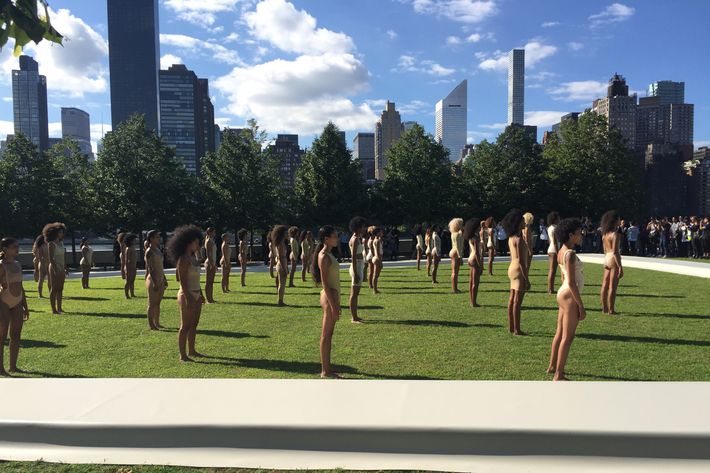 For those following on Tidal, the livestream is … well, it wasn't starting exactly, but it showed some very pleasant overhead shots of New York City.
The Kardashians arrived: We saw Kim, Kendall, and Kylie, all in cream. Anna Wintour came up from the back.
As guests walked up the steps, some models sat down.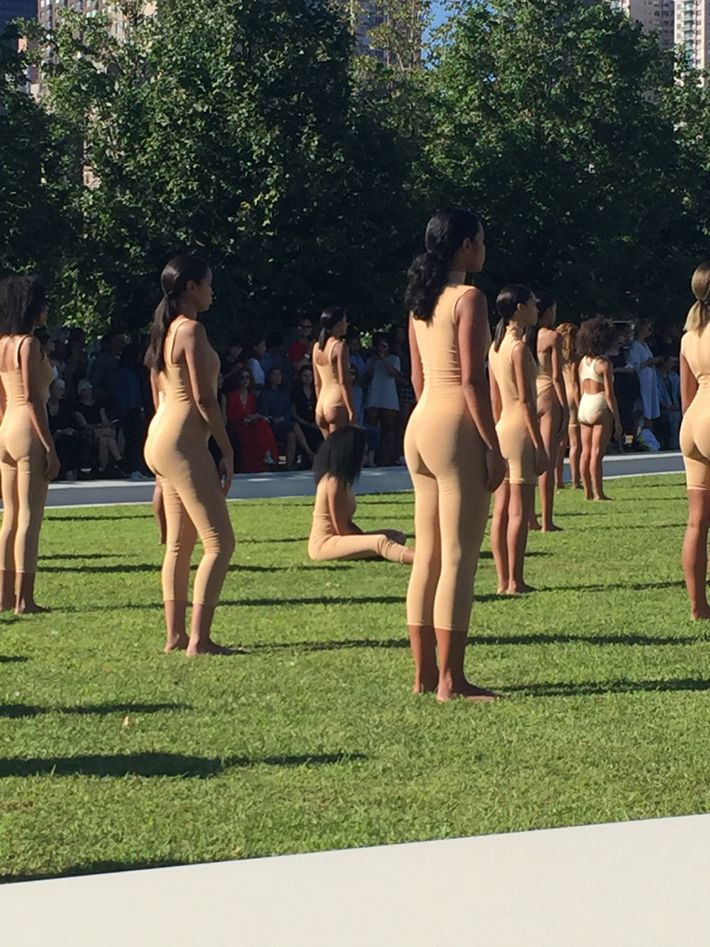 Because it was hot.
So hot that one model apparently passed out.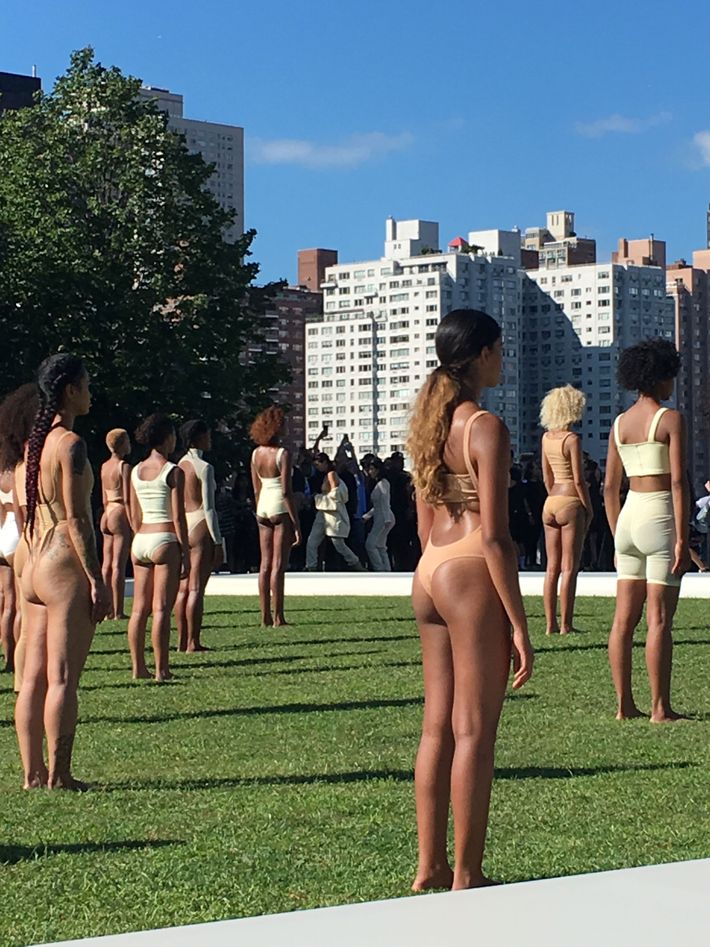 While models stood, knelt, and sat on the triangle-shaped lawn, the show started with thigh-high boots on the runway.
Someone brought water for a model. Amina Blue took her shoes off.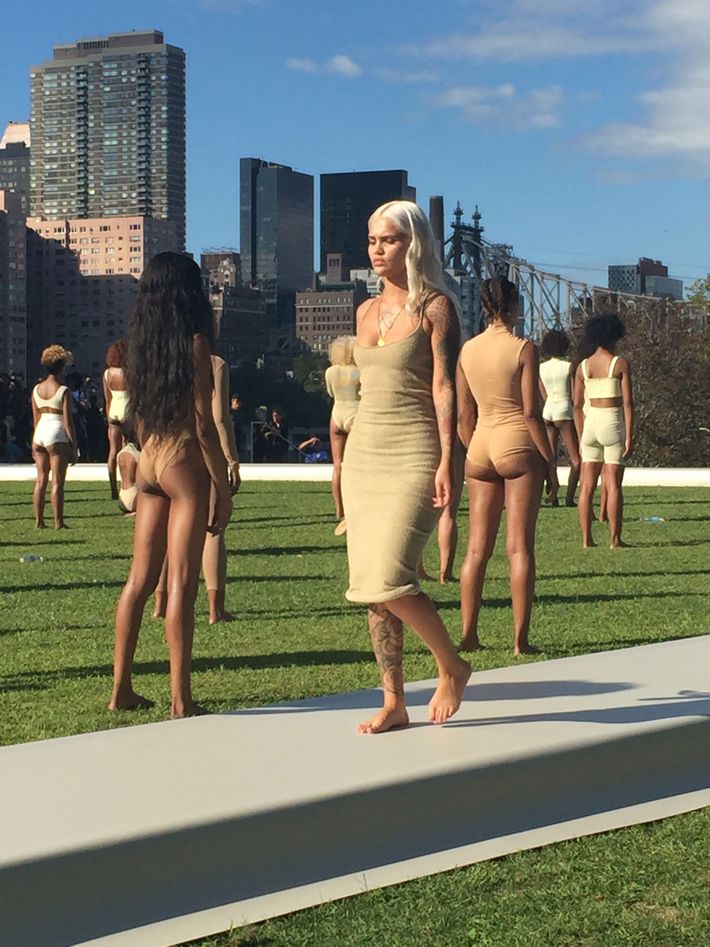 Matching the Kardashians in the front row, creamy whites opened the show: There were hooded coats, baggy pants with heels, crewneck sweatshirts, off-the-shoulder furs, and some camo.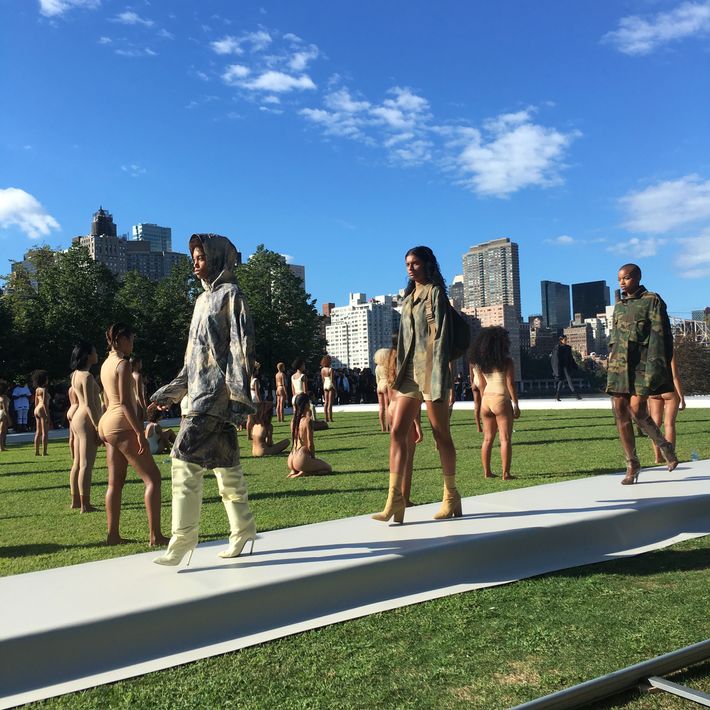 This time around, there are more well-known faces: Chanel Iman, Alanna Arrington, Teyana Taylor. The creamy whites have given way to winter blacks and no one looks more miserable than the models in black coats. It's almost hard to watch.
Kanye came out to close the show, smiled ever so briefly, and disappeared without walking around the entire runway. Like we said: too hot.