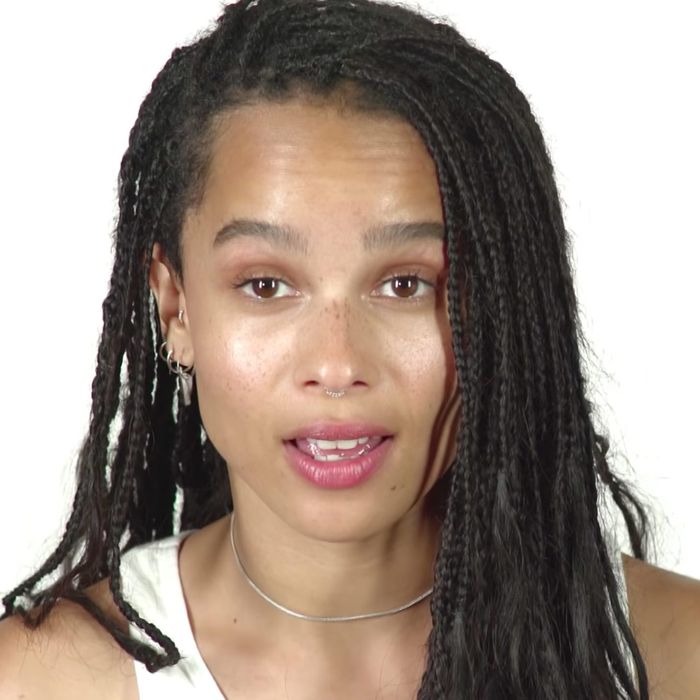 Zoë Kravitz is not about to let Donald Trump become the next president.
When Donald Trump kicked off his "women's empowerment tour," he summarized it with a very helpful quote: "We really don't have any idea what we're doing." That just about sums up the Republican candidate's approach to attracting women voters, which is a little clumsy, to put it mildly.
EMILY's List, an organization that promotes women in politics, launched a "Women Can Stop Trump" campaign. "By coming together and pledging to stop Trump, women across the country — who make up the majority of voters — will prevent this dangerous, divisive man from becoming commander-in-chief," Stephanie Schriock, president of EMILY's List, said in a press release.
To spread its message, the campaign released a video starring Amber Tamblyn, Zoë Kravitz, Orange Is the New Black's Diane Guerrero, and other women who are — ahem — skeptical of the idea that Trump has their best interests at heart.
Meanwhile, the women supporting Trump include Ivanka, and … well, Ivanka.