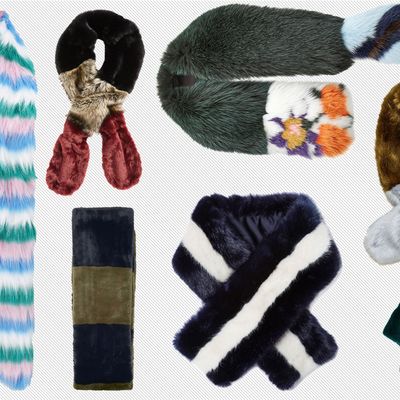 Scarves are always a given when checking off items from your list of fall essentials, but we're decorating our necks with something a little fancier this time around: fur stoles. Fur and faux-fur stoles are a great way to jazz up a basic outfit, they are Rihanna-approved, and most important, they keep you warm and fashionable during the chilly months of the year. From Zara to Shrimps, we've collected 10 fur stoles that can replace your old scarves this fall.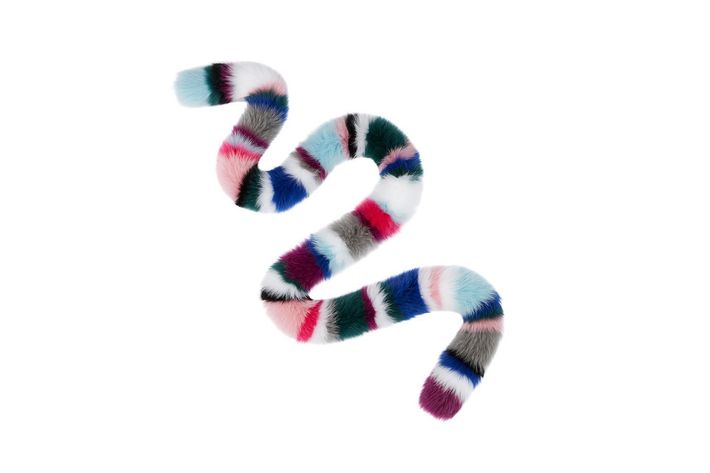 This one looks like a piece of candy.
Charlotte Simone Rainbow Twist Fur Stole, $215 at Charlotte Simone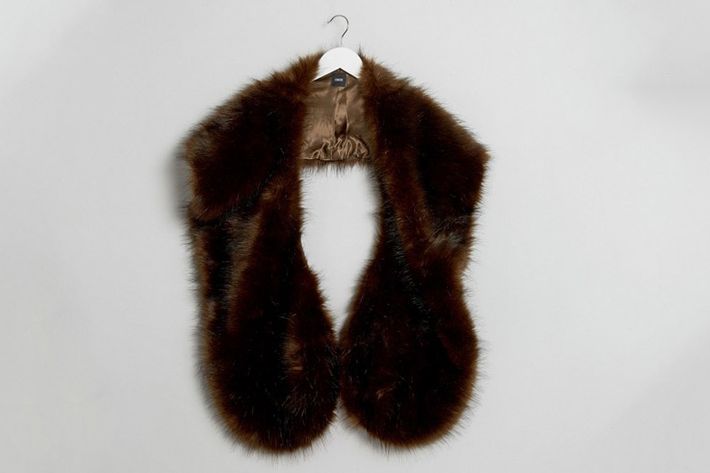 A classic take for a toned look.
Oversized Faux-Fur Scarf In Chocolate, $57 at ASOS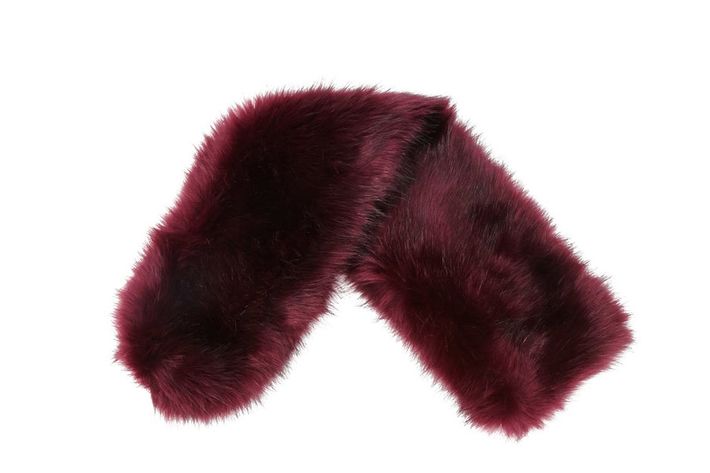 Wear this wine-colored stole while sipping a glass of Pinot Noir.
Faux-Fur Stole in Wine, $18 at Forever 21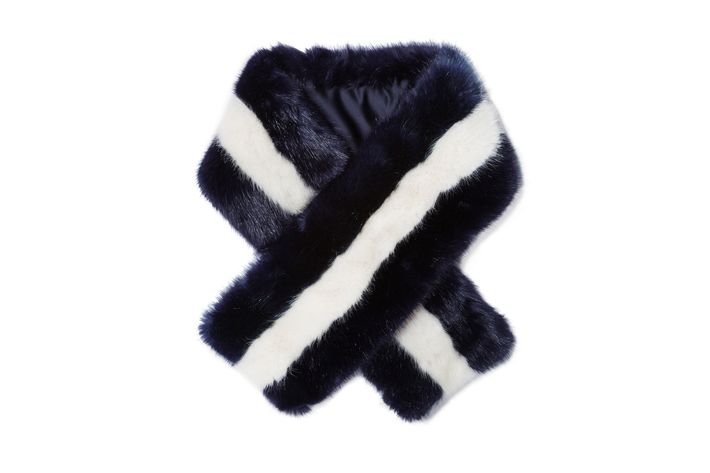 If you have a yacht party coming up, we recommend.
J.Crew Women's Blue Mariner Faux-Fur Scarf, $165 at Lyst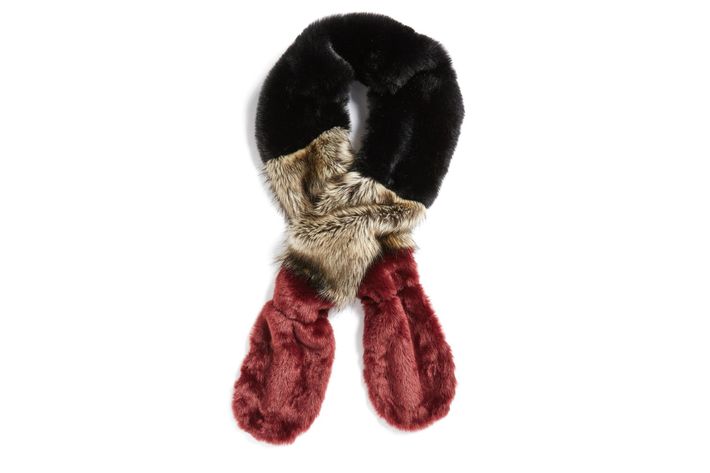 Link this under your peacoat for maximum warmth.
Leith Colorblock Faux-Fur Stole, $49 at Nordstrom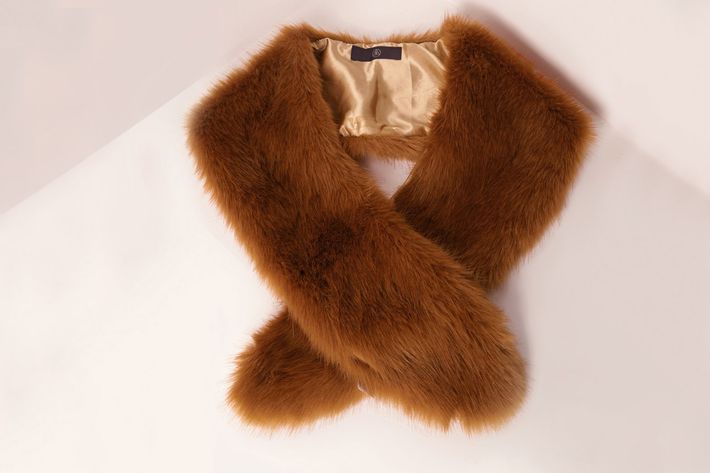 Drape this around your favorite camel trench for a monochromatic feel.
Faux-Fur Stole Scarf Tan, $26 at Missguided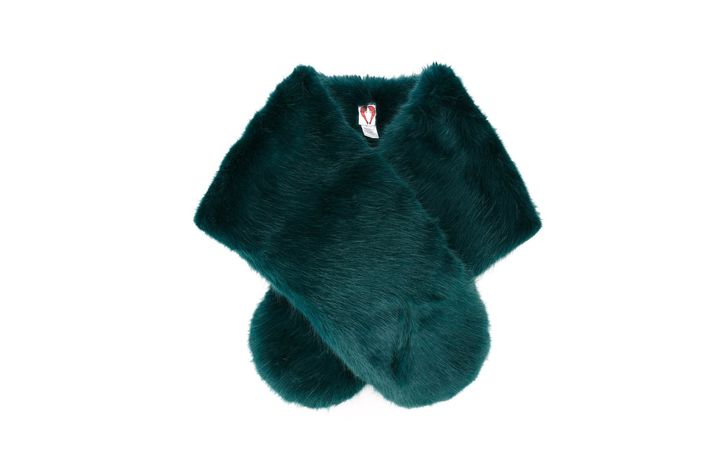 All you need is the perfect LBD for a super-sexy look.
Shrimps Faux-Fur Stole, $294 at Farfetch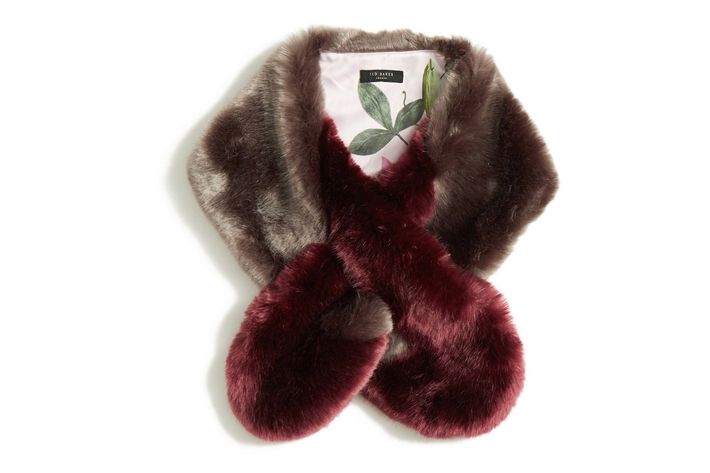 Perfection: this plus a white tee and hacked-denim jeans.
Ted Baker London Faux-Fur Stole, $185 at Nordstrom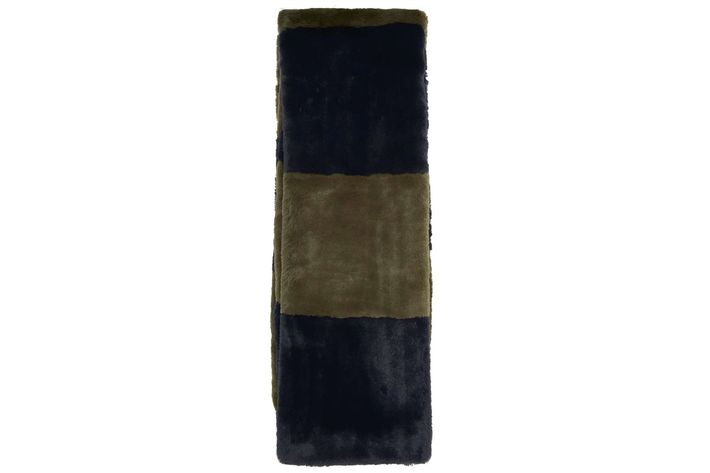 Team this up with a striped sweater for a matching combo.
Supersoft Faux-Fur Stripe Scarf, $35 at Topshop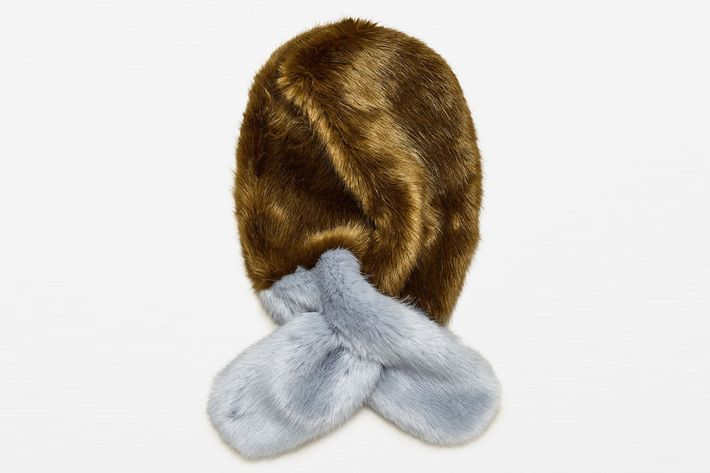 Wrap this around a sweater dress for the ultimate cozy-chic look.
If you buy something through our links, New York may earn an affiliate commission.