Could this be in your living room's future? A table made from old jeans, a pod that turns a sink into a washing machine, or one of the other products that ­designers think could change the way we live.
A chair made from old jeans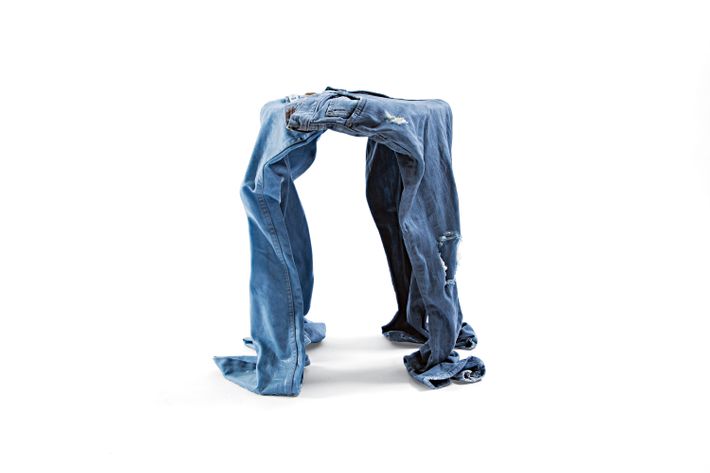 Worn stool from Thislexik
Design studio Thislexik turns recycled clothing into furniture as part of its Worn Series line. Fabric is coated with an ecofriendly resin; sculpted into a stool ($320), vase, or chair; and left to harden. You can even send in your own tattered Levi's for a custom order.
Endorsed by: Alex Klein, co-founder and CEO of Kano, which makes build-it-yourself computers. "I like that it takes a common feature of most people's houses — rumpled-up clothes in places they're not supposed to be — and transforms it into a centerpiece."
A 10,000-hour lightbulb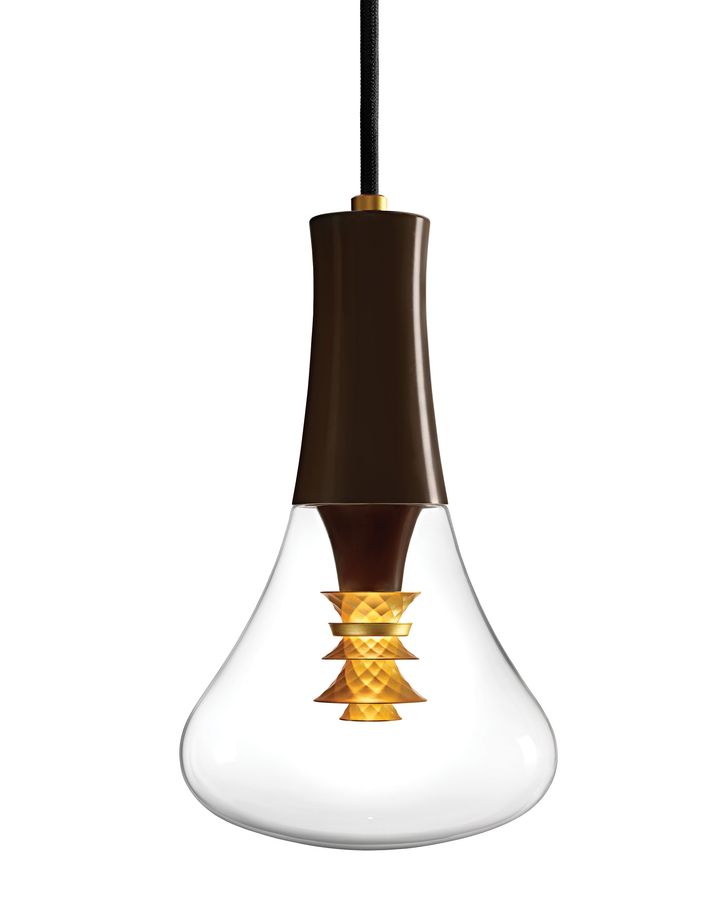 Plumen 003 lightbulb
Five years in the making, this $170 energy-efficient lightbulb — which is meant to be hung by itself — promises a warm, flattering glow for up to 10,000 hours, ten times as long as an incandescent bulb.
Endorsed by: Joe Doucet, founder of 3-D-printing company Othr. "It's an essay in elegant efficiency that doesn't require a shade."
Also endorsed by: Paola Antonelli, senior curator of architecture and design at MoMA. "A devastatingly elegant low-energy bulb."
A sleek sleep tracker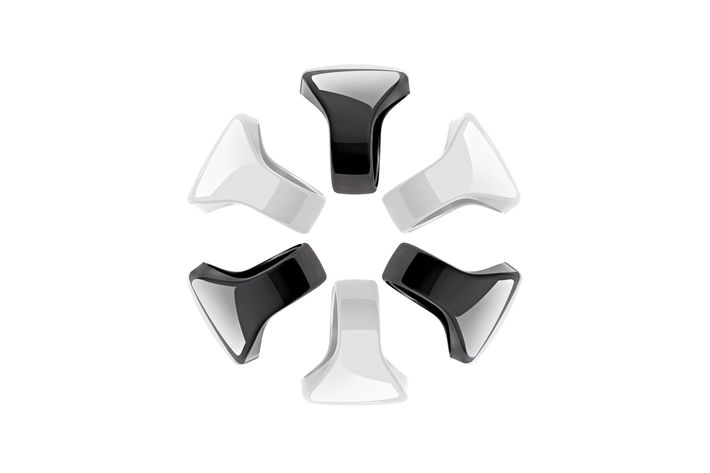 OURA ring
This "wellness" ring, introduced last year that costs $299 is simultaneously a sleep and heart-rate monitor, step counter, and pulse oximeter — the first wearable to do all four.
Endorsed by: Rashid Johnson, sculptor and photographer.
See what this fancy-looking ring means for your sleep.
A dirty-air soothsayer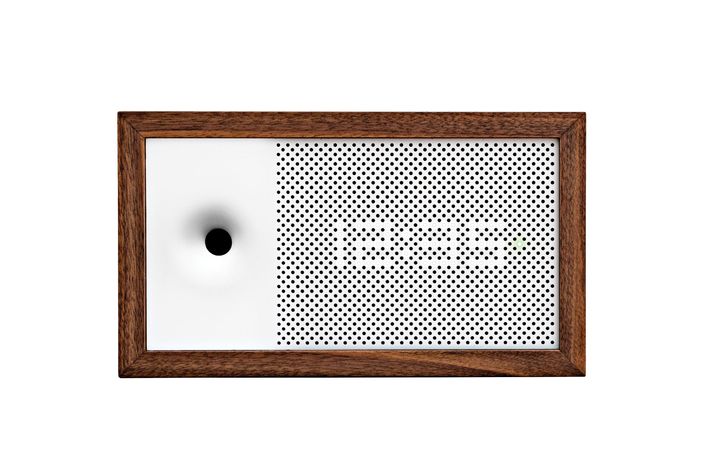 Awair smart air-quality monitor
Sensors monitor a room's temperature, humidity, carbon dioxide, dust,and other unpleasant things. The $199 product then rates air quality.
Endorsed by: Primo Orpilla and Verda Alexander, co-founders of Studio O+A.
A nail-less table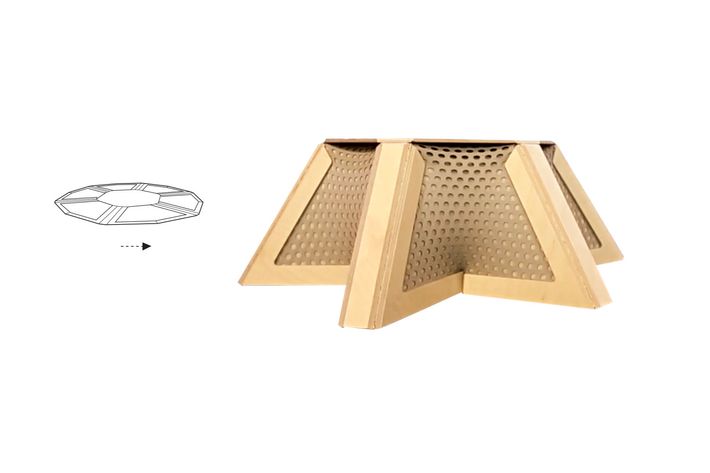 Wood-Skin self-assembly flat-pack furniture
In April, MIT's Self-Assembly Lab and Wood-Skin unveiled a table that can be shipped flat and requires no tools for assembly. Just push on the table gently, and it will pop up into shape. A prototype was presented at the Salone del Mobile in Milan last year.
Endorsed by: Jody Medich, director of design for SU Labs at the Silicon Valley think tank Singularity University. "You don't need glue, nails, or screws."
Sculptural sound panels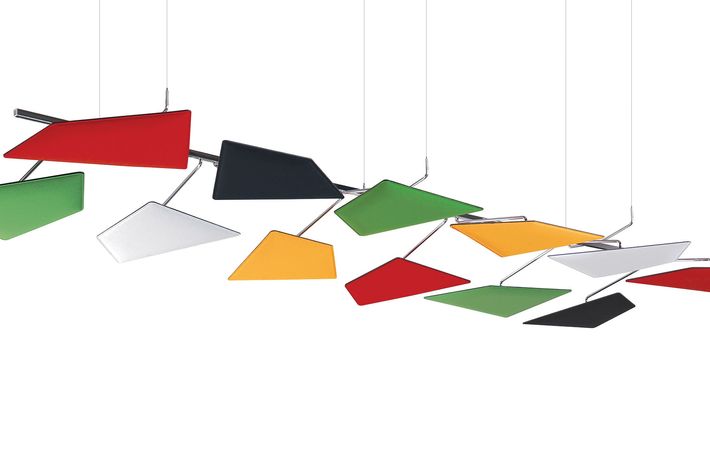 Snowsound acoustic panel
These sound-absorbing Alexander Calder–like panels use polyester to absorb unwanted dinner-party noise.
Endorsed by: Primo Orpilla and Verda Alexander. "These panels could be a great add to a home with a lot of hard surfaces. The panels would warm things up and calm a room that has a lot of noise bouncing around. They also function like art."
An instant washing machine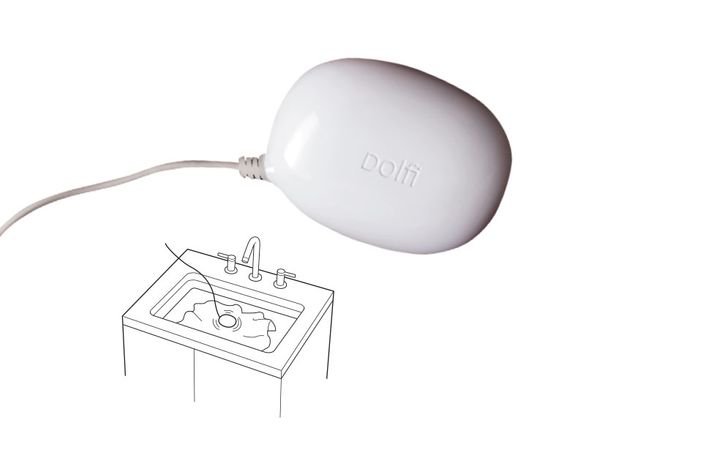 Dolfi
Drop this $149 pebble-shaped nugget (it'll be available in early 2017) and some detergent into a sink, and via ultrasonic waves, it'll mimic a washing machine.
Endorsed by: Mark Foster Gage, assistant dean at the Yale School of Architecture.
Watch how this small, plastic device does laundry.
A glamping toilet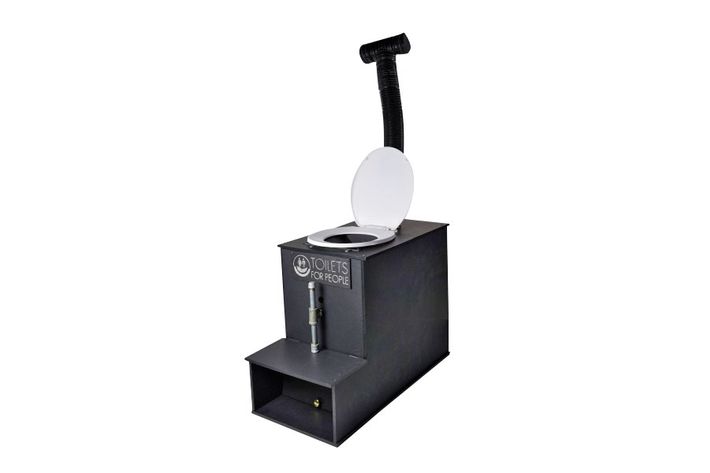 The Crapper composting toilet by Toilets for People
A low-tech, ecofriendly composting toilet ($625) that is waterless, odorless, and reduces waste volume.
Endorsed by: DB Lampman, co-founder of the Staten Island MakerSpace.
Watch a video on how this toilet is helping the world.
A multiroom apartment in a box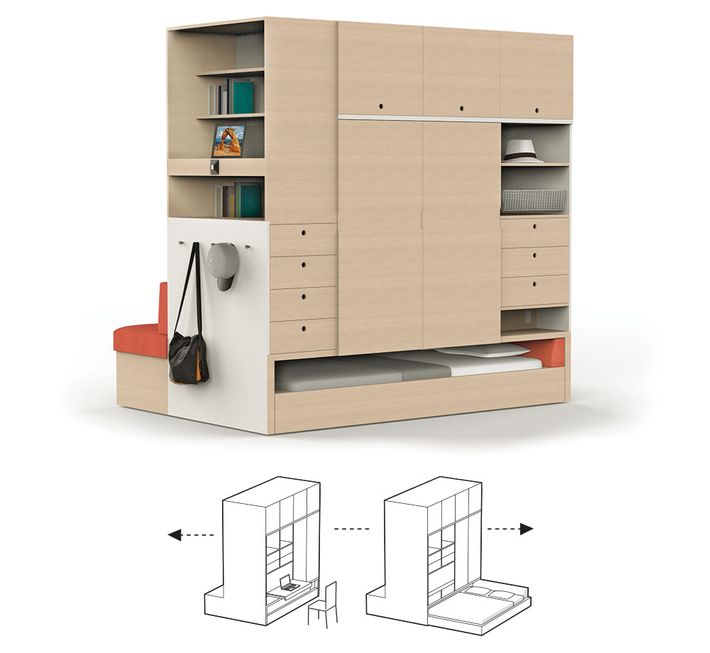 Ori Systems robotic furniture
This smart-furniture system, designed by Yves Behar with the MIT Media Lab, can convert a bedroom into a living room and then into a closet via a control panel that alters layout and lighting. The system will be available in early 2017.
Endorsed by: Jody Medich. "These incredibly modular systems turn tiny apartments into multi­room spaces, constantly reconfiguring based on the inhabitant's needs."
A souped-up scale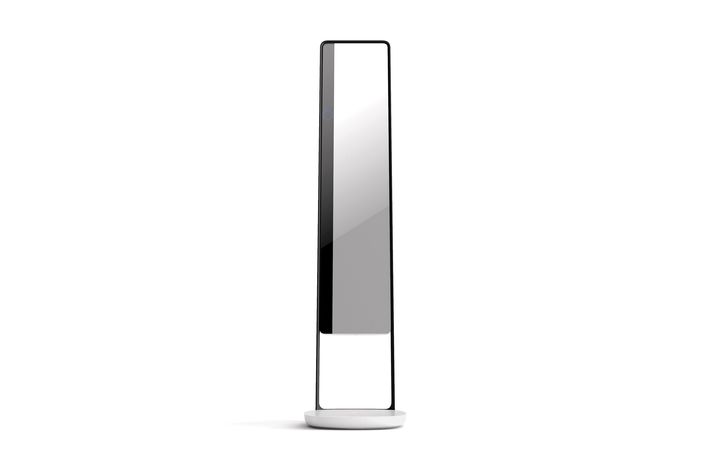 Naked 3D fitness tracker
In beta-testing since 2015, this $499 product consists of a mirror and rotating scale that capture a 3-D scan of your body. The data is then delivered to an app, so you can track your body's changes over time.
Endorsed by: Karim Rashid, industrial designer.
Watch how this fitness tracker works.
An Easy-Bake Oven for grown-ups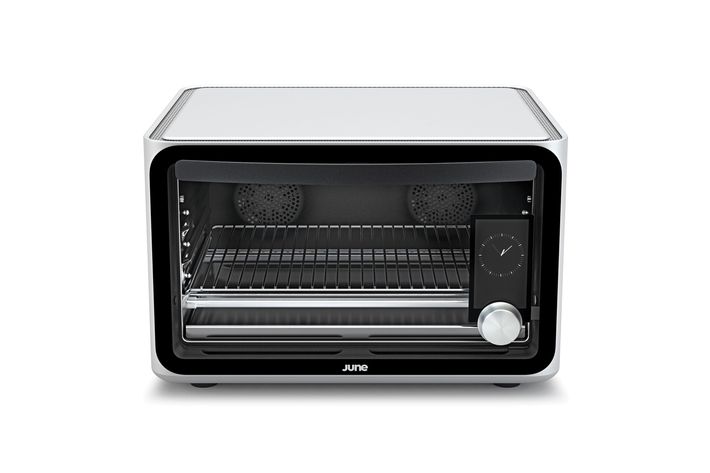 June countertop oven
Never overcook anything again. This not only recognizes the food you place inside; it also bakes, roasts, and toasts perfectly with the press of a button. It'll be available for $1,495 by the holidays.
Endorsed by: Stephanie Riggs, producer of Banshee Chapter, the first film released on an Oculus Rift.
See how this high-tech oven knows what you're cooking.
A super-tool for non-artisans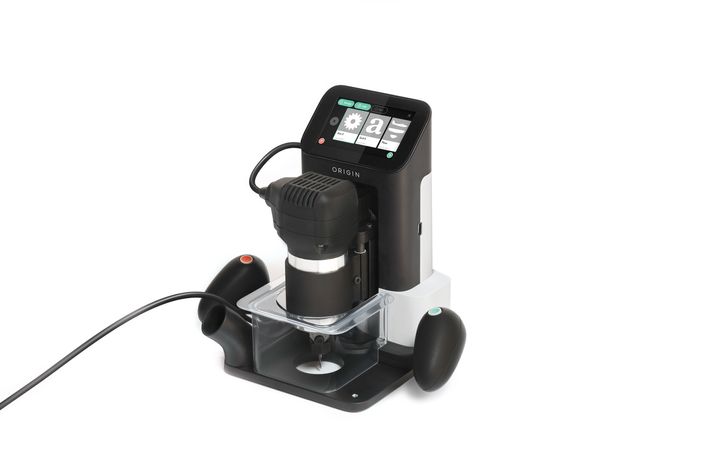 Shaper Origin CNC machine
Program a design on this $1,499 device, and its blade will cut through whatever it is you're cutting and make sure you don't stray.
Endorsed by: Bethany Koby and Daniel Hirschmann, founders of Technology Will Save Us.
*This article appears in the October 17, 2016, issue of New York Magazine.