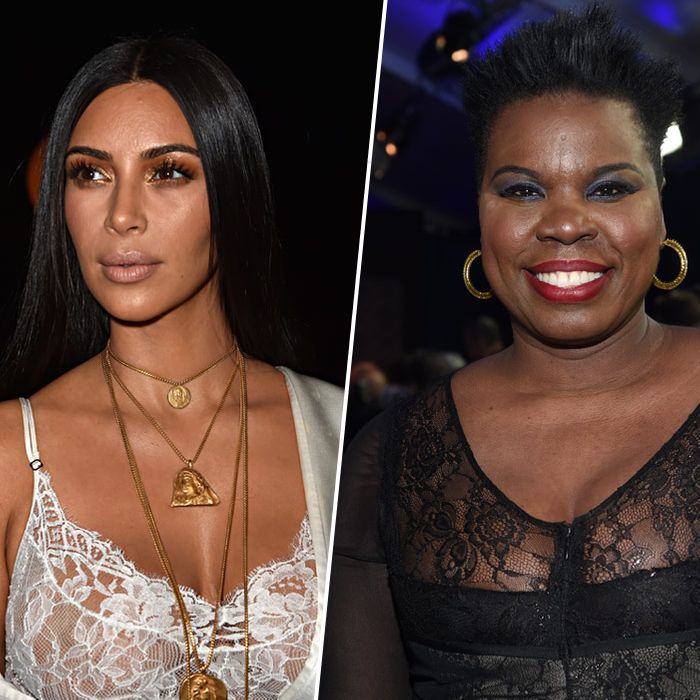 Early Monday morning, Kim Kardashian was tied up and robbed at gunpoint of over $10 million worth of jewelry at her private Paris residence. It was a shocking crime — and unfortunately only one of the many ways female celebrities have been targeted this year. From frightening stalking situations to online hacks, 2016 seems to have been an especially invasive year for women in the public eye.
Lana Del Rey — Stalked, January 2016
At the start of the year, Lana Del Rey was plagued by stalkers Nataliia Krinitsyna and Iuliia Vladimirovna Pozdina, who were accused of tracking her down at her houses, screaming at her, and leaving threatening messages in her mailbox. She was reportedly terrified that they were going to kill her, so she beefed up her security — and a judge granted her a restraining order against the two.
Rihanna — Stalked, January 2016
Rihanna had been dealing with an alleged stalker who posted photos of himself outside her house and made death threats on social media (as in "Should have killed @rihanna a minute back I would be good right now") since mid-2015. But at the start of the year, he posted a video of himself masturbating to the singer, which reportedly landed him in a psychiatric hospital.
Gwyneth Paltrow — Stalked, February 2016
Gwyneth Paltrow's accused stalker, 66-year-old Dante Soiu, was actually acquitted by a jury, despite his long history of pestering the actress. Earlier in the decade, he spent time in a mental institution after reportedly sending sex toys and other inappropriate communication to the actress. In recent years, he had started contacting her again, mailing letters that said "I have a goal: to marry Gwyneth Paltrow and take care of her" and writing of her "bowing to death." During the trial, Paltrow said "I felt very upset by it. It defied logic, and I found it very, very upsetting. This was something I had been through a very long and traumatic experience with already."
Christina Grimmie — Murdered, June 2016
Following one of her concerts, 22-year-old YouTube star and former Voice contestant Christina Grimmie was fatally shot by a gunman (who had also come armed with a hunting knife). Her murderer, 27-year-old Kevin James Loibl — who killed himself after killing Grimmie — was an obsessed fan who spent his days watching her videos and tracking everything she did on social media.
Kylie Jenner — Stalker Tries to Drive Through Her Gate, June 2016
A man obsessed with Kylie Jenner attempted to drive through the security gate of her mansion twice, landing him ten days in jail. This is not Kylie's first brush with a stalker, which was addressed on this season of Keeping Up With the Kardashians — with the fact that Snapchat shows users' locations a point of particular concern. "I know it sounds paranoid, but this past year we've had disturbing things happen," matriarch Kris shared. "I feel so anxious."
Leslie Jones — Harassed on Twitter and Hacked, July and August 2016
Actress and comedian Leslie Jones was faced with a flood of both racist and sexist abuse online after starring in Ghostbusters. The vitriol — which was spearheaded by the alt-right — picked up in July, forcing Jones to take a break from the platform for a bit. Then, in late August, Jones's personal website was hacked and everything from her Social Security number to private nude photos were posted online — and the breach led to a hate-crime investigation by the department of Homeland Security.
Sophia Bush — Harassed on a Plane, September 2016
After Sophia Bush was repeatedly harassed by a man on a plane who wouldn't leave her alone, despite her being visibly uncomfortable by their interactions, she took to Twitter to write about her experience. "You do not get to harass me, or any woman, because you think you pay our bills," she wrote. "You don't bro, I do."
Gigi Hadid — Assaulted on the Street, September 2016
Model Gigi Hadid was grabbed on the street in Milan by "internet prankster" Vitalii Sediuk, a 27-year-old who had previously targeted Kim Kardashian, Ciara, and Miranda Kerr — with most of his "pranks" translating as straight-up harassment. In Hadid's case, she fought back and elbowed him in the face after he ambushed her and picked her up off the ground.
Kim Kardashian West — Assaulted on the Street, September 2016, and Robbed at Gunpoint, October 2016
Shortly after Sediuk grabbed Hadid, he found and harassed Kardashian on the street in September. A few days later, she faced a harrowing robbery in her private residence. "This was one of Kim's biggest fears. She's always known the threats are out there, but for something to happen, it's almost unimaginable," a source told People. "It's going to take her a very long time to feel safe again."