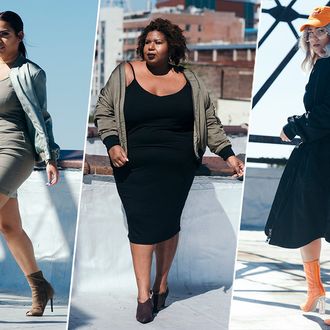 Bomber jackets are coming back in full force for fall. Along with long dusters, they're my favorite piece of outerwear because they're so versatile (plus, most have an extra layer of fabric inside so they're a practical option, too). I used to wear a basic olive-green bomber with an inner orange lining when I'd visit New York as a teenager in 2005, but now that they're back on trend, I've made a point to change things up with other materials and textures. From satin and velvet iterations to long-line, derriere-covering styles, here are some of the most flattering bomber jackets out there right now.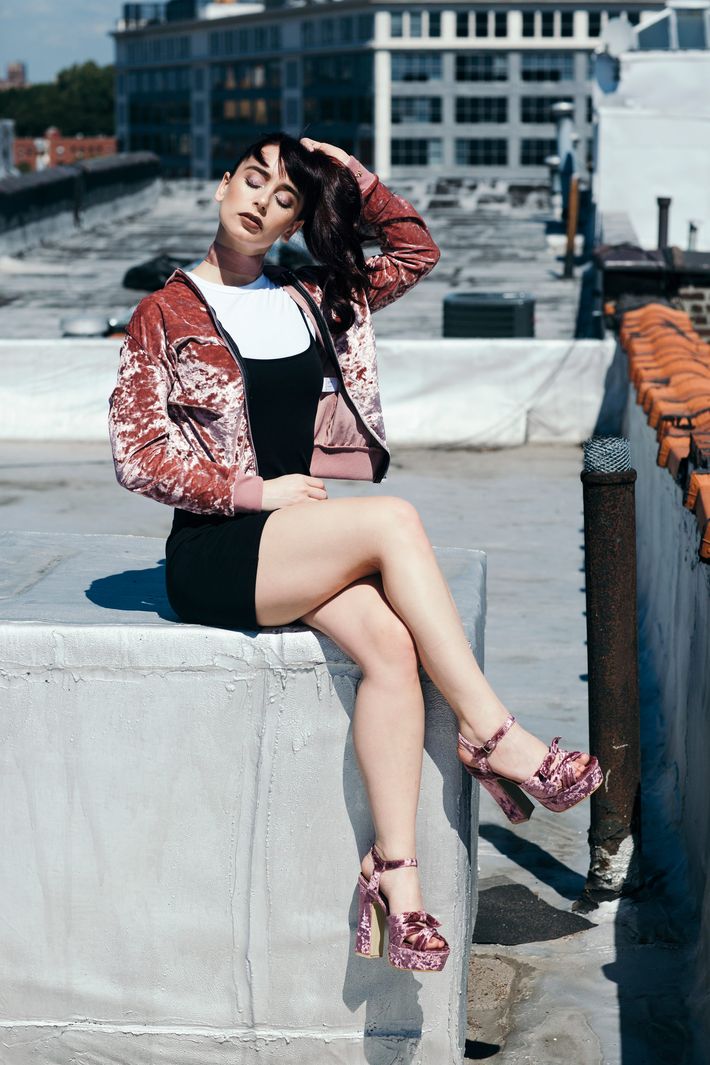 Look No. 1: On Shevah
The '90s still has a heavy influence, even in 2016. I remember watching Clueless and loving how Cher wore a black camisole over a crewneck top during gym practice. I'm excited that look is making a comeback. There's nothing more '90s than velvet, so I incorporated the material here with this perfect pink bomber. I love how the relaxed fit balances the somewhat-tight dress.
H&M Dress, $17 at H&M, Forever 21 Top, $15 at Forever 21, Missguided Bomber, $51 at Missguided, EGO shoes, $42 at EGO.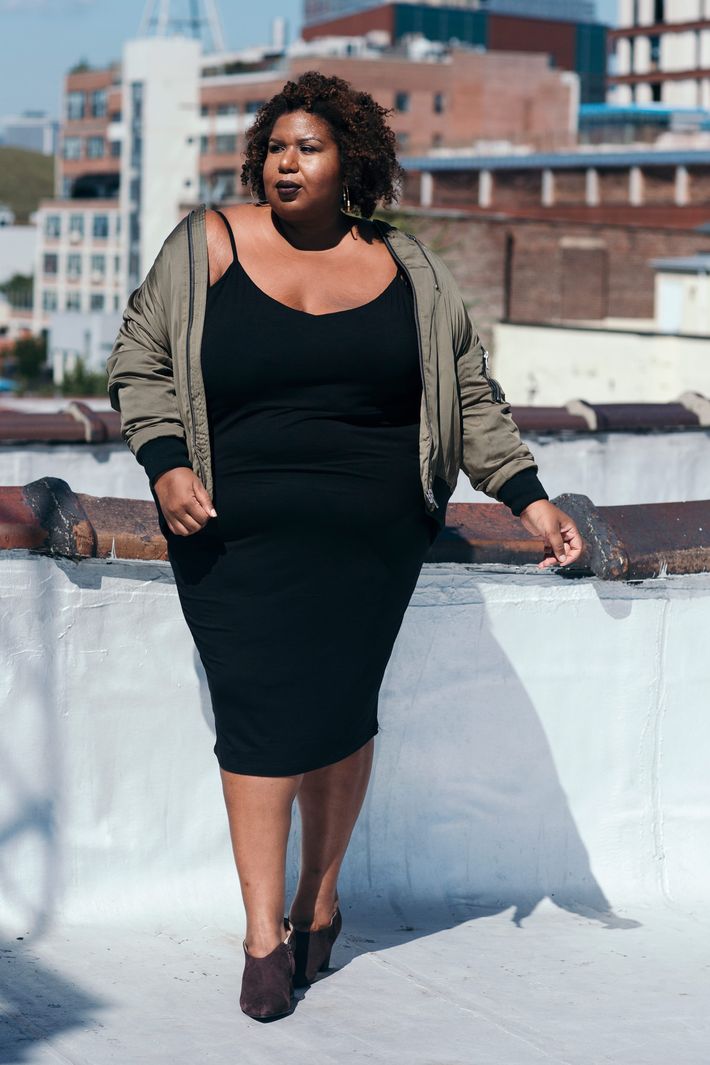 Look No. 2: On Kellie
Olive green is a classic color as far as bombers go, and the black-trim cuffs make it feel fresh. Pair this with jeans and a T-shirt or a black body-con dress for a more feminine look. One style note: These jackets have a tendency to look sporty and masculine, so it's nice to get a little girly with the addition of great heels.
ASOS Dress, $19 at ASOS, ASOS Bomber, $89 at ASOS.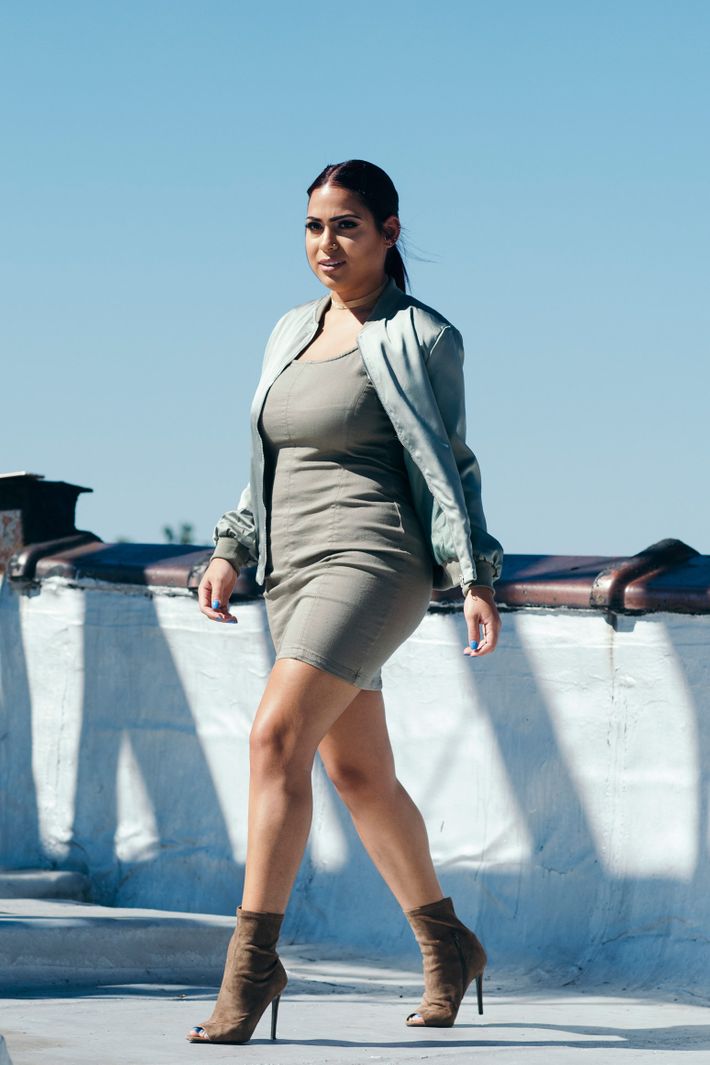 Look No. 3: On Yanill
An interesting texture, like satin, breaks up a monochromatic look while still appearing put-together. Creams and khakis complement a wide range of skin tones.
Missguided Dress, $30 at Missguided, Missguided Bomber, $51 at Missguided, Aldo Boots, $90 at Aldo.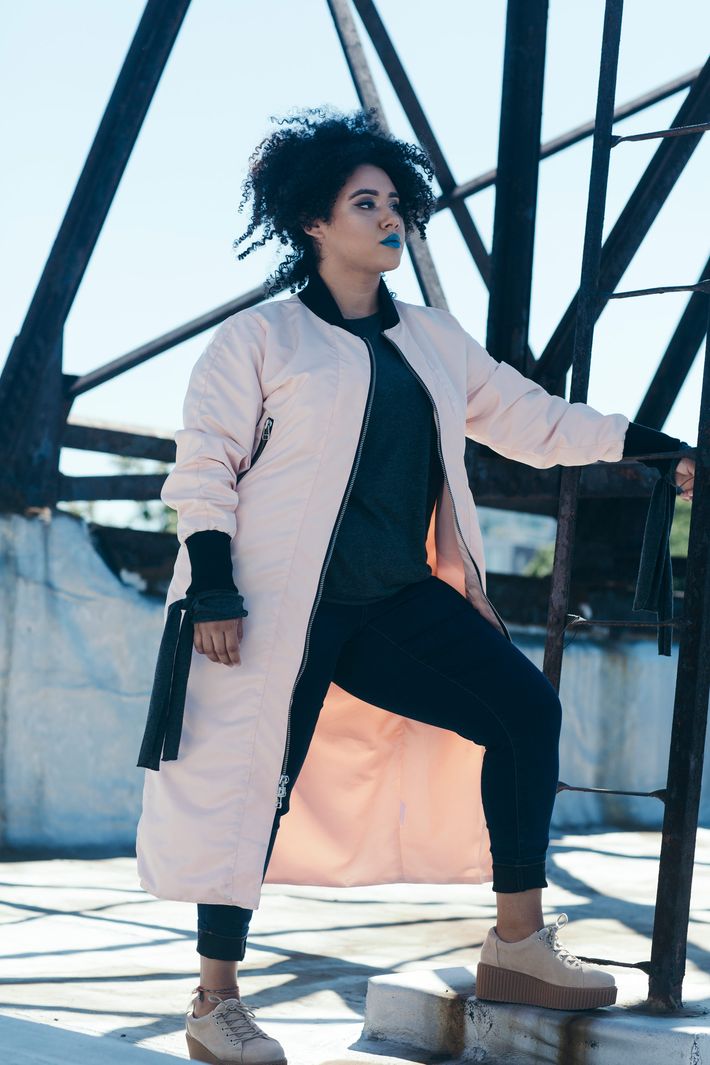 Look No. 4: On Sunflowah
This satin, long-line bomber strikes a perfect balance between feminine and sporty, especially when paired with sneakers. Add a fun lip color like Sunflowah's deep blue to toughen up the look.

Daniel Patrick Bomber, $550 at Daniel Patrick, Evans Jeans, $35 at Evans, Public Desire Creepers, $37 at Public Desire, ASOS Sweater, $32 at ASOS.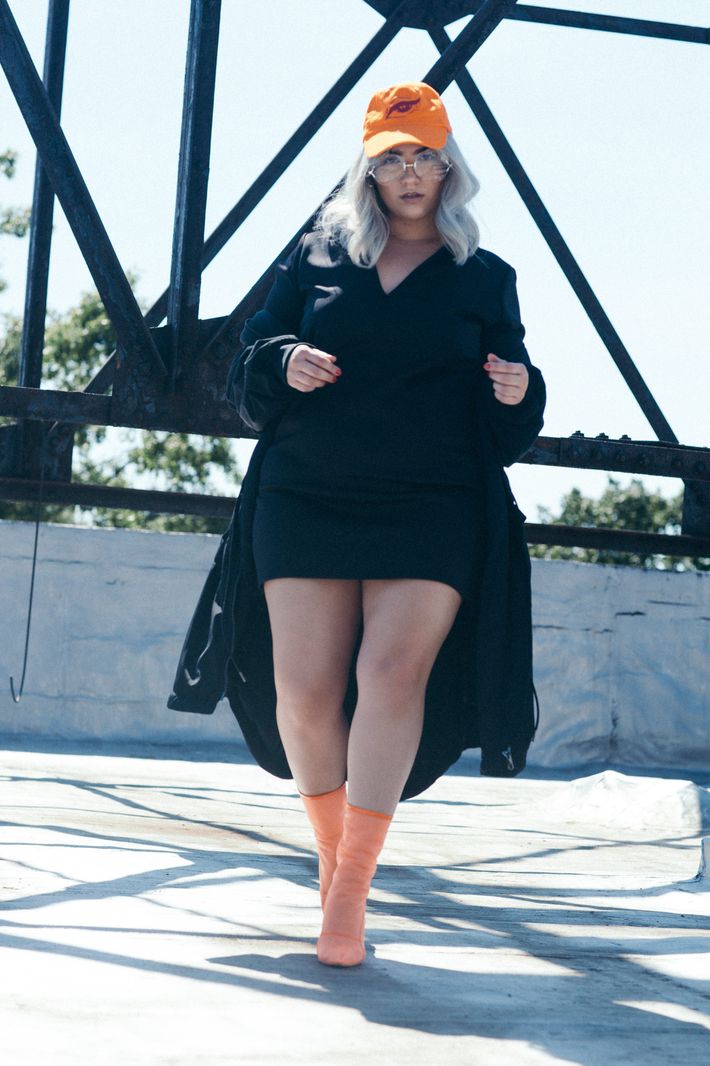 Look No. 5: On Nadia
This is an ideal option for cooler temperatures because of its length. I like the hints of bright orange in this predominantly black jacket, and the way it cinches at the smallest part of the model's waist.
Bad Meaning Good Hat, $28 at Bad Meaning Good, Missguided Dress, $11 at Missguided, ASOS Bomber, $63 at ASOS, EGO Heels, $48 at EGO.