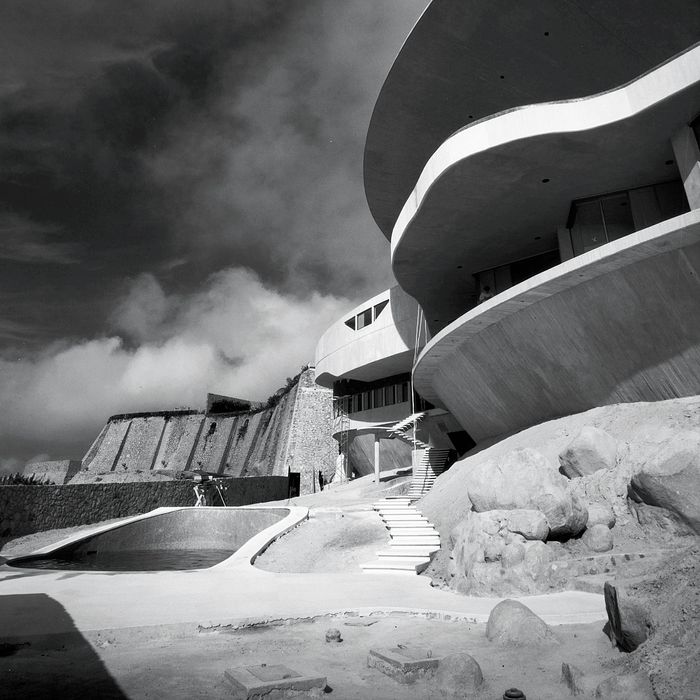 Forever futuristic.
Photo: Julius Shulman/J Paul Getty Trust/The Getty Research Institute, Los Angeles
Back in 1970, supermarket mogul Jeronimo Arango commissioned architect John Lautner to design a weekend house for his family overlooking the Bay of Acapulco. At the time, the dramatic two-story, 25,000-square-foot indoor-outdoor house stood out from the whitewashed villas of the area, looking like a giant intergalactic spaceship with its concrete-canopy-protected upper floor encircled by a 360-degree "sky moat" swimming pool.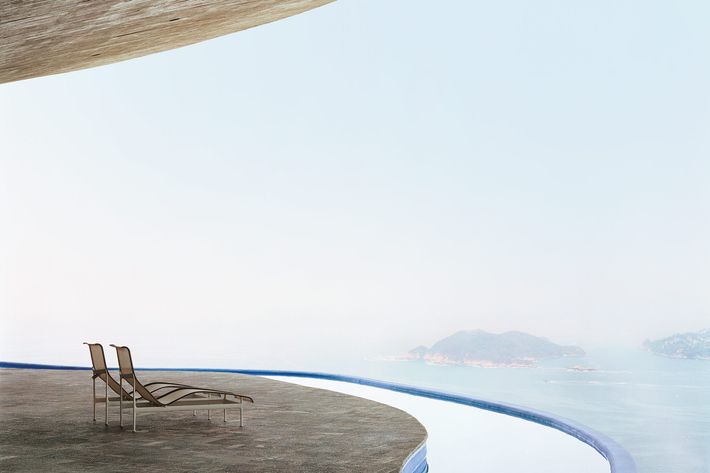 The design was inspired by "the curving coastline and the feeling of infinite space," recalls Helena Arahuete, who worked with Lautner for 23 years and was the project architect for the Marbrisa House, as it's known today. Over 40 years later, the concrete house is still lived in, and continues to astound with its biomorphic, curvy designs, which feel like they were meant for an era that we haven't arrived at quite yet. Which is all the more extraordinary given that Lautner's team built this entirely by hand — photographs of the house under construction show a complex network of wood scaffolding, with men working and not one crane in sight.
*This article appears in the October 17, 2016, issue of New York Magazine.