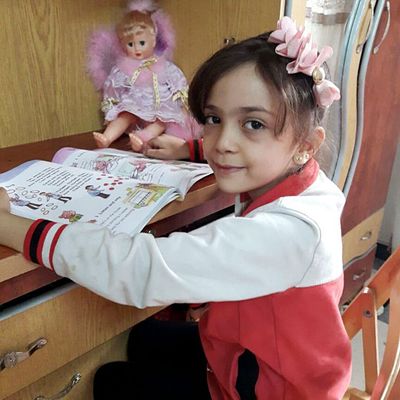 Bana Alabed.
Photo: Courtesy of Twitter/AlabedBana
Bana Alabed, a 7-year-old girl living in Syria, has been live-tweeting her experience living through air strikes in Aleppo for the past week, with the help of her mother. The young girl began sharing her story on September 24, with a simple tweet that merely read, "I need peace."
Bana has already amassed more than 13,000 followers in the short time she has been tweeting. Her mother, Fatemah, told The Guardian that Bana couldn't understand why the world seemed to be ignoring their struggles. To give her daughter a voice, Fatemah started the Twitter account.
In her posts, Bana paints a devastating picture of the reality facing children in war-torn Syria, in which going to school seems like a luxury and children are forced to grow up far too young:
The young girl's tweets are heartbreaking, and highlight the lost innocence of children during wartime.