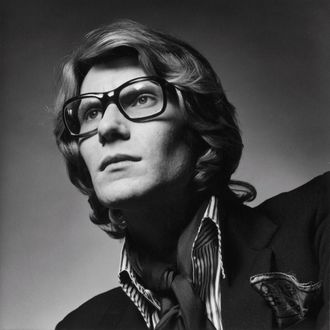 Photo: Jeanloup Sieff/The Estate of Jeanloup Sieff
Yves Saint Laurent was 21 when he was conscripted into the Algerian army and had to leave his job at Christian Dior. After Dior replaced him while he was away, Laurent sued the designer and won $140,000, which helped Laurent and his lover, Pierre Bergé, launch their own fashion house. (For Hedi Slimane, former YSL creative director and recent nocturnal tweeter, it was $13 million. Times change!)
Laurent continued to be controversial with his designs, introducing styles like le smoking and trousers long before those garments became the norm for women. A New York City restaurant once famously refused to serve the socialite Nan Kempner because of her le smoking trousers.
The book Yves Saint Laurent: The Perfection of Style accompanies a new Seattle Art Museum* exhibit that traces Laurent's 44-year career. The collection of intimate photographs, drawings, and film from the YSL archive showcases over 100 haute couture garments and accessories, as well as new acquisitions by the Fondation Pierre Bergé – Yves Saint Laurent previously unseen by the public. Click ahead to preview the book.
The Seattle Art Museum exhibit opens October 11 and will be on view until January 8 next year.
*This post has been updated to note the Seattle Art Museum is hosting the exhibit.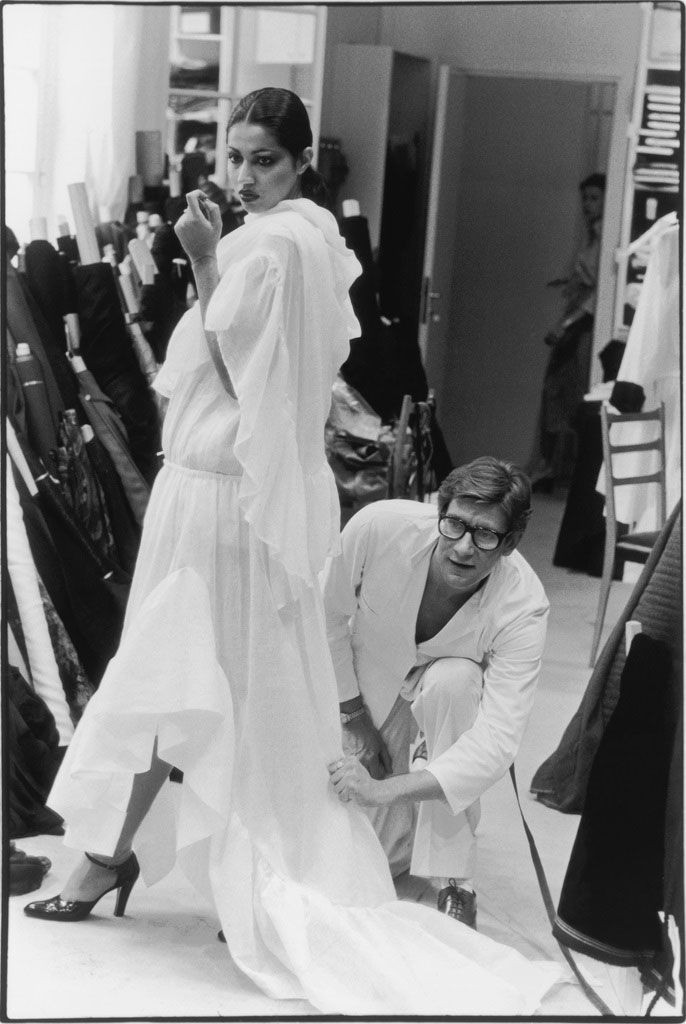 YSL fitting with Kirat, AW 1977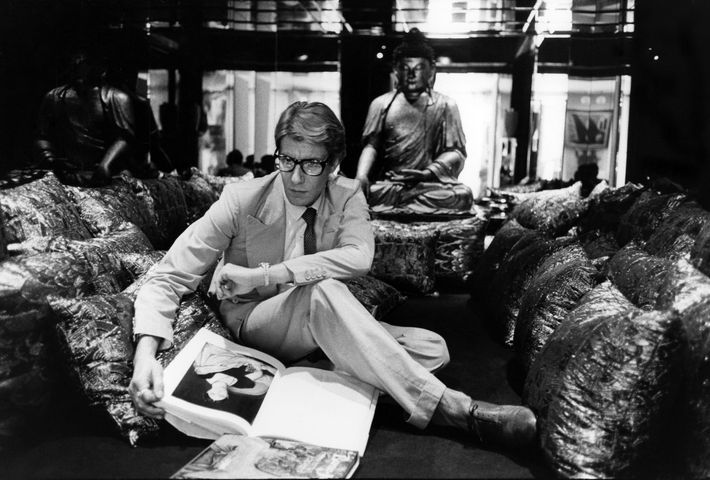 YSL at home in Paris, 1977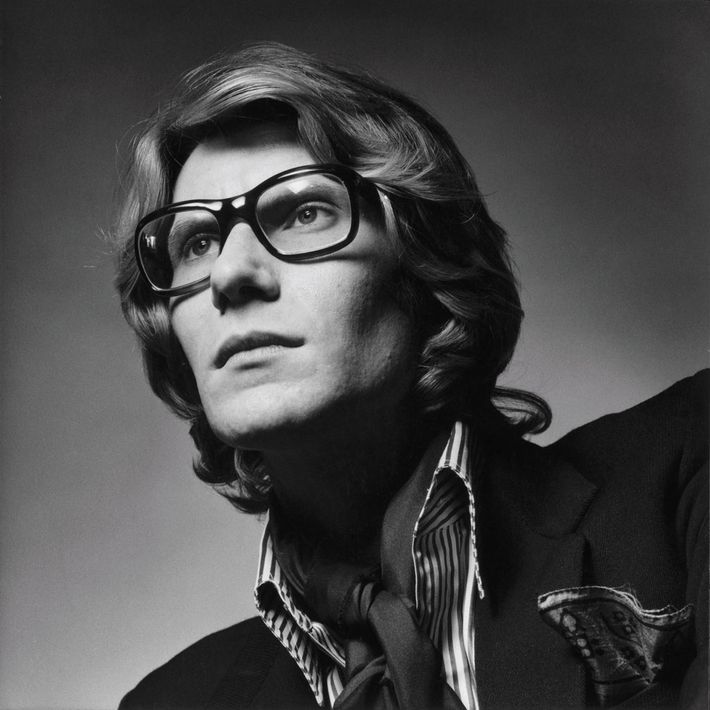 YSL portrait, 1969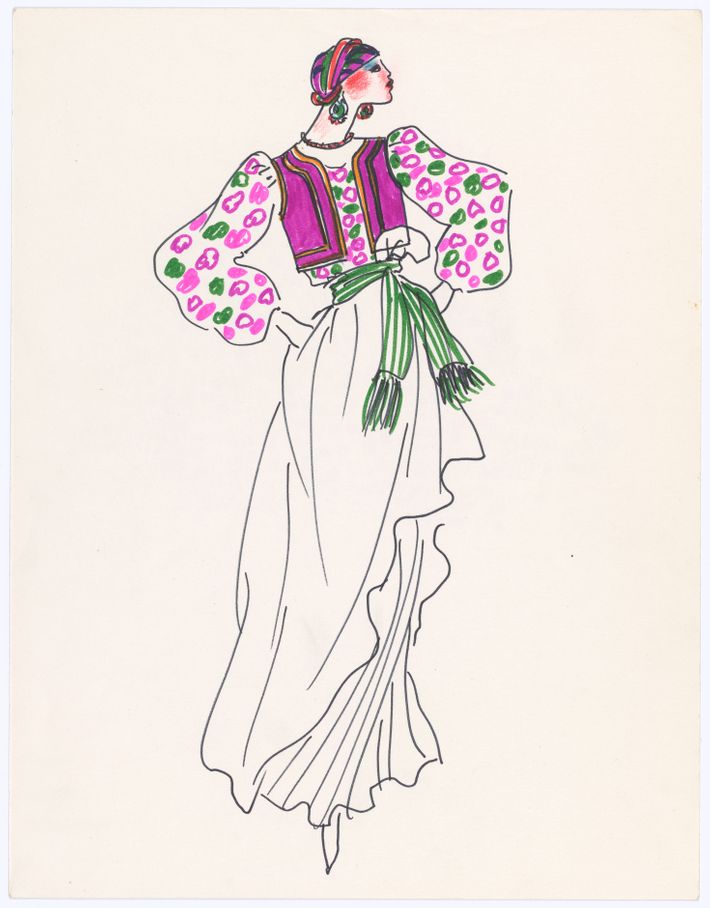 Sketch "Opera Ballet Russe," FW 1976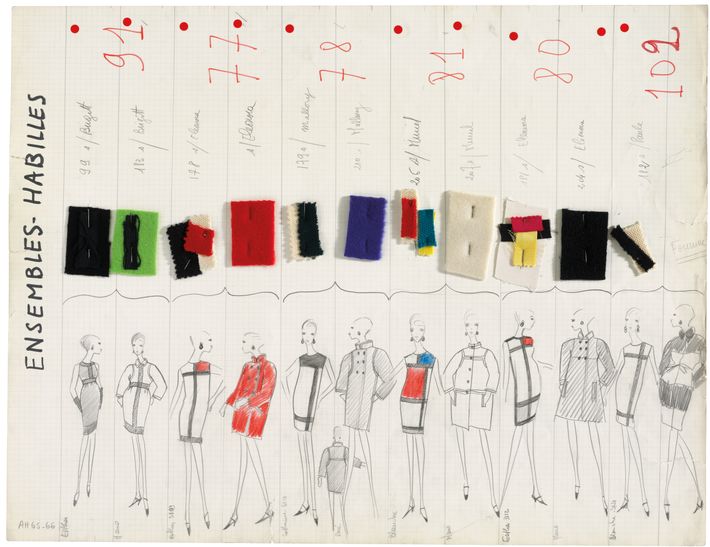 Collection board, AW 1965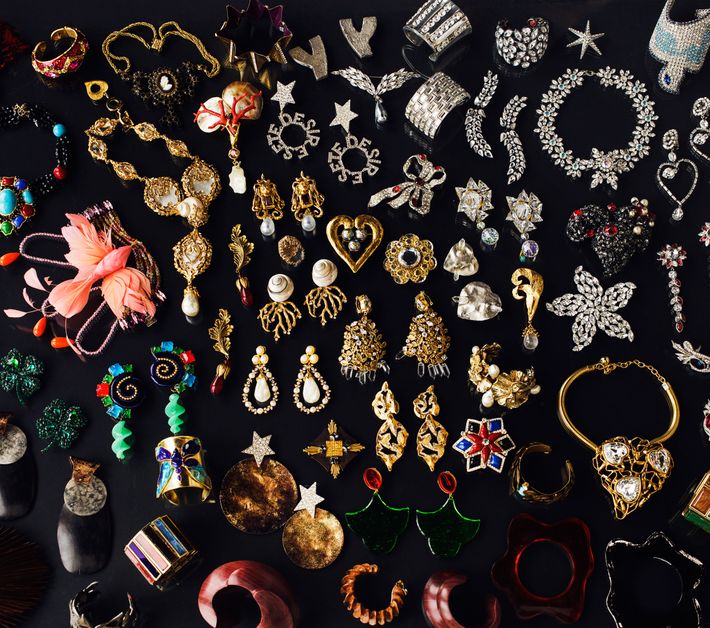 Jewelry of haute couture collection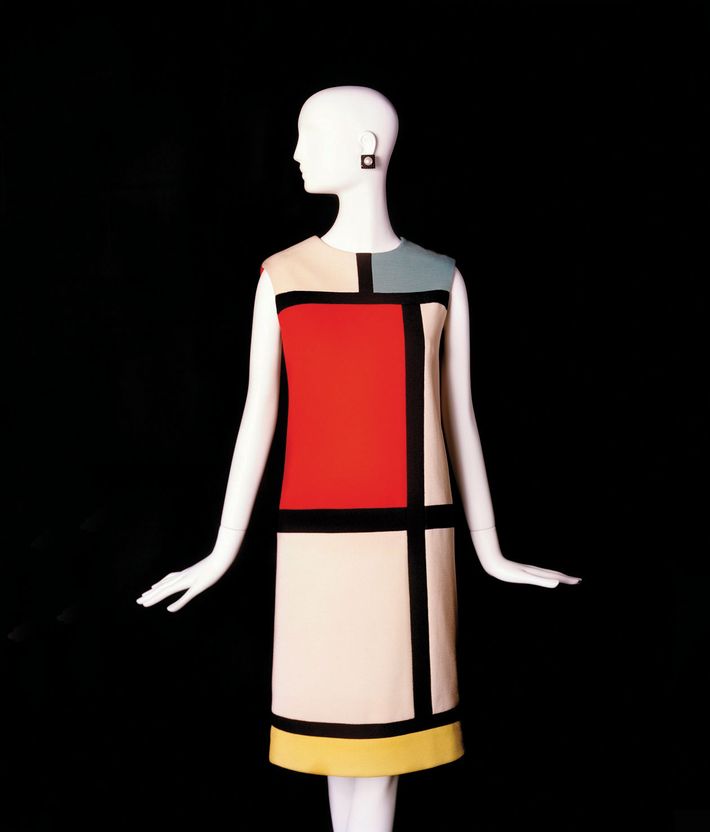 Cocktail dress homage to Piet Mondrian, FW 1965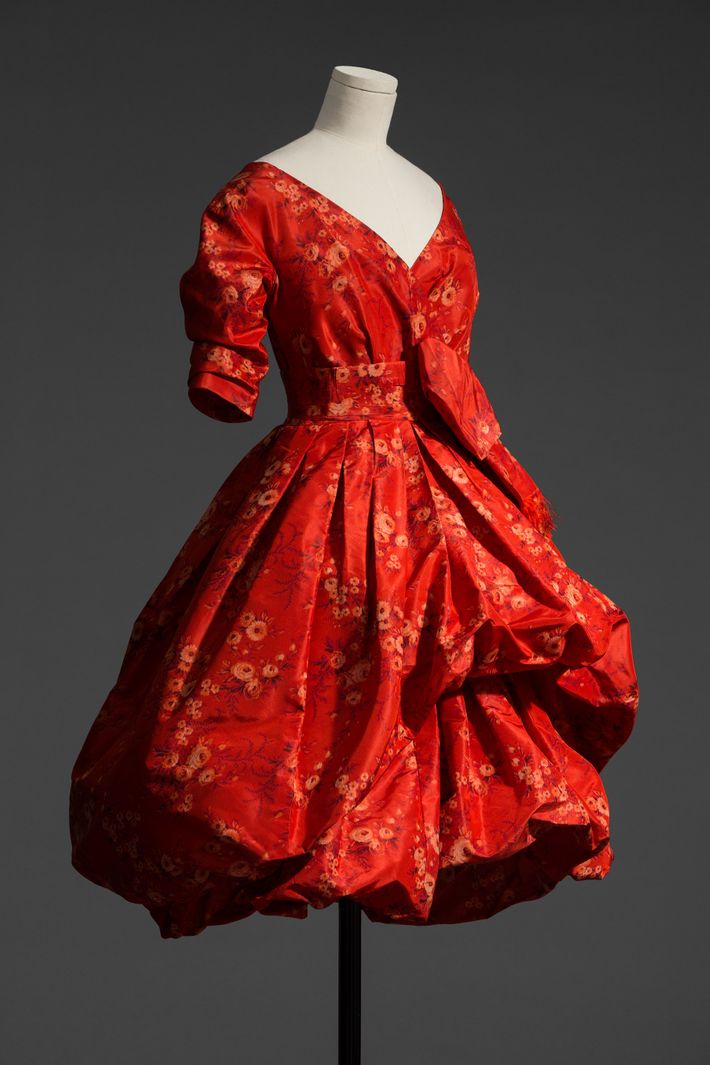 Dahlia end of the day dress, SS 1959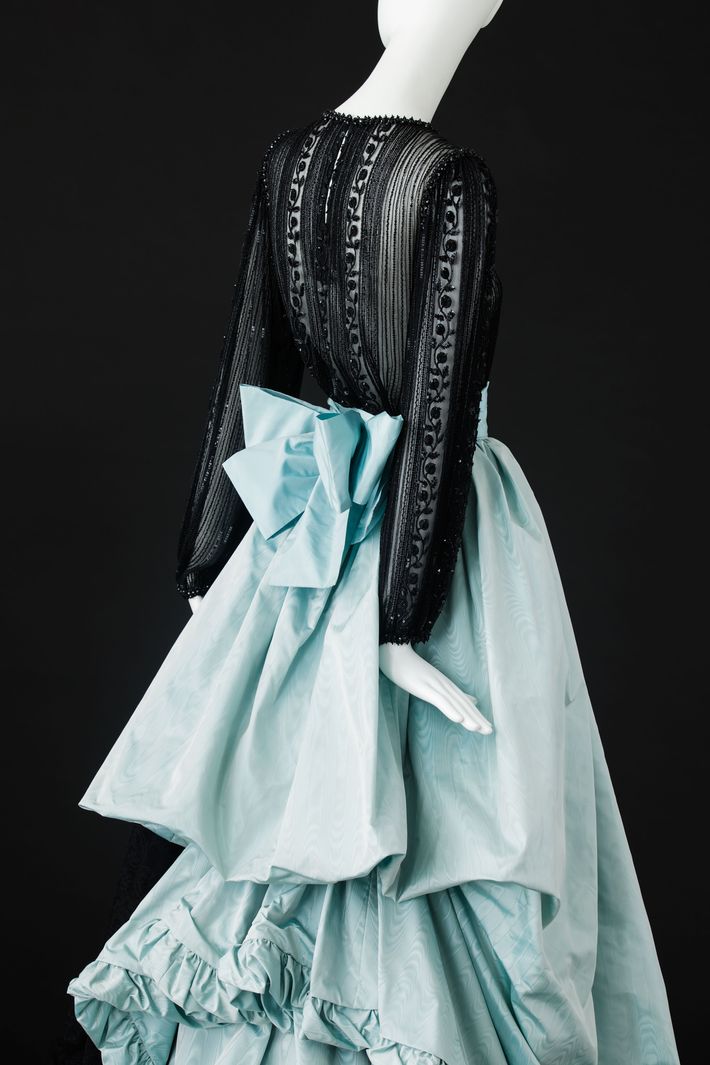 Evening ensemble, SS 1981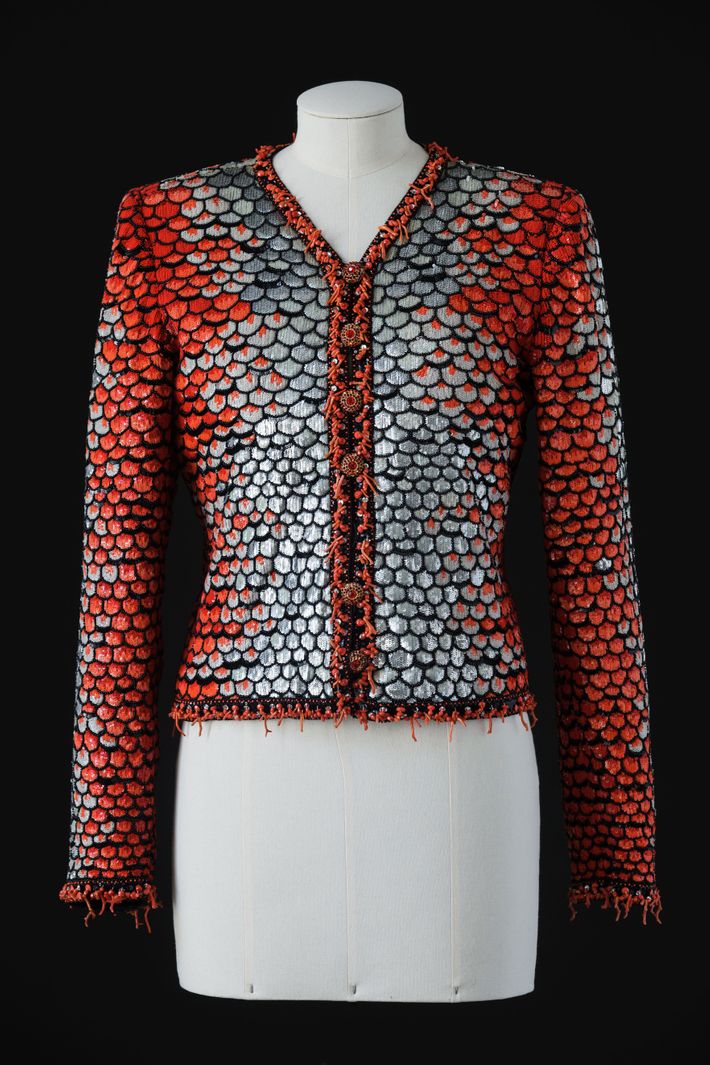 Jacket, SS 1983