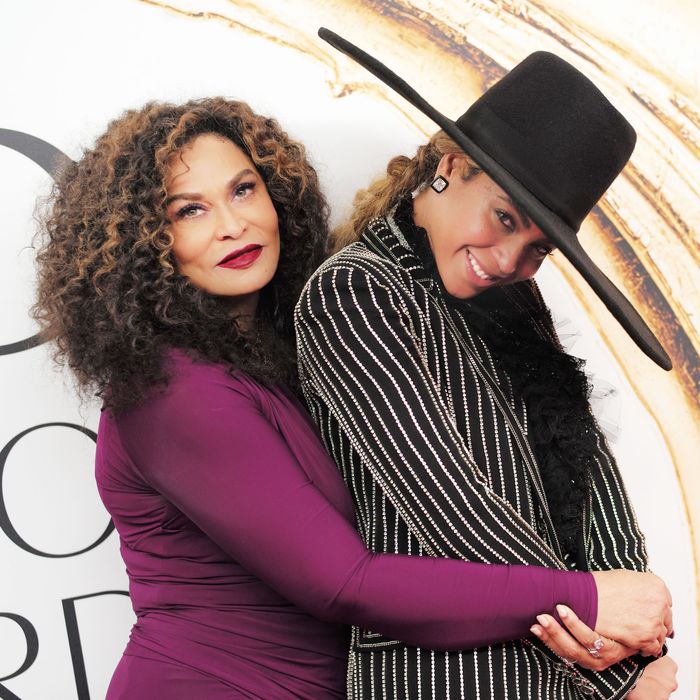 Tina Knowles-Lawson (left) and her daughter Beyoncé (right).
Photo: David X Prutting/BFA.com
Tina Knowles-Lawson, mother to Beyoncé and Solange, revealed on Instagram that her trainer, Patrick, knows the best way to get a woman to refrain from gorging on Mexican food. Yes, you guessed it: He sent her a picture of Beyoncé so that she wouldn't eat any tacos that day.
We already knew that Ms. Tina had one of the best Instagram accounts in the game, but now we also know that she's just like us when it comes to both Beyoncé and Mexican food. Patrick, we need Bey pics, too.