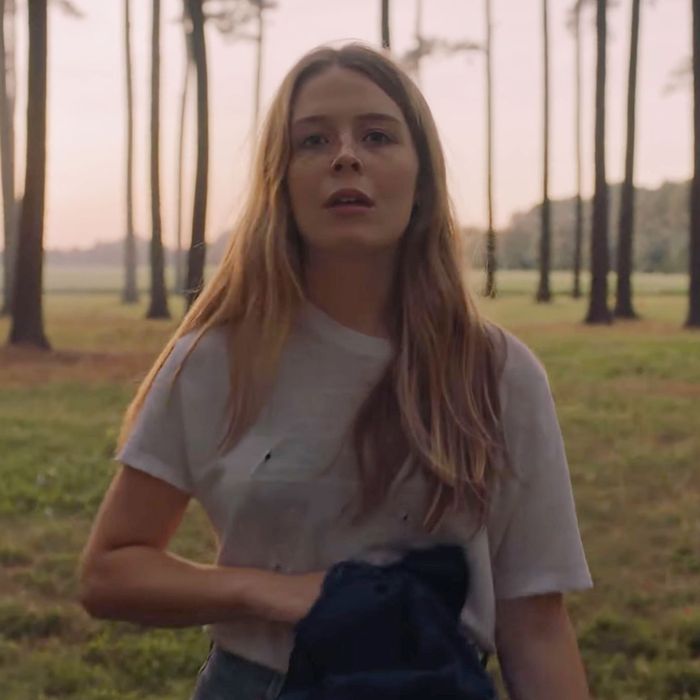 Maggie Rogers stars in her music video for "Alaska."
Maggie Rogers's "Alaska" wasn't even a finished song when it became a hit. The single made its way into the public consciousness thanks to a viral video in which Pharrell (who taught Rogers's monthlong master class at NYU) wigs out over how great it is. Rogers posted a finished version of the song before taking some time off to travel post-graduation, but now she and "Alaska" are back in a dreamy music video that's basically the epitome of fall.
In it, Rogers and some friends frolic in autumn leaves, dance through fields, and top things off with a smoky outdoor dance party. Three days before posting the video, Rogers wrote on her Instagram account, "I love the music most when it makes me feel human. Feet on the ground, soft hair, standing with my friends … feet off the ground, hair wild, moving to that perfect pulse."
In other words: Get yourself to the nearest cornfield.