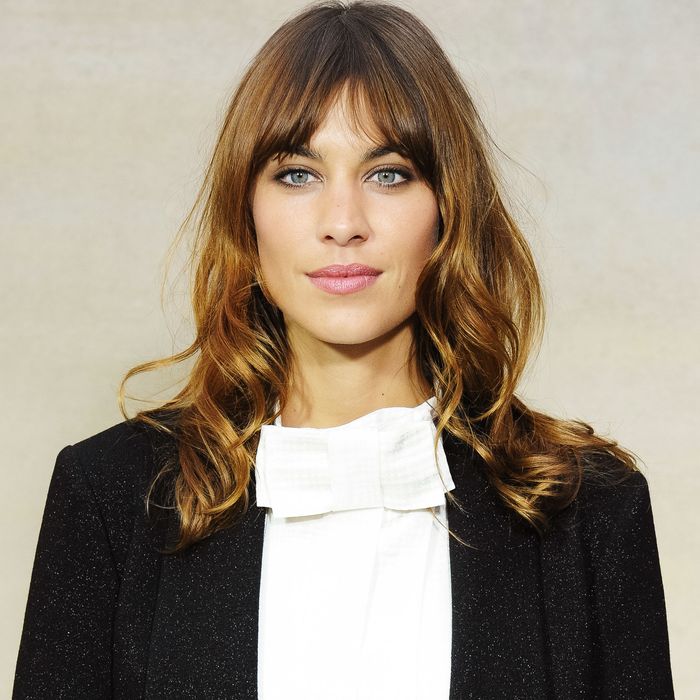 We couldn't find any visual documentation of Alexa Chung working in an office.
Photo: Stephane Cardinale/Corbis via Getty Images
Alexa Chung, once an "It" girl sprite who flitted from cool event to cool event like some kind of Chelsea-boot-shod apparition, is now grappling with the realities of the 9 to 5. In her new capacity as art director of the UGG campaign, she has been making the press rounds to let the public know two things: (1) She wears UGGs all the time, and definitely did well before assuming this new mantle, and (2) She is very relatable.

Now that she works in an office (… the UGG office?), she told Vogue.com, she's starting to get the whole concept of cubicle shoes — you know, the ones you keep under your desk in case you get roped into going to something where your work sneakers aren't going to cut it.

In fact, she said, "Now that I work in an office more, I understand the day-to-night question. I used to be like, 'Why is everyone always talking about day-to-night—just go home and change!' Now I'm like, 'Ohhh, you fucking can't cause you're in the office until late and now you have to go out.' I completely get it." UGG ambassadors — they're just like us.