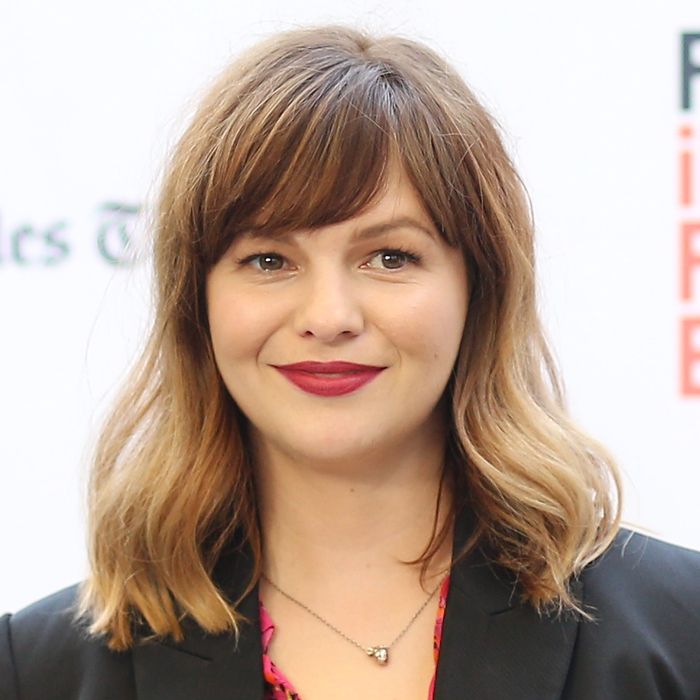 Photo: Michael Tran/FilmMagic
Writer, director, and actor Amber Tamblyn took to Instagram this afternoon to share a devastating story of being sexually assaulted by an ex-boyfriend. Tamblyn posted her story in the caption of a photo with Trump and Miss Universe 2012 winner Olivia Culpo, who stepped down from her position as a Miss USA judge after Trump referred to Mexican immigrants as rapists and drug dealers.
Despite Tamblyn's understandable trepidation about sharing the story, she wrote in detail about experiencing the very act Trump joked about with Billy Bush. "That part of my body, which the current Presidential Nominee of the United States Donald Trump recently described as something he'd like to grab a woman by, was bruised from my ex-boyfriend's violence for at least the next week," she wrote. Read the story in its entirety below.