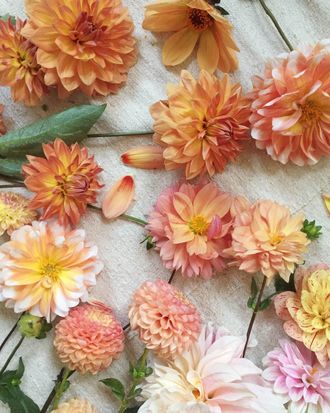 The most beautiful collection to start.
Photo: Amy Merrick
Weekend With is an ongoing Instagram series that features people we like photographing places we'd like to be. Follow @thecut on Instagram to join in, and tag your photos with #weekendwith when you travel somewhere new.
It's hard to imagine the concrete jungle as a worthwhile place to study, collect, or work with flowers, but Brooklyn-based floral designer Amy Merrick's Instagram gives us hope. Her account features an array of flora-friendly locations in New York that go far beyond the Flower District. Over the weekend, she shed a light on some spots that are in full bloom.