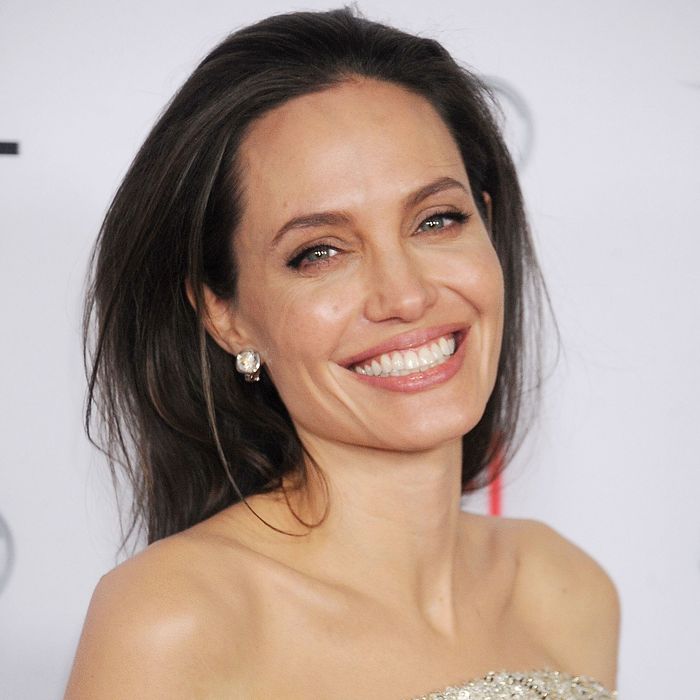 Angelina Jolie.
Photo: Gregg DeGuire/Getty Images
If the world is, indeed, a small place, then it's an even smaller place for celebrities. And for Angelina Jolie and Kim Kardashian, two of the biggest stars on the planet, their respective celebrity realms are now quite literally just a mile apart. Jolie, who recently stopped the world with the news of her divorce from Brad Pitt, has moved into a Hidden Hills compound, the gated community that the Kardashian family has called home for some time.

After splitting from Pitt, Jolie moved to an 8,000-square-foot home about a mile away from Kim Kardashian's home with Kanye West, according to Perez Hilton. The new home has six bedrooms for Jolie and her six children, who are all staying with her while her divorce plays out. Jolie, for her part, has had quite the PR strategy in place since she filed for divorce, and so far it looks like she's winning. So, she can probably swap some PR tips with Momager Kris Jenner, who's also long managed the public persona of Kim and the family. Just imagine it. Sounds like a TV special in the making.