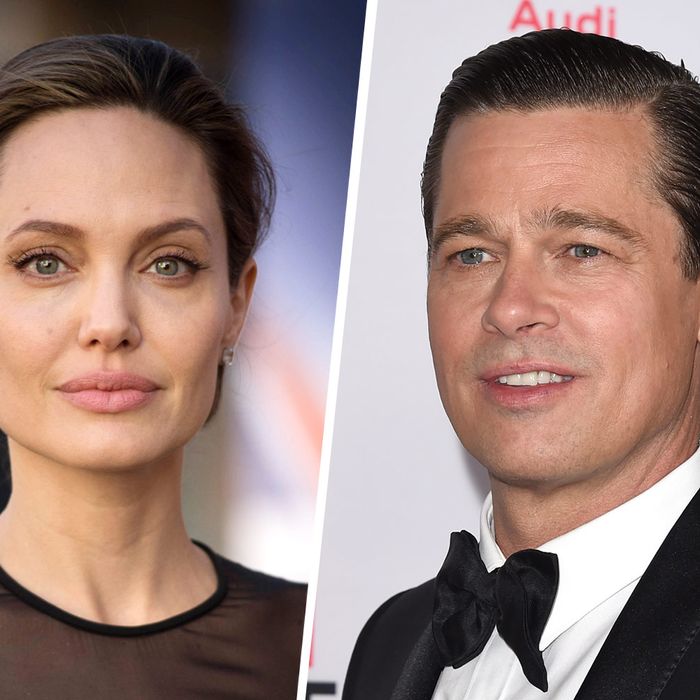 Angelina Jolie (left) and Brad Pitt (right).
Photo: Getty Images
Two FBI agents reportedly interviewed Angelina Jolie and her kids on Tuesday over the alleged argument between Brad Pitt and 15-year-old Maddox on a private plane that prompted the actress to file for divorce.
During the three-hour meeting, the agents had Jolie and the kids walk through the incident step-by-step, primarily so they could determine where the incident occurred, according to TMZ. Apparently it matters whether the plane was actually in U.S. airspace when the fight happened. The agents also had questions as to what happened when the plane refueled in Minnesota, since there is some question over jurisdiction.
The FBI is in a "fact-finding" stage to see if there's enough evidence for an actual investigation, TMZ reports. Jolie was reportedly cooperative during the meeting, but would rather the whole situation "just go away."