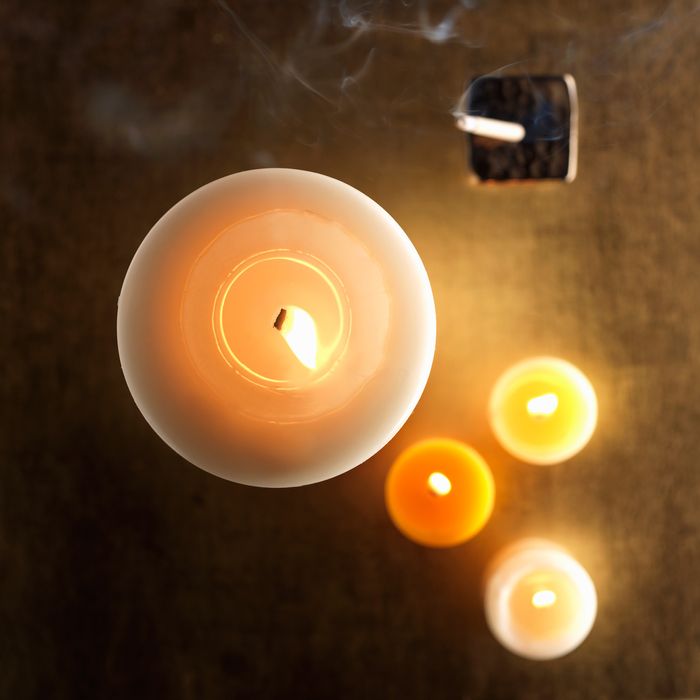 Photo: Alexander Feig/Getty Images/StockFood
What does your apartment smell like? If you're like most people, nothing at all — but your guests would likely think differently. Our noses adapt pretty quickly to new scents, meaning that your home, where you spend a considerable chunk of time, will come to seem odorless pretty quickly after you move in. It's not that it doesn't have a smell, it's just that your nose no longer notices the one that's there.
But a handful of apartment buildings across New York are banking that, even if their tenants can't smell their own units, they'll notice the smell of the lobby — and they'll like what they sniff. As Ronda Kaysen recently wrote in the New York Times, more and more high-end buildings are now treating scent as an amenity, perfuming their lobbies, fitness centers, and other common spaces to make sure even the air stays on-brand.
"If you walk into a building that has the most beautiful architecture and the most incredible design you've ever seen, and it smells like the pollution and the trash outside in New York City, you're not having a luxury experience," Dana Goldworm, a co-founder of the fragrance company 12.29, told the Times. The real-estate developer DDG recently hired Goldworm's company to mix up a signature scent for its rental buildings. The result: Craft, which Goldworm described as "a slightly creamy ambery, textural feeling with all these natural wood notes" and "the warmth of wood milk." Other companies, Kaysen wrote, have been experimenting with rotating seasonal scents.
It's a move that's high-reward — it does sound pretty nice to walk through a perfumed buffer between the nothing smell of your apartment and the garbage smell of the streets — but also high-risk. The problem, as the Times notes: One person's happy scent can be another person's day-killer. Smell is tightly linked with memory, which means even the most pleasant odors don't exist in a vacuum. For example:
Our culture has collectively decided that lavender makes for a relaxing yoga class, but the flower is not a natural sedative. So, a person might not feel calm in a lavender-infused gym if his first encounter with the fragrance takes him back to elementary school, where the plant bloomed outside as he struggled through long division. Instead, he might cringe and leave …

Olfactory experts point to signature fragrances as a solution: Create an original scent and no one will recoil at some troubling memory. But that aroma could become a fragrant monster if a prospective resident's first encounter with it is a negative one.

"The whole idea of aromatherapy at one level is wrong," psychiatrist Rachel Herz, who studies scent and behavior, told Kaysen. "It's not like everyone's going to have the same experience." Pumping smell into a building, in other words, may be one more thing to draw tenants in, but also one more thing to turn them off.