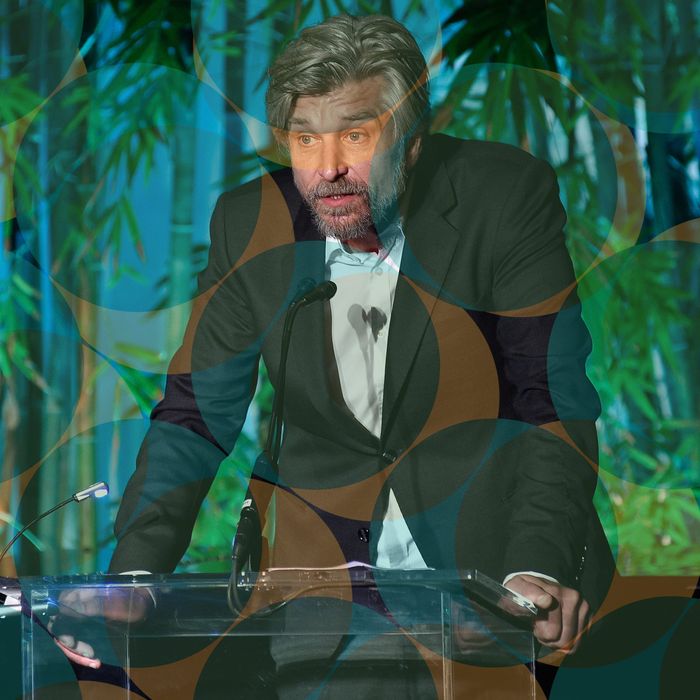 Perfection is a moving target. This week, the Cut explores the allure of trying to achieve the impossible.
Karl Ove Knausgaard was one of the more unlikely guests at this weekend's annual Hammer Museum Gala in the Garden, sponsored by Bottega Veneta, but luckily the Cut ferreted him out from the corner in which he was hiding and smoking. Much to Knausgaard's relief, he was not one of the honorees that evening; Laurie Anderson and Todd Haynes were being fêted for their decades of work. "There's always an element of embarrassment to be honored, and you feel always like you don't deserve it, and it's an odd thing. But when you're honoring someone that you really like, it's just a pleasure. It's just a joy," said the Norwegian author.
Knausgaard, whose most famous work is his six-tome memoir simply titled My Struggle, was happy to talk about his writing process, such as it is. "I write very quickly. I just leave it behind. Speed is very important for me, and that's kind of the opposite of perfection," he explained, adding, "I have an editor who reads it, but we seldom change very much. Very often, it's like you read it."
On the other hand, Knausgaard's memoirs are all about struggle. "I think my work is very much about imperfection. It's very much about not doing what you're supposed to do. And I can't really write … so much of what I do is based in failure," he admitted.
The cheery Scandinavian noted that there is no such thing as a perfect life. "I think there is a good life, which is an honest life, true [life]. When you're honest to yourself. But I don't think they're not perfect. Life and perfection can never meet."
The closest thing to perfect for Knausgaard is a night at home with his kids — along with a little Modern Family, of course. "That's a perfect night. And that's really how most of my nights are," he said.